Croatian Apple Cake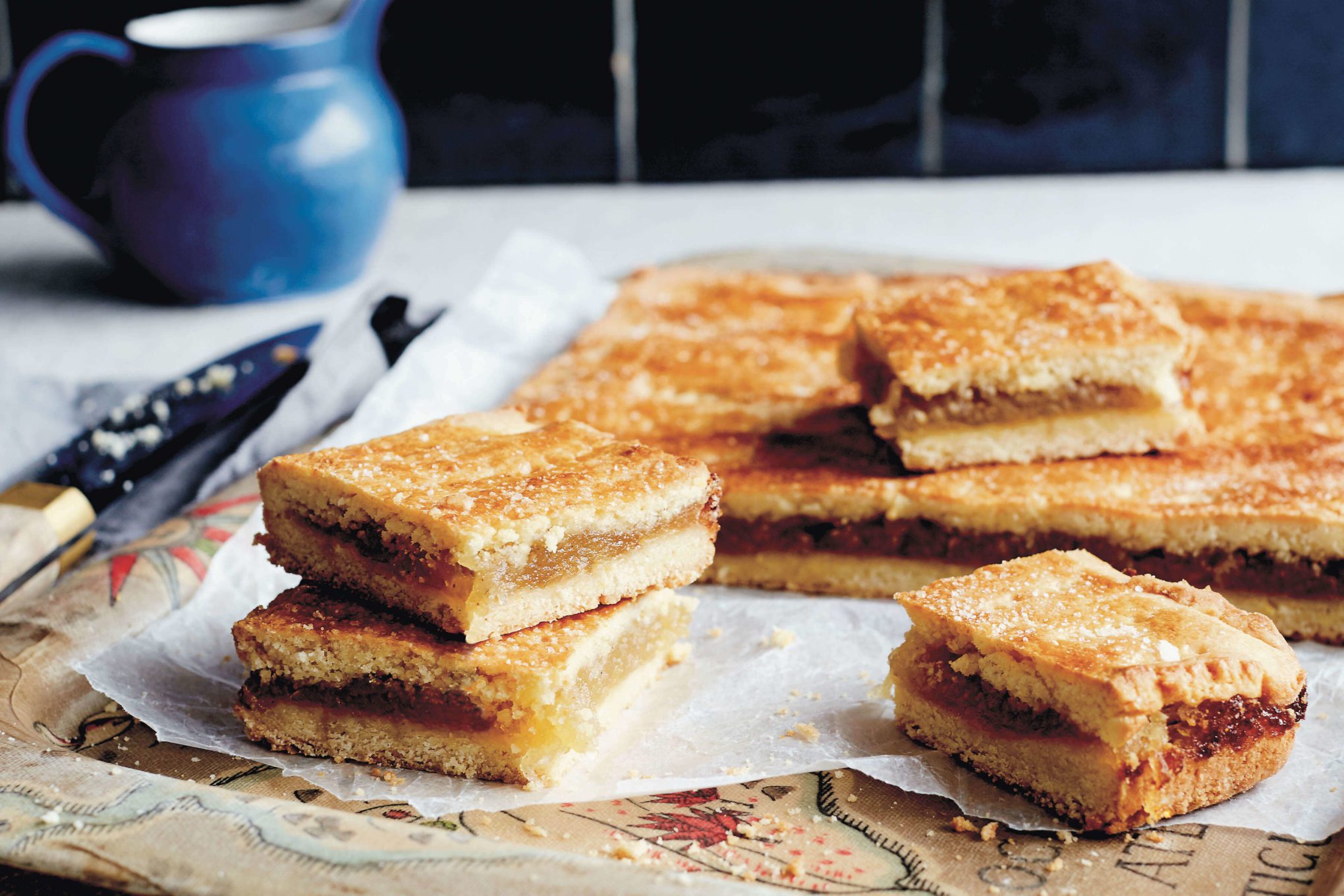 375 g (13 oz/2 ½ cups) plain (all-purpose) flour
1 tablespoon baking powder
165 g (5 ½ oz) butter
165 g (5 ½ oz) caster (superfine) sugar
1 egg
zest of 1 lemon
2 tablespoons dark rum
½ teaspoon salt
1 egg, whisked (egg wash)
2 tablespoonscaster (superfine) sugar, to sprinkle
APPLE FILLING
750 g (1 lb 11 oz) granny smith (or similar) apples, grated
225 g (8 oz) caster (superfine) sugar
juice of 1 lemon
2 tablespoons dark rum
½ tablespoon ground cinnamon
To make the apple filling, sauté the apple and sugar in a saucepan over high heat for 5 minutes. Add the lemon juice, rum and ground cinnamon.
Sift the flour and baking powder into a bowl.
Using an electric mixer, beat the butter and sugar until pale. Add the egg and lemon zest and beat on high until the mixture is pale and fluffy in texture. Fold in the flour, baking powder, rum and salt. Work the mixture into a dough but do not work it for too long. Refrigerate the dough for 1 hour.
Preheat the oven to 190°C (375°F).
Divide the dough in half, sprinkle with flour and roll out each half to fit a 15 × 20 cm (6 × 8 in) baking dish or tray. Line the dish with baking paper. The dough should be 1–2 cm (½–¾ in) thick.
Put one layer of dough in the dish and bake for 10 minutes. Remove from the oven, spread the filling over the top and cover with the remaining dough. Brush with the egg wash and sprinkle with caster sugar. Prick the top of the dough with a fork and bake until golden brown. Serve hot or cold, cut into squares.