Sinner Paris opened just before the pandemic and was quickly becoming the place to see and be seen in Paris — only to have its lavish parties put on ice like almost everything else in Parisian life for the last year. With the city approaching a level of normalcy, Sinner's bar and restaurant have reopened with craft cocktails, eclectic cuisine, nightly DJs, and some of Paris' chicest guests.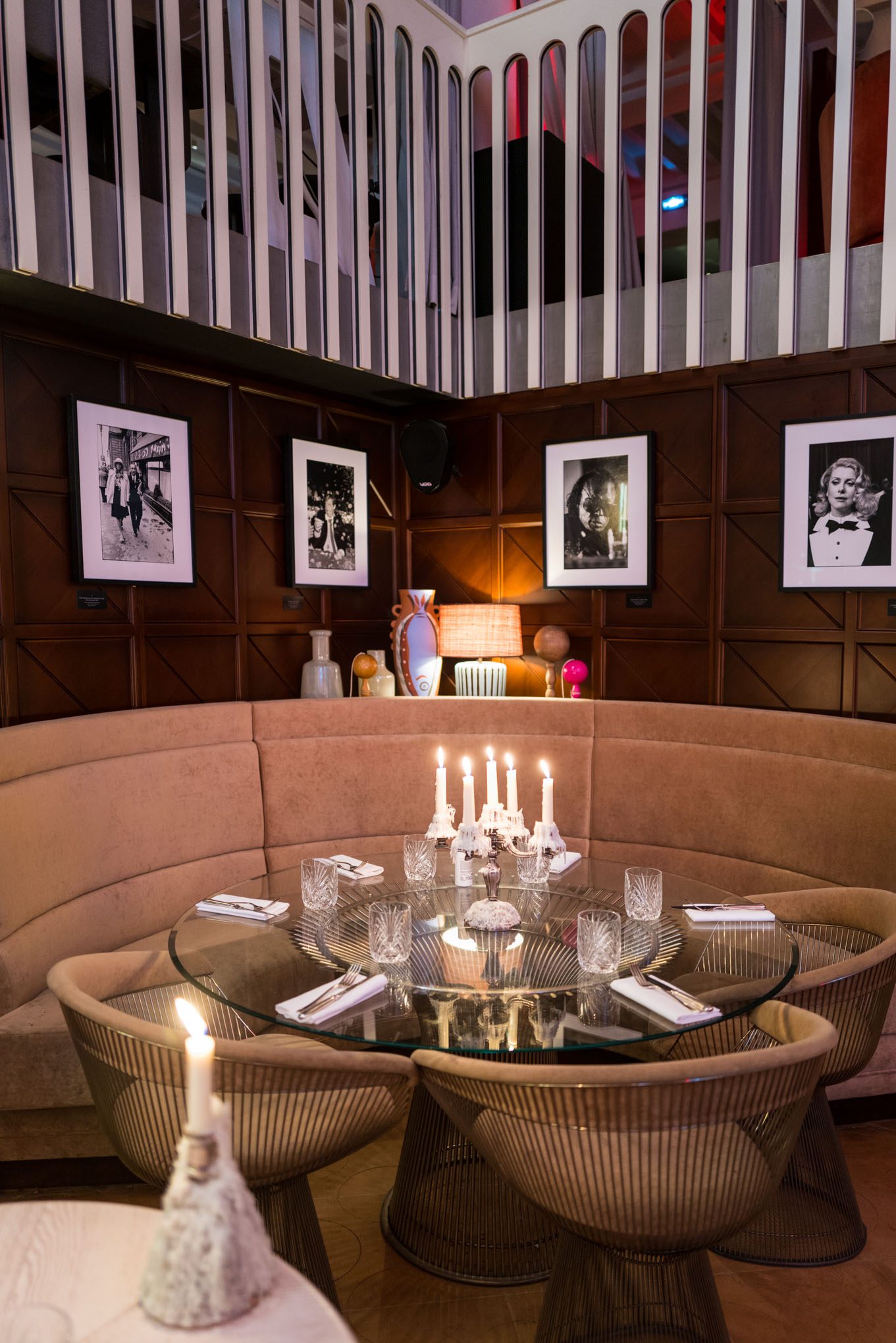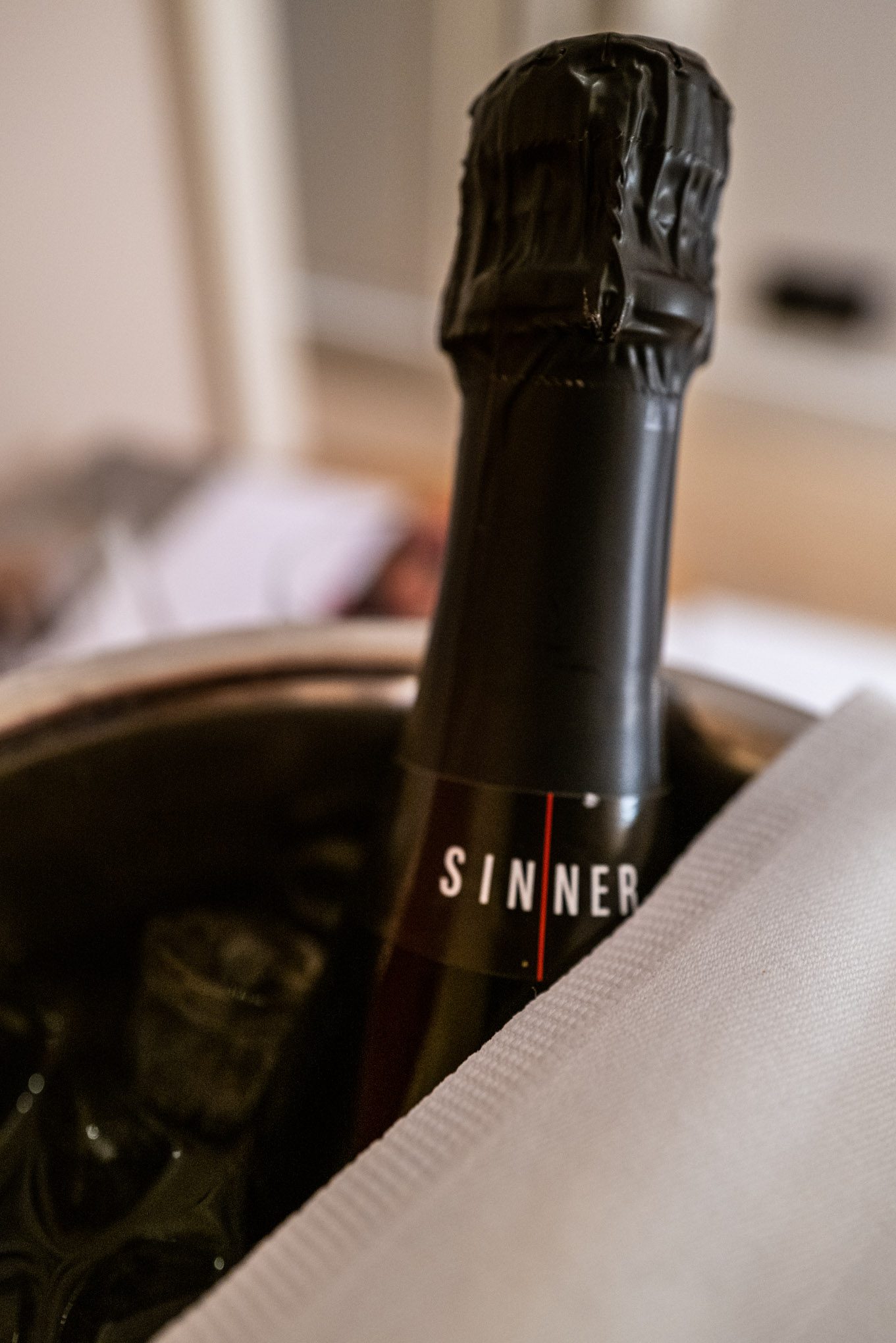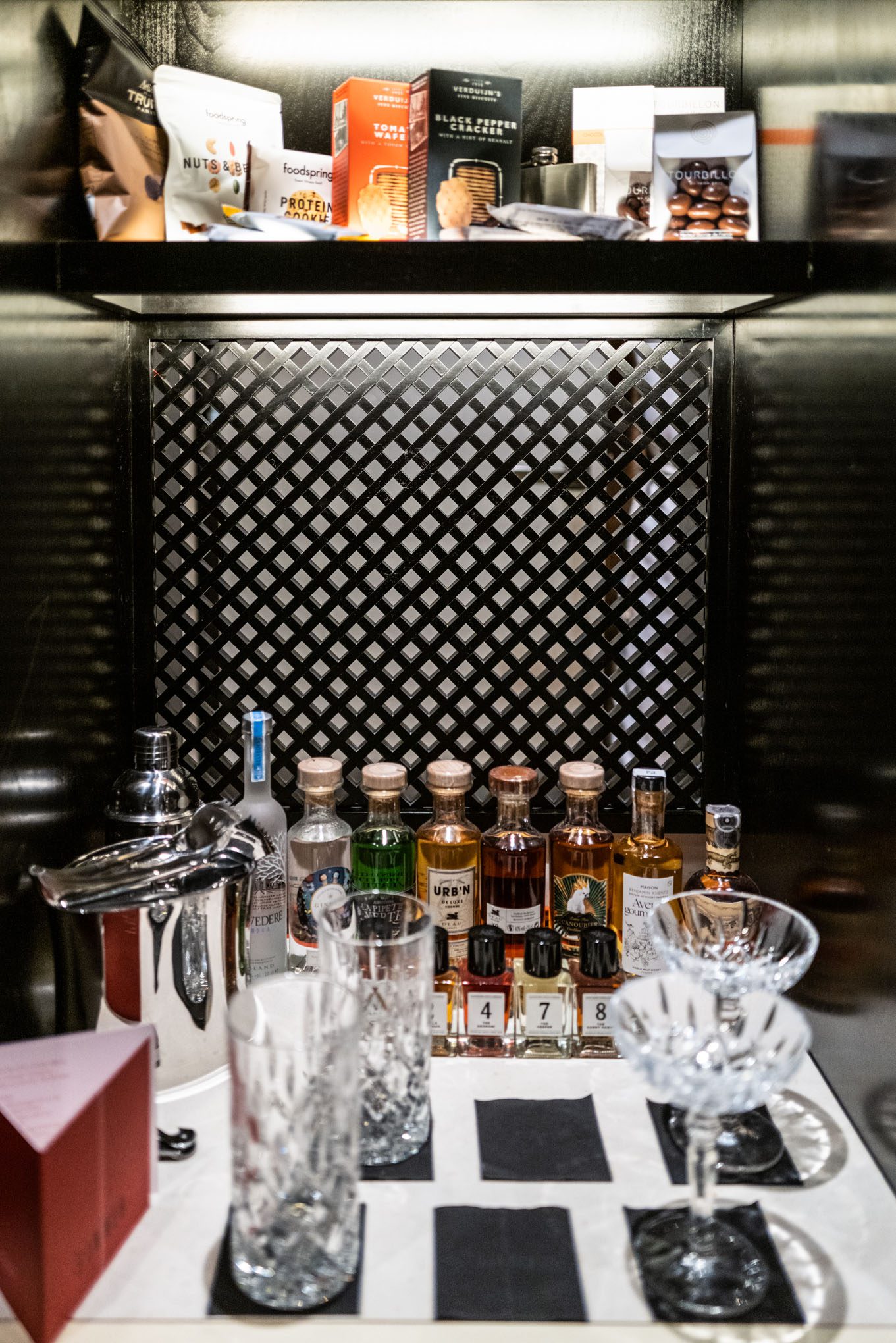 Located in the Upper Marais, this unique boutique luxury hotel offers exquisitely appointed rooms with luxury bed and bath linens, heavenly scented toiletries, and fabulous minibars. While the common areas of the hotel are dark and dramatic, with ecclesiastical-inspired decor, the rooms are surprisingly airy, while maintaining a seductive ambiance. Our room had a veritable library of interesting books, a record player with a small vinyl collection, and an amazing mini-bar with pre-mixed cocktails and luxurious barware.
Sinner Paris also offers a spa and Roman bath, with signature treatments using Swiss products and named after Swiss resorts. We did not try the spa, but the candlelit space would be the perfect place to escape from city life with a dip in the dimly-lit pool followed by a luxurious spa treatment before returning to your room to get ready for the evening.
The highlight of Sinner is the nightlife. The hotel has a rotation of DJs. After around 8pm, the lobby and restaurant are transformed into a red fog-filled, candle-lit, club-like space, and the party begins. We started with signature cocktails upstairs in the bar before heading down to dinner in the restaurant. You can get their Spotify list here.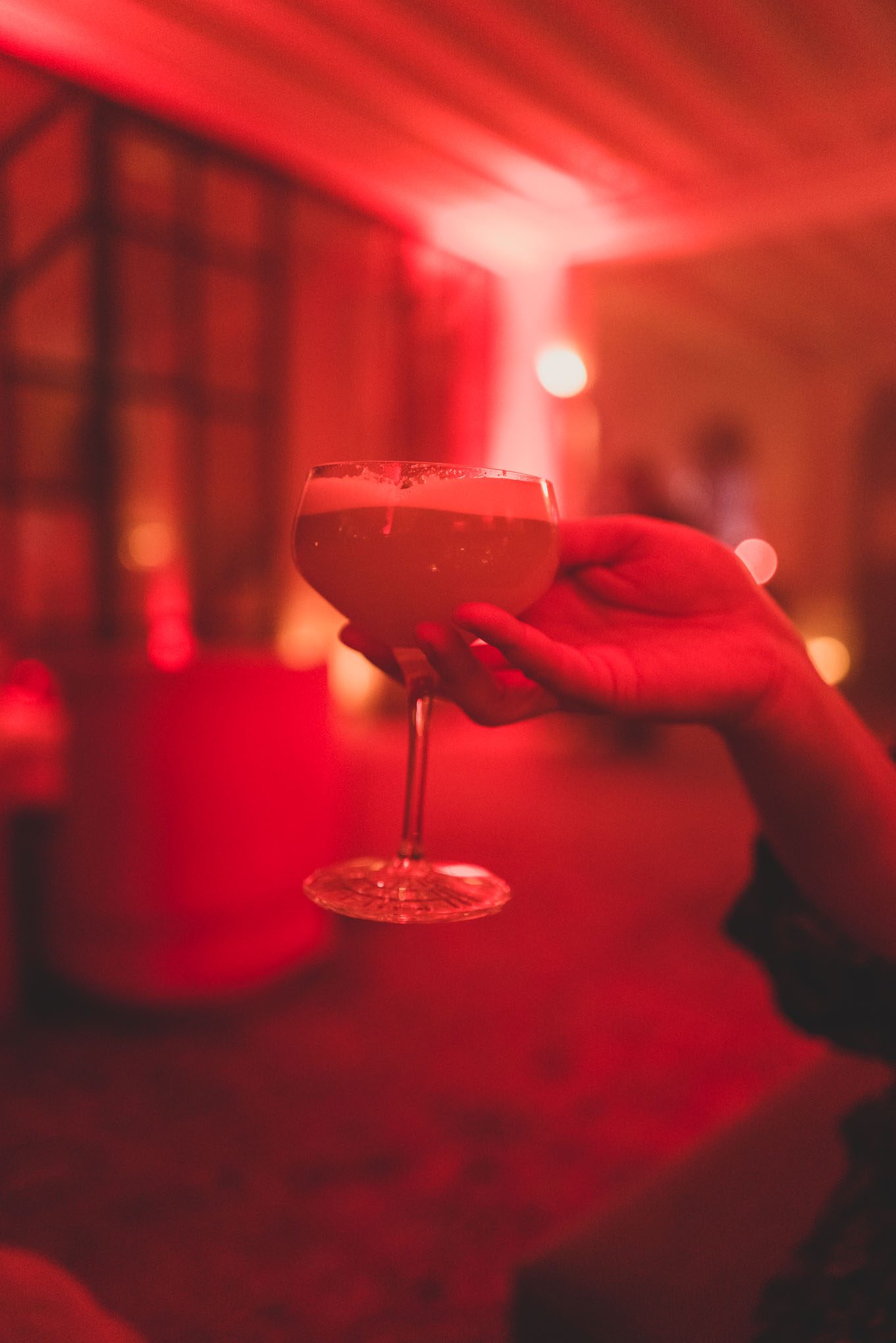 The Sinner restaurant is headed by Algerian native chef Adam Benthala. With numerous Michelin-starred restaurants on his resume, Chef Benthala cultivated an eclectic menu taking inspiration from North African and Latin American street food. While the menu is inspired by simple food, the execution is taken to the next level. Some of our favorites included the ceviche platter served in dry ice fog (accentuating the freshness of the dish), the perfectly cooked kofta, and the lamb chops. The decor in the restaurant is also remarkable, mixing iconic mid-century design pieces with vintage-looking candelabras covered in wax.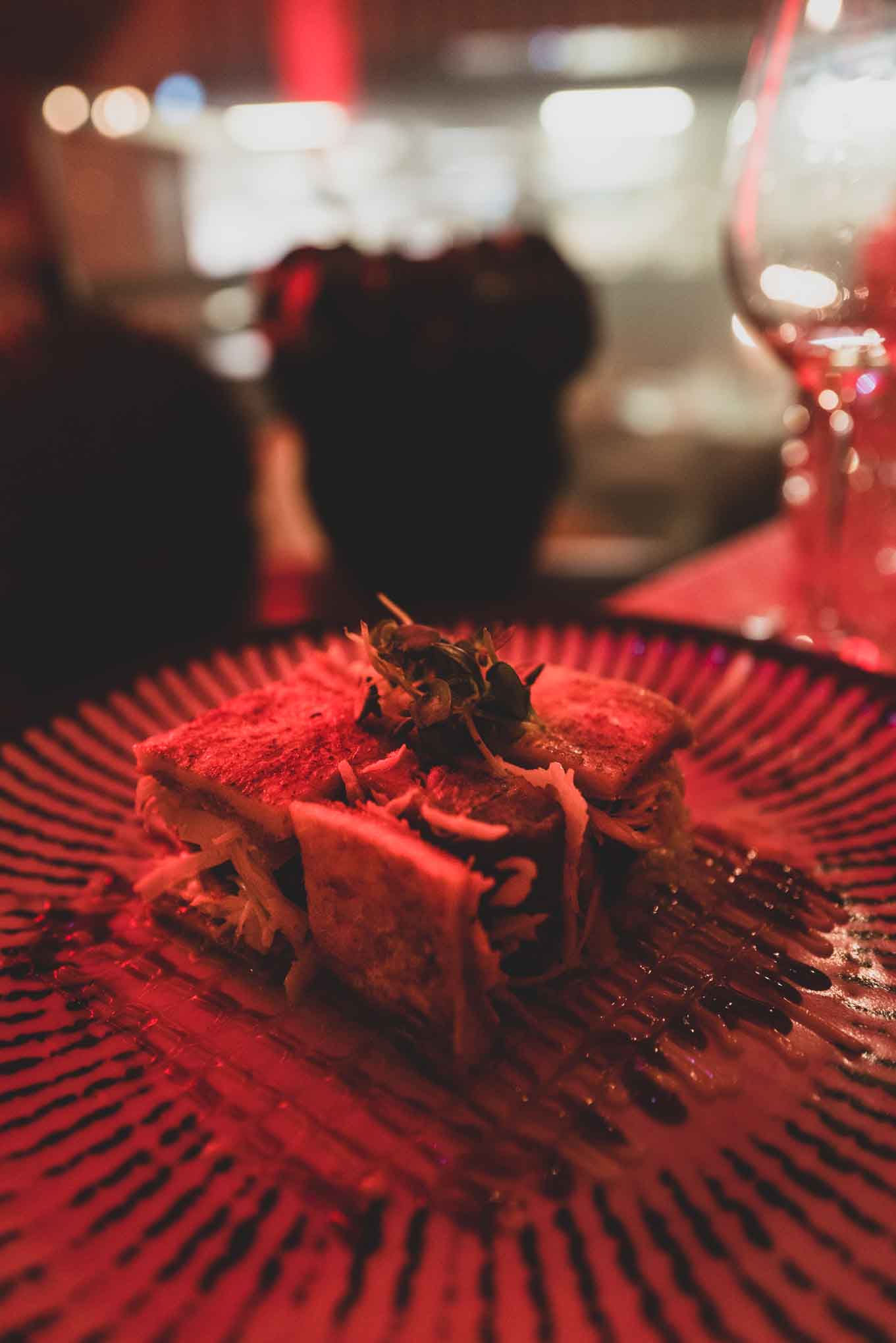 With fabulous people watching, delicious food, excellent cocktails, and great music, it's not easy to return to your room, but the best part of waking up at Sinner Paris is breakfast. The hotel recently resumed service of its lavish brunch after our stay, with a vast selection of sushis, sashimis, ceviches, oysters, and crustaceans, among other more typical brunch dishes. It has to be one of the best brunches in the city, and we were amazed by how the hotel staff turned the lobby from a late-night party to an elegant, candlelit breakfast overnight. We suggest ordering the Bloody Marais, a delightfully spicy version of a Bloody Mary with brunch.
Sinner Paris, 116 Rue du Temple, 75003 Paris, France
Note: Kiwi Collection and Sinner Paris provided support for the reporting of this story