Independent Distillery was one of our favorite Downtown Tucson finds on our recent trip with Alaska Airlines. This charming distillery features an amazing selection of craft cocktails and Arizona beers set in a pre-prohibition style bar. We loved the exposed brick walls, reclaimed wood, hanging greens, industrial-chic decor, and vintage vibe.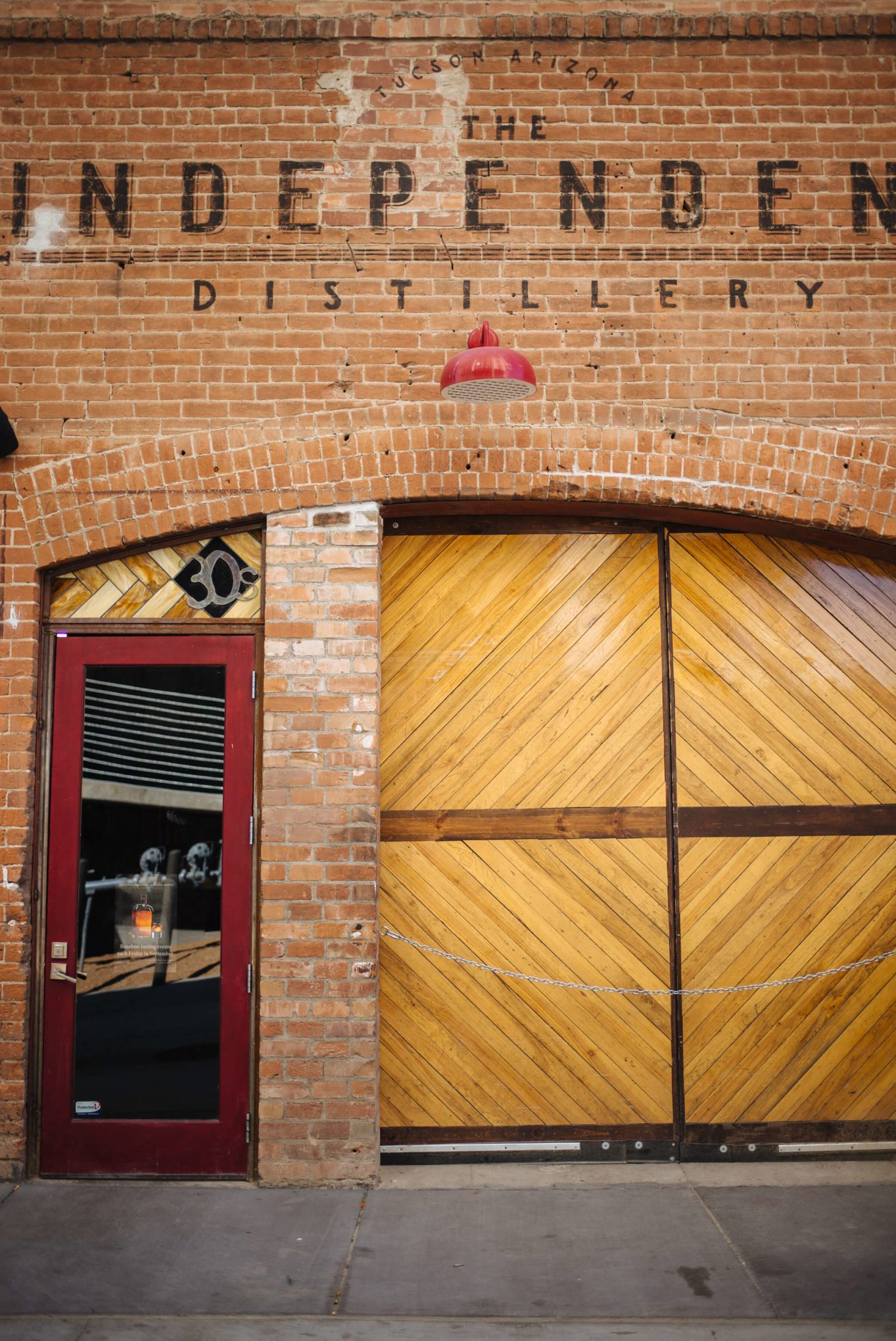 The cocktail bar features a wide selection of local, boutique and pre-prohibition spirits. We were really impressed with the selection, with many of their featured spirits being harder to find U.S. and imported brands. All of the bar's syrups, juice blends, and ginger beer, are made in-house, and cocktails are served in appropriately vintage-style glassware and mason jars.
The distillery has been producing craft gin and vodka since 2016. Currently, spirits are produced in 26 gallon stills in small batches, and each bottle is hand labeled. We tried three of the gins on our visit. The distillery's signature 10 Botanical gin is distilled with juniper berries, coriander seeds, cardamom pods, angelica root, orris root, licorice root, vanilla beans, lemon & grapefruit peel, and lavender. The Barrel Rested gin is made with a similar blend of botanicals but has a smoother, richer texture due to it's time spent in barrel. The Desert Dry gin was our personal favorite; it's the distillery's take on a traditional London Dry gin.
It was extremely hot out during our visit, so we enjoyed a refreshing smash made with gin, basil, cucumber, and lime. It was perfect for a hot day!
Thank you to Alaska Airlines for sponsoring this post.