10K
Franklin BBQ is the gold standard for barbecue in Austin. Not only the best BBQ in Austin, it's hailed as the "best BBQ in the country" by Bon Appetit, "best barbecue joint" by Esquire Magazine, and awarded James Beard Best Chef... you get the idea. It's good. Serving brisket, ribs, sausages, and turkey - you'll spend hours waiting in line. It's a commitment, and they sell out of Franklin bbq brisket daily.
Order mouthwatering BBQ on your next trip to Austin or skip the line and preorder it to fly home with you. Owner Aaron Franklin says that you don't have to get a 1/4 or 1/2 pound of everything. You can always order by the slice if you want to try a variety of meats.
We missed our chance to try Franklin BBQ because it was closed during our trip to Austin, but you can learn the secrets to the best barbecue in the Franklin Barbecue book. It's not your typical cookbook, but more of a textbook on how to smoke meats and make some of the best BBQ at home. This is the perfect gift for the person in your life who wants to learn more about barbecue and smoking. Here's just a taste of what you'll find when you order the book.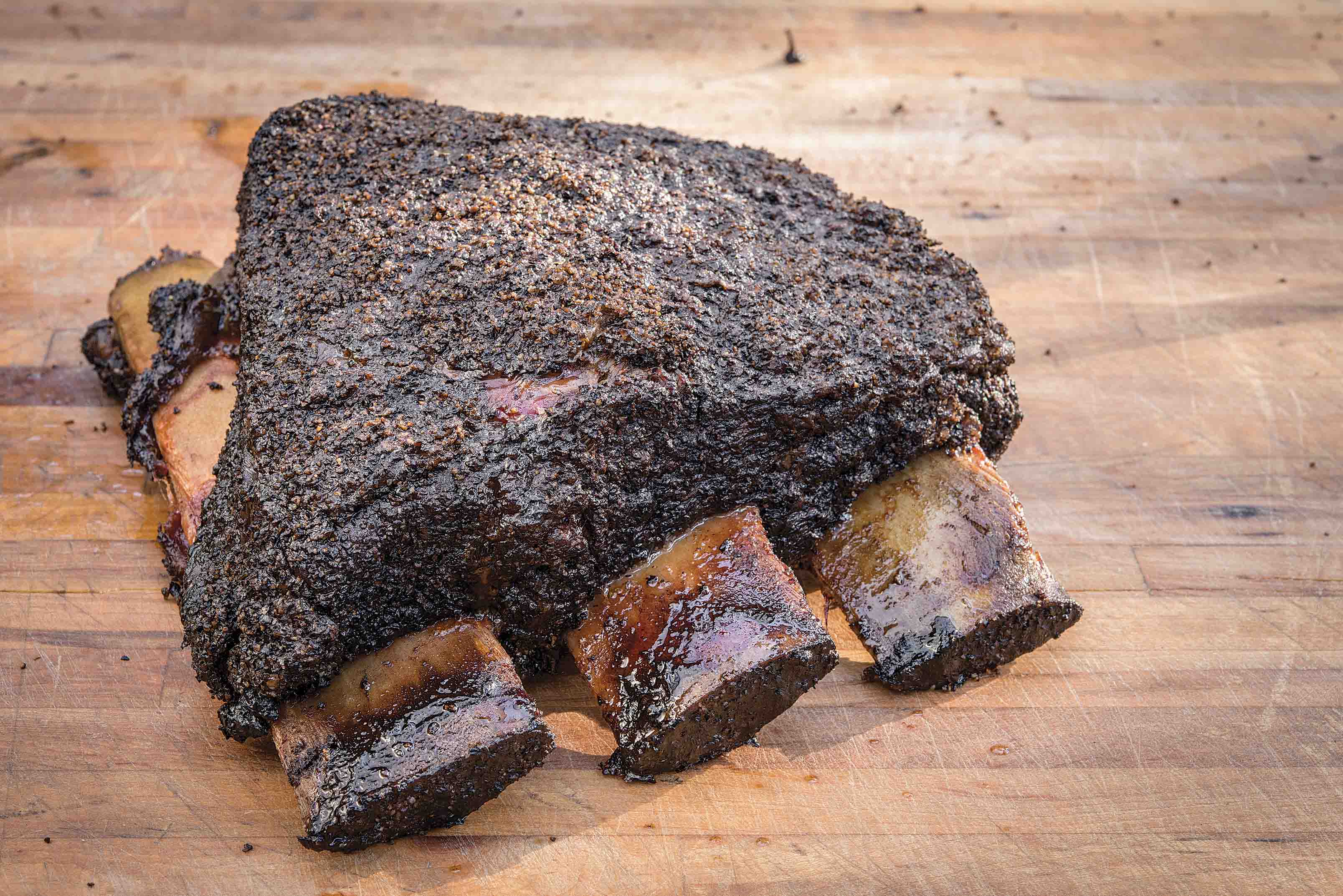 "If I had to name my own personal favorite cut of barbecue, it would probably be beef ribs. They are the richest and the most decadent, succulent, and flavorful cut
of beef you can put on a smoker. That's also why I don't eat them much—too rich, too hedonistic. We only cook beef ribs on Saturdays at the restaurant: they're a special treat, made all the more special because we do them only once a week.
That said, beef ribs are pretty easy to cook. In this recipe, I include a light slather of hot sauce. We don't cook them this way at the restaurant because not everyone likes spicy food, but it's my preference for sure.
I rub heavily because there's so much fat, and the extra rub really melts into it well. Beef ribs don't get wrapped. You'll know they're done when they feel jiggly and soft."
Get the recipes below:
This post is for paid subscribers.
Already a Premium Member? Login below.