Clayton discovered a fall Gramercy Tavern cocktail as we were finalizing our Thanksgiving menu. We thought that apple cider and thyme sounded particularly appropriate for Thanksgiving . You will need to make thyme-infused simple syrup for this recipe. Don't let this deter you. We avoided making our own simple syrup for years–not sure why. It takes two minutes. Get the recipe here.
We didn't want to spend our evening bartending, so Clayton pre-mixed the cocktail in a large enough volume for everyone to have one or two. We kept empty Hangar1Vodka bottles (see our pumpkin spice cocktail we made with the vodka) and they came in handy to mix and serve.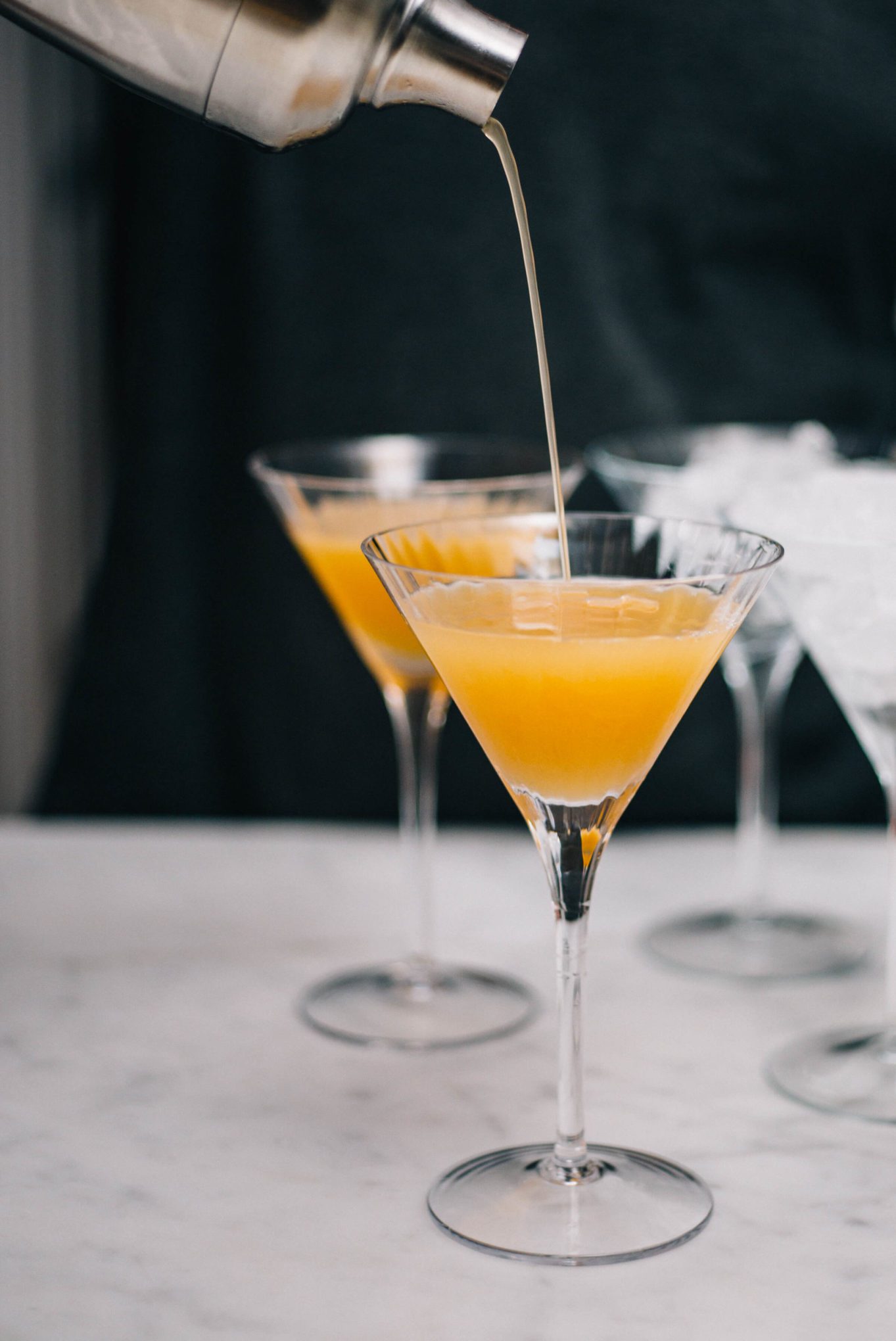 The recipe for the Fall Classic was measured in tablespoons and intended to serve one. Clayton scaled the recipe so that each tablespoon was 100 ml in our version. You can measure everything using a funnel and the markings on the Hangar One bottle. This will reach the very top of the bottle, so pour it into another container to mix, then back into the bottle for serving. A thyme sprig in the bottle also makes for a beautiful presentation and increases the thyme flavor slightly as the mixture infuses. Don't miss the Gramercy Tavern cookbook here.

Apple Brandy Fall Classic Cocktail
Ingredients
100 ml thyme-infused simple syrup
200 ml bourbon whiskey
200 ml applejack brandy
200 ml apple cider
100 ml fresh squeezed lemon juice, strained
6 dashes Angostura bitters
Instructions
Combine all ingredients in a pitcher or bottle.
Add 4 oz. of the pre-mixed cocktail (per serving) to an ice filled shaker.
Shake and strain into a cocktail glass.
Keep any unused mix in the refrigerator.
Notes
*To make this simple syrup, add one cup of sugar and one cup of water to a small saucepan. Boil until combined, and add 15 sprigs of thyme. Remove from heat and let cool completely.
Get Recipe: Individual Fall Classic from Gramercy Tavern at Bon Appétit