Basics of storing and serving cheese
We are suckers for artisanal cheeses, and we love learning about different cheeses, discovering new cheese shops, and visiting dairies in California and abroad. Some of our favorite visits to dairy farms include Cascina la Benedetto, just outside of Milan, Double 8 Dairy water buffalo farm in Petaluma, Tomales Farmstead Creamery and Point Reyes Farmstead Creamery on Tomales Bay. After our visit to Neal's Yard Dairy in London, we wanted to learn more about how to store and serve cheese, so we asked the experts.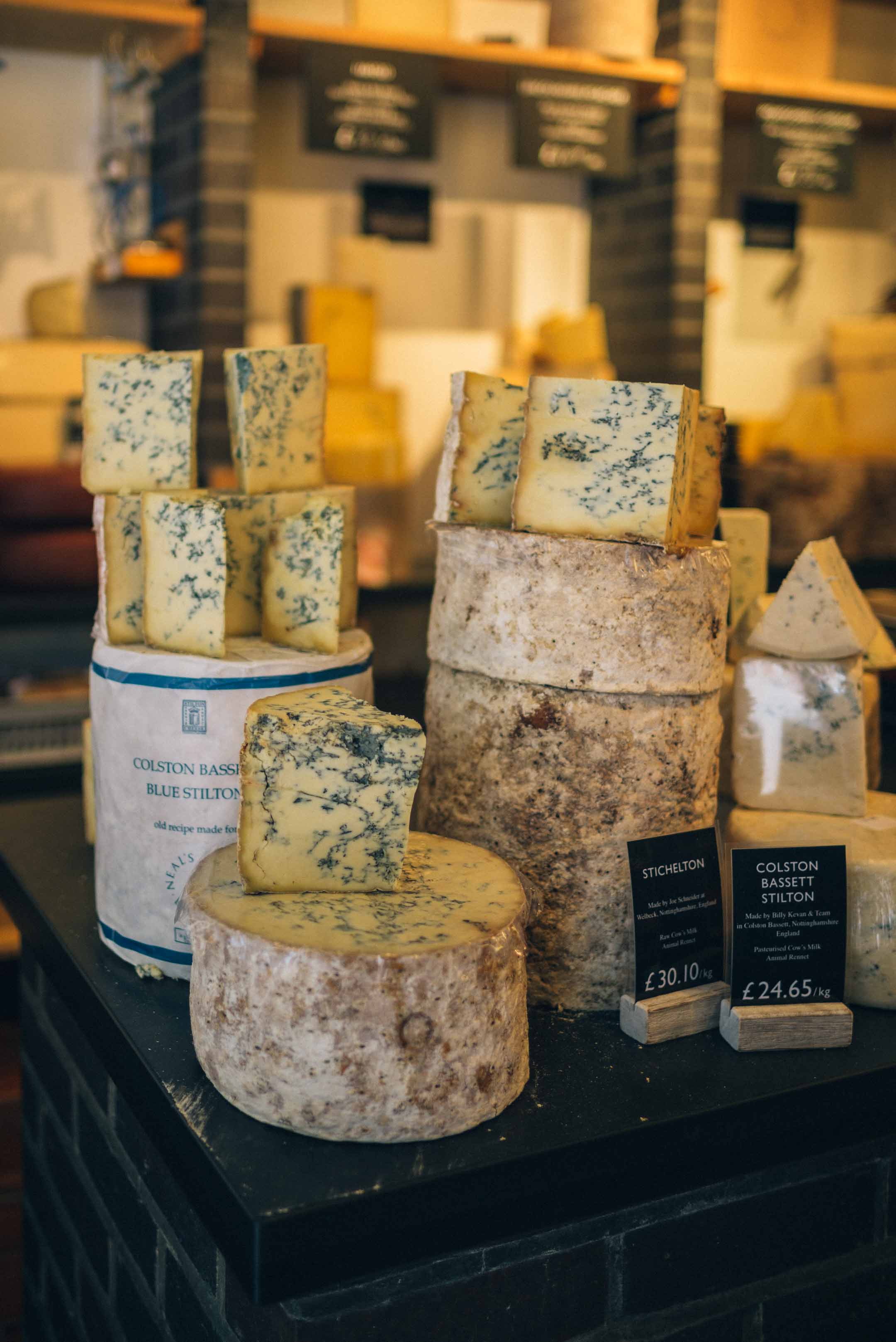 To make cheese last longer and stay fresher, you don't want it to dry out or to absorb other smells from the refrigerator. Your first instinct may be to put your cheese into a ziplock bag or wrap it in plastic. This is what we used to do all the time. It's actually one of the worst things you can do for your cheese. Cheese is a living thing, and so it needs some air. The cheesemongers at Neal's Yard suggested wrapping your cheese in cheese paper or wax or parchment paper. Then keep it in your refrigerator. If we don't have paper, we also like to keep it in these reusable sealed containers. They not only work well for leftovers but also to allow for some air movement around thel pieces of cheese.
Store stronger cheese separately from more mild cheeses so that your flavors don't mingle. Do not freeze cheese, other than the rinds of parmesan that you're planning to use in a soup later.
When you're ready to serve or make a cheese board, take your cheese out of the refrigerator and allow it to come close to room temperature. You'll notice, especially with soft cheeses, the consistency will change between serving it directly from the refrigerator and cold versus allowing it to warm up a bit.