Neal's Yard Dairy is one of the best cheese shops in the world, and numerous friends suggested that a stop at one of their stores was a must on our recent trip to London. We stopped into their location in Neal's Yard to pick up a few cheeses to bring home the next day.
Neal's Yard Dairy works with around forty indpendent farmstead cheese makers in the U.K.  and Ireland. The company owns its own maturation facility and warehouse, where their cheese experts monitor the development of the cheeses over time and release them to their three stores and online shop at their peak.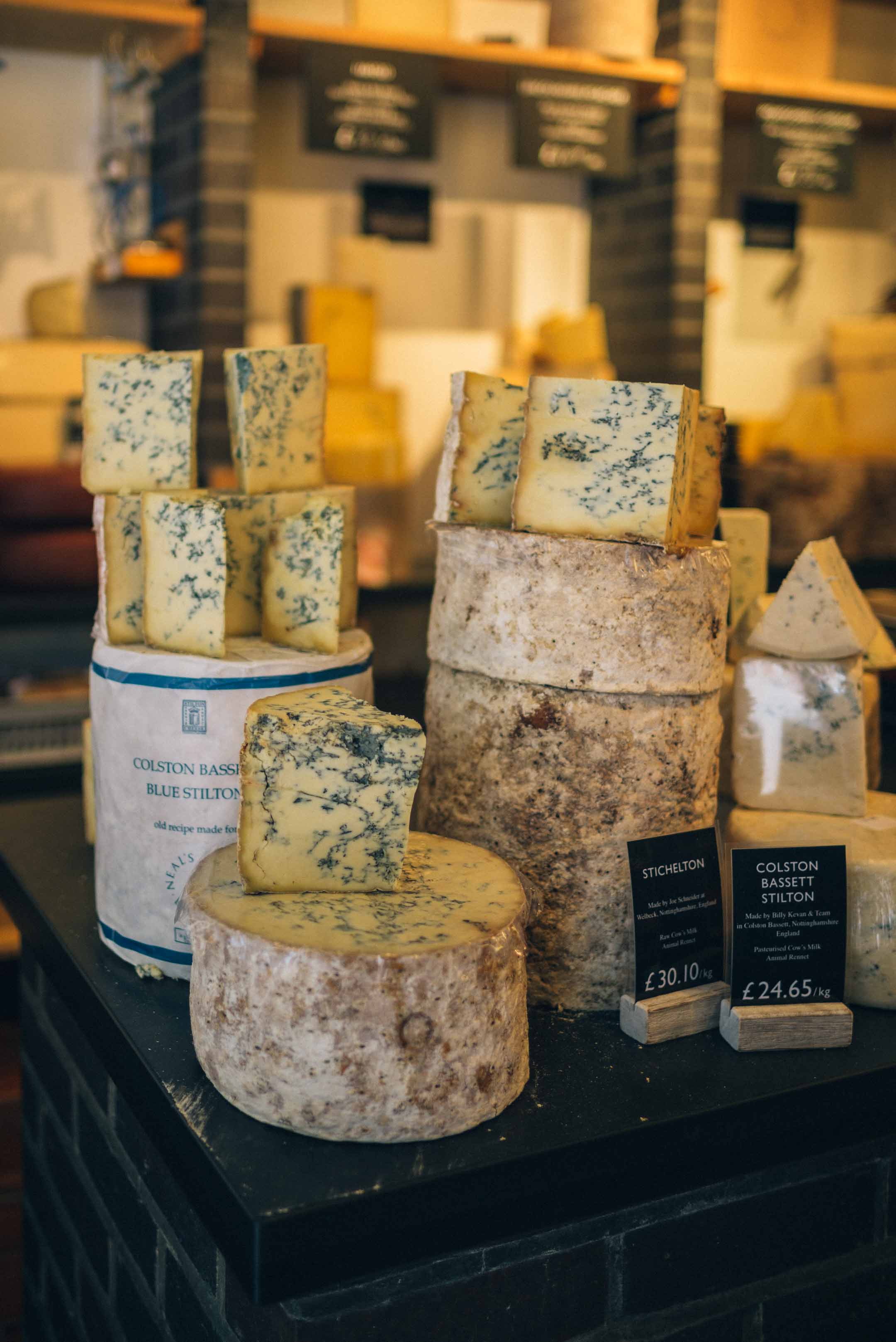 You'll find some of the most quintessentially British cheeses at Neal's Yard Dairy, like Stilton, Stichelton, and artisanal cheddars. Their knowledgeable cheesemongers will help you make selections, and you can sample any of the cheeses on display. They also offer cheese classes.
Flying back with cheese turned out to be no problem. The cheesemonger told us that the cheeses are stored out in the open at the shop (just like you see them), so it's not a problem for them to be out of the refrigerator for too long. We put them in the refrigerator in our hotel room over night and just carried them on the plane in a shopping bag. They made it back to California perfectly fine!
If you're looking to learn more about cheese or trying to make cheese at home, check out these resources: The Oxford Companion to Cheese , Artisan Cheese Making at Home: Techniques and Recipes for Mastering World-Class Cheese, and Cheesemonger: A Life on the Wedge. 
SaveSave
SaveSave
SaveSaveSaveSave
SaveSave
SaveSave
SaveSave