One of our favorite spots for brunch in Chicago is The Publican. It's very meat- and beer-focused, and looks just like a European beer hall. Their meat dishes are phenomenal, but it's also one of the only places we ever went in Chicago for oysters (they have a changing selection based on what is best, always shucked to perfection). Pop across the street to Publican Quality Meats to find all the things you need to make hearty Publican-style meals at home, or get your copy of their cookbook Cheers to the Publican, Repast and Present: Recipes and Ramblings from an American Beer Hall. It's in our personal collection, and has delicious recipes, especially for the fall.
The Publican focuses on local ingredients  and tells you where they are from. This bacon is braised in some of our favorite maple syrup, made by Burton Farms and aged in bourbon barrels. We also loved the pumpkin spice cake with brandied cherries, ricotta, and mint, as well as the apple salad (made with the finest apples from "The Apple Lady").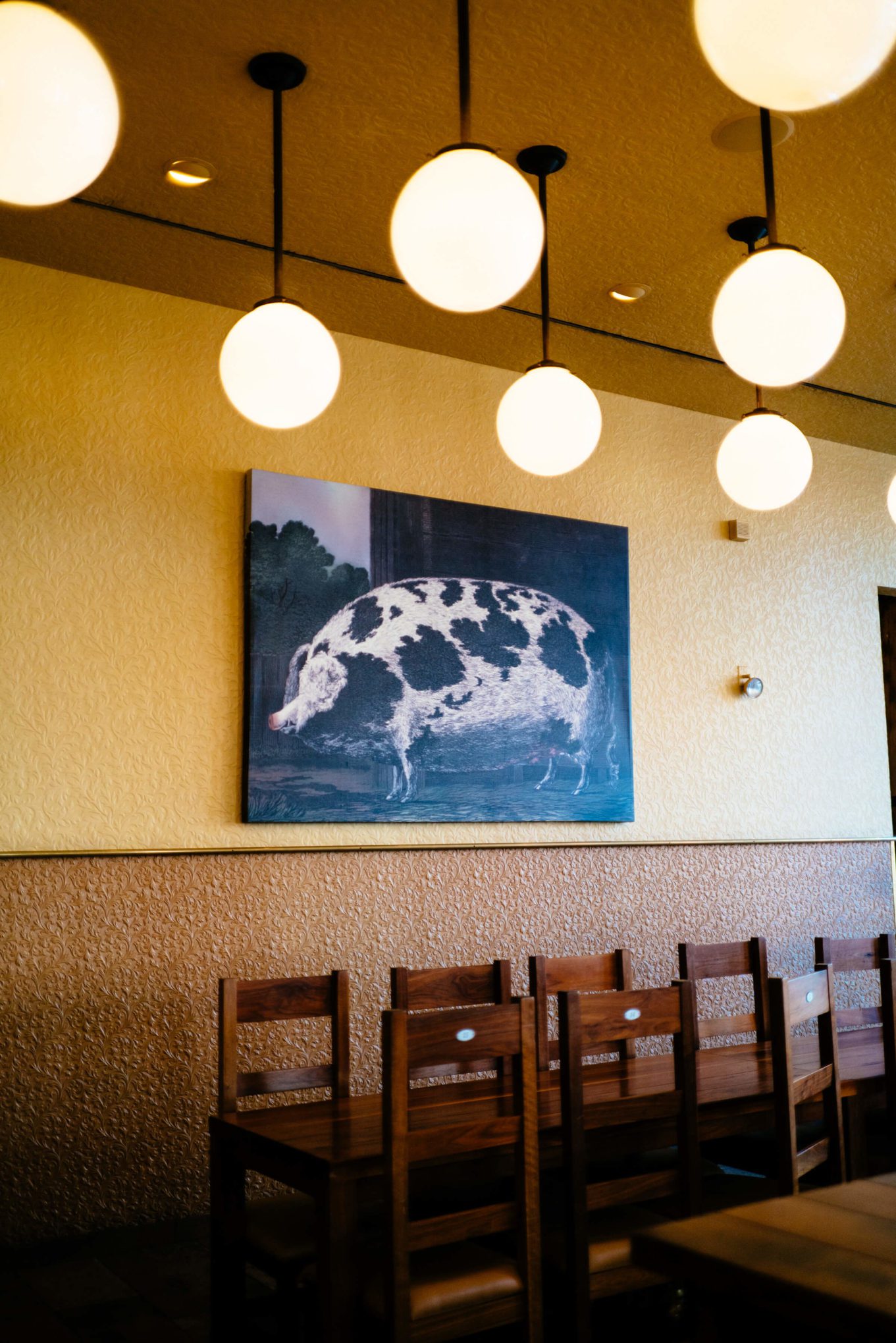 There's a long  list of interesting and craft beers plus cocktail options often made with beer. The "Brunch Box"  is made with Amaro, beer, and grapefruit, and the "Publican Mimosa" is made with Belgian wheat beer and orange juice.  Make sure you pick up your own copy of their cookbook. We love making Publican recipes at home in San Francisco!