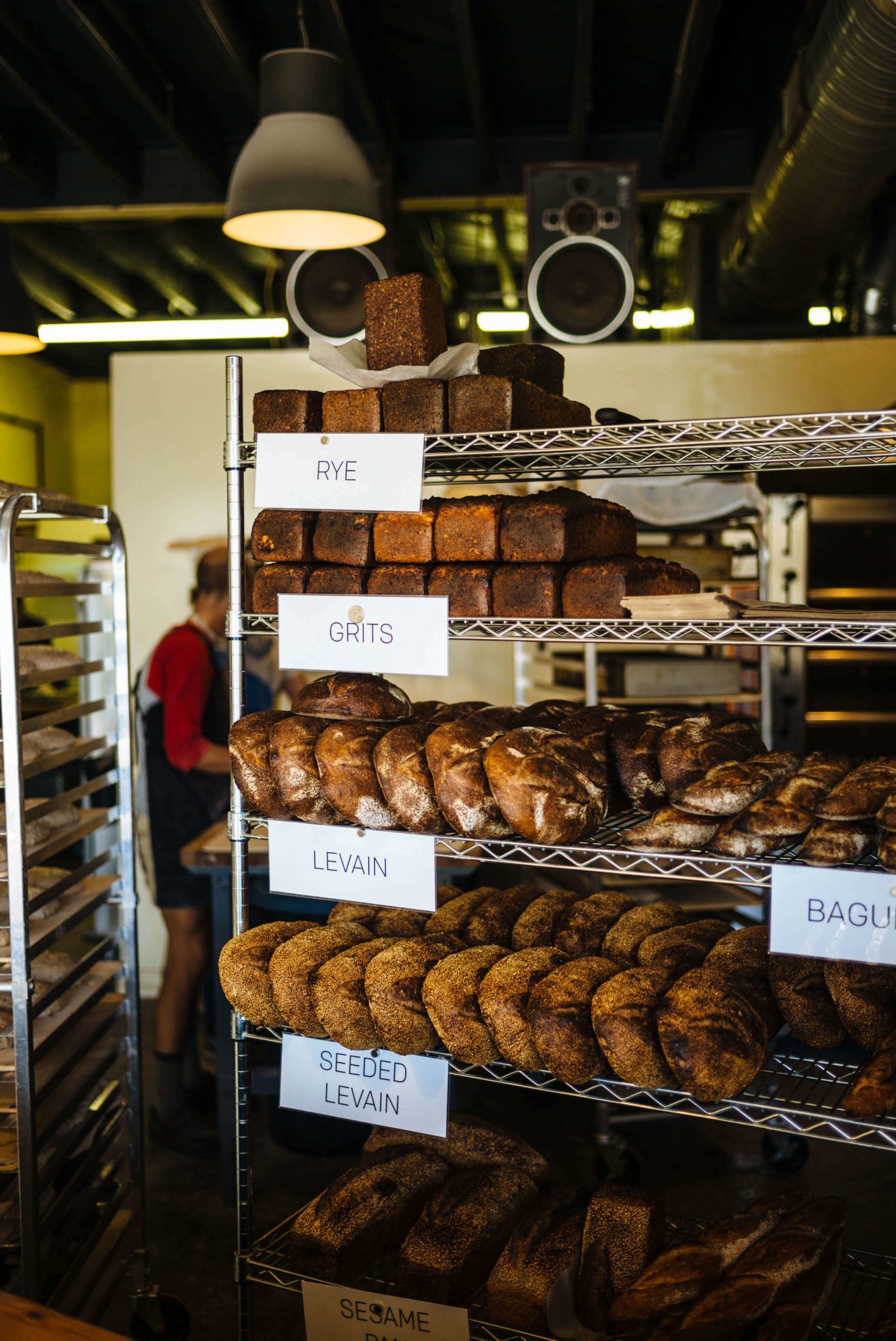 We recently visited Raleigh, North Carolina on one of Alaska Airlines' first direct flights from SFO. The flight was a redeye, so after checking into our hotel and a quick nap, breakfast was our first priority. Boulted Bread is just a short walk from Downtown Raleigh, so we walked over to the artisan bakery to try their croissants and coffee.
The croissants at Boulted Bread are some of the crispiest, flakiest croissants you'll ever try, so we wanted to share them with you. We learned a long time ago from Thomas Keller's Bouchon Bakery cookbook that the sign of a good croissant is how much it shatters when you bite into it. If that's true, the shatter on these croissants was a 10/10, making them likely one of the best croissants we've ever had.
Boulted Bread was founded in August 2014 by Joshua Bellamy, Sam Kirkpatrick, and Fulton Forde. One of the most interesting things about the bakery is that they own their own mill (it's located on site), so their baking is not limited by the types of flour that are commercially available. ​The mill was actually built by Fulton Forde, and is a prototype of the mills available from New American Stone Mills, a company Fulton began with Andrew Heyn of Elmore Mountain Bread in Vermont.
Boulted Bread sources a variety of heirloom grains ​for use in their bread, and in addition to the bakery, you can also find their products at various restaurants throughout the Raleigh-Durham area.  Be sure not to miss this amazing bakery on your next trip to Raleigh. 
Thank you to Alaska Airlines for sponsoring this post.
SaveSave
SaveSave
SaveSave