If you're looking for the best cocktails (and swankiest bar experience in Austin), The Roosevelt Room is a must. We've visited a number of the world's best bars, and The Roosevelt Room is the Austin bar that approaches that level of sophistication.
The Roosevelt Room is open and spacious — a former industrial space transformed into seductive lounge. Think red velvet booths, leather bar stools, and exposed brick walls. The cocktail menu is fairly large. A risk with large cocktail menus is they end up being a mile wide and an inch deep (i.e., they have everything and nothing ends up being particularly outstanding) but The Roosevelt Room team has done a really good job with keeping everything high quality.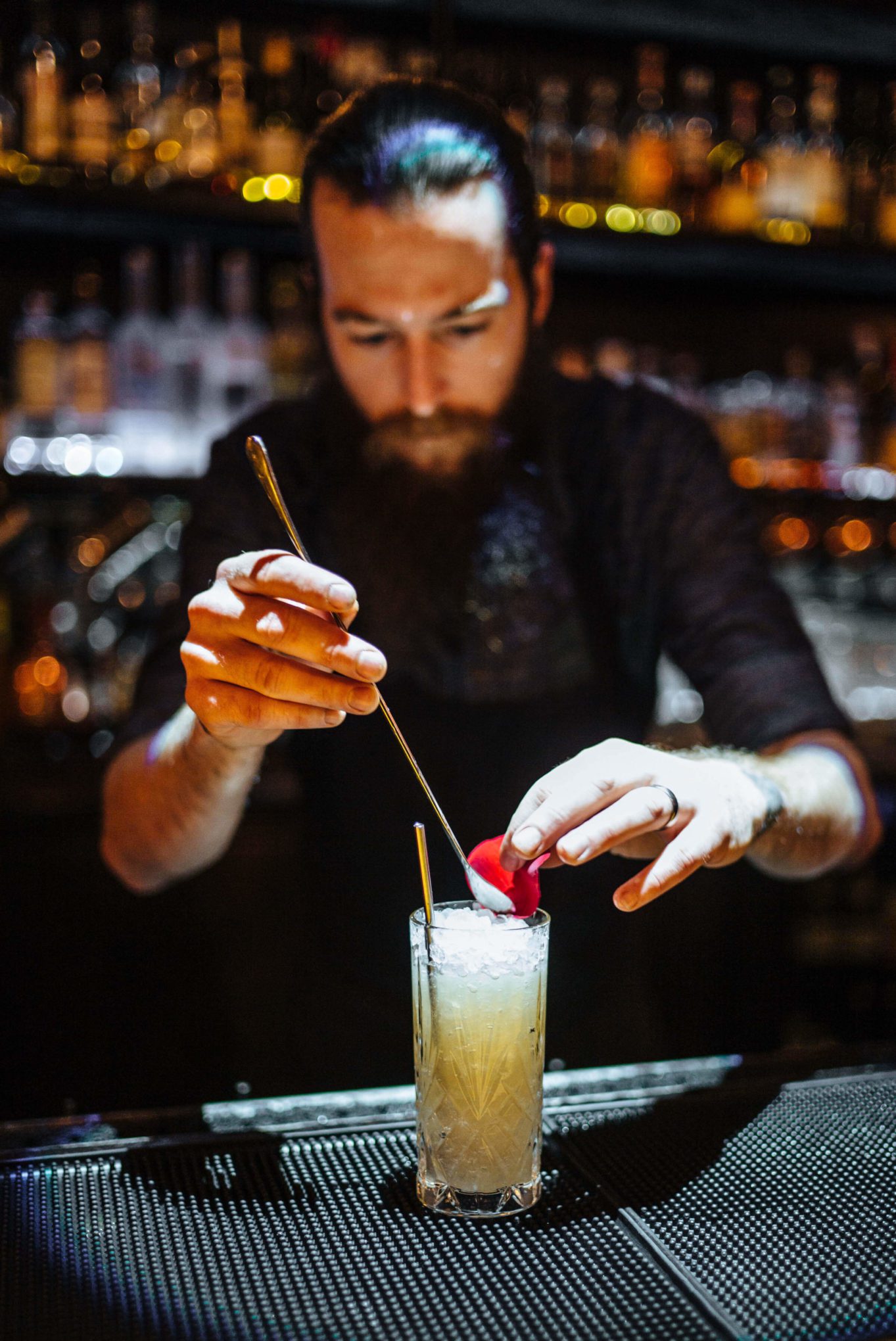 The attention to detail was really impressive, from the elegantly placed rose petal on the Lonesome Dove to the smoking cinnamon stick in a crystal ashtray on the Cigar Box. It's the type of cocktail bar that's dangerous to go to because you end up wanting everything you see.
Halfway through our experience, we discovered that the guy sitting next to us that we'd been chatting with all evening was the previously the bar director at the NoMad hotel in New York and had worked at Flora Bar.  The Roosevelt Room met his approval too. We actually ended up heading out with him to another bar after The Roosevelt Room, which was not as sophisticated, so the lesson learned is once you're at The Roosevelt Room, stay at the Roosevelt Room.
Don't miss a thing by signing up below to be an insider.
Thank you to Alaska Airlines for sponsoring this story.