Our jet lag was especially bad on our most recent trip to Italy, so even after a late dinner of cocktails, charcuterie, and wine at the Bulgari Hotel Milano, we were wide awake at 4:45 AM. We checked what time sunrise was and debated whether we should head out for an early morning walk, and after trying unsuccessfully to fall back asleep for another hour, we decided a sunrise photography walk was the best plan.
Milan, especially the Centro Storico, is beautiful at daybreak. The streets are quiet and free of tourists, and we had an amazing time getting pictures of the Galleria Vittorio Emanuele nearly empty, with wet pavement glistening in the early morning light. The Piazza Duomo was similarly quiet, with just a few runners and yogis exercising and some very early commuters on their way to the office.
We always try to avoid crowds, and in the quiet of the morning, and with no lines, we decided to check out the Duomo, which opens at 8:00 AM. We had a great experience, and are share our tips for visiting and skipping the lines here.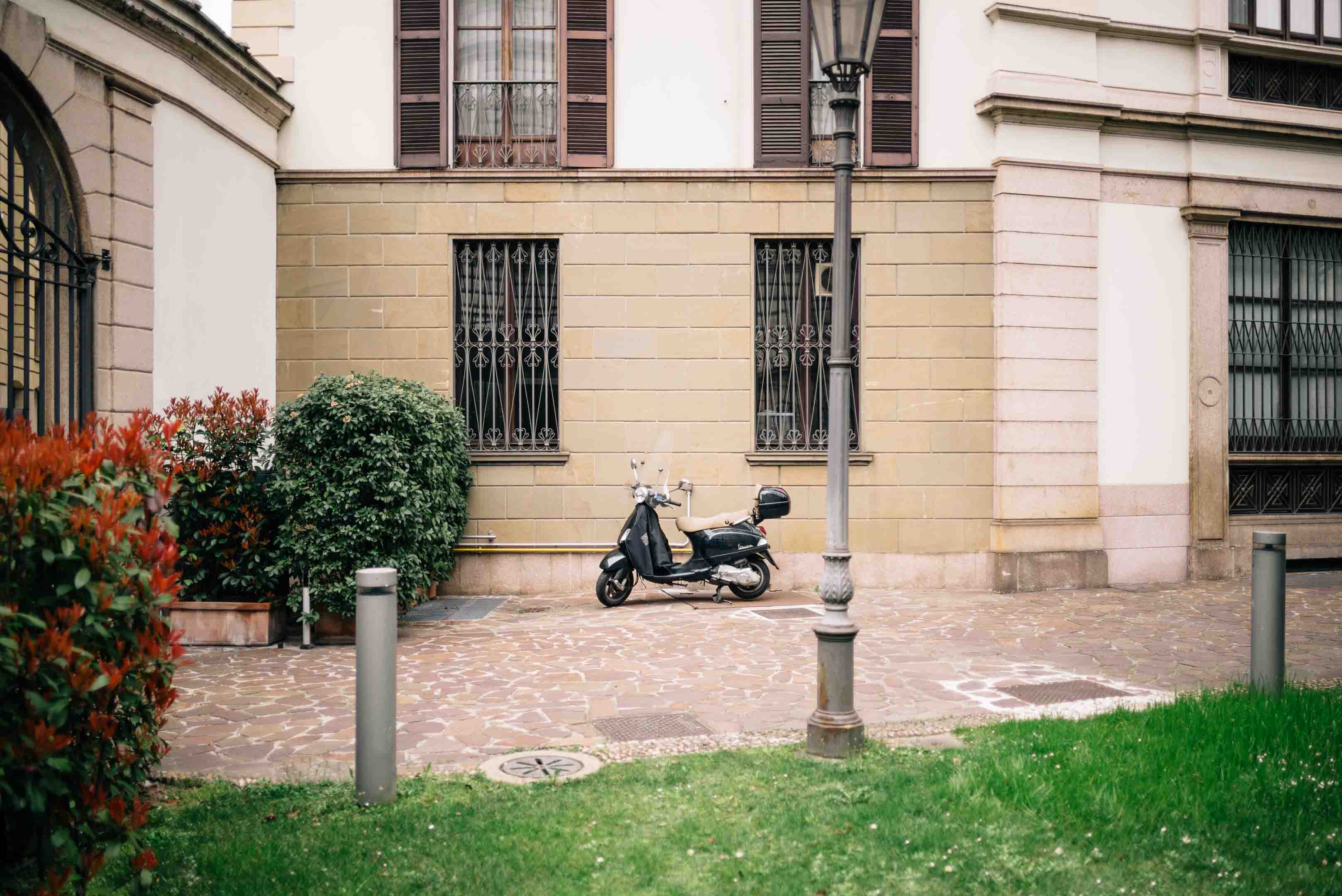 We headed over for coffee at Pasticceria Marchesi as soon as they opened, and prior to getting our tickets to the Duomo. This gorgeous cafe (owned by Prada) is a must-stop in Milan if you love coffee and confections.
One thing we love about Milan is the store displays. The shopping here is fantastic, and the Milanese display products with so much pride that the installations are like works of art – both in the store windows and displays inside. As we walked back to our hotel shops began to open, so we popped into a few like Valextra (which was particularly striking) to see how they displayed their leather goods – on giant cuts of wood from floor to ceiling. The store not only looked cool, but it smelled amazing! Just one example of the extraordinary touches.
SaveSave
SaveSave
SaveSave
SaveSave
SaveSave