After our visit to the Bulgari Hotel Milano Bar last year, we knew we we wanted to return and experience the entire hotel. Fortunately, our itinerary for our most recent trip to Italy allowed us to spend our first night in Milan, so of course our first choice was the Bulgari Hotel Milano, and it was exquisite.
The Bulgari Hotel Milano is located in a private neighborhood just a 10 minute walk from the Duomo and all of Milan's world-class fashion and shopping. Despite being so close, it feels very secluded, nestled among residential apartments and tall trees.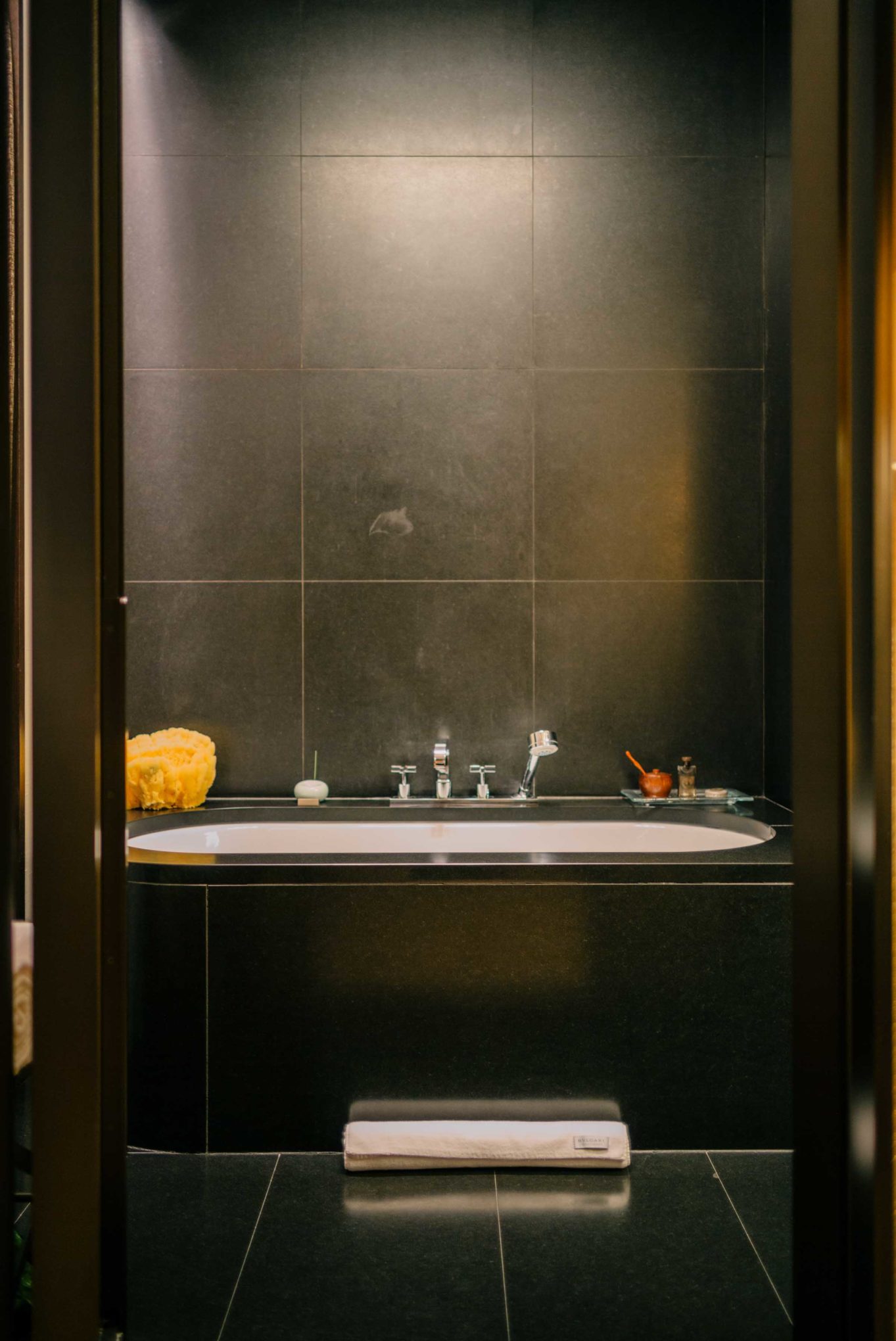 We landed in Milan very late, and after traveling form the airport and the 20 hours of travel from San Francisco, our room was a welcome retreat. A huge king bed was centered in the room, with windows extending around two walls and a wrap-around balcony. The room also featured enormous closets, fit for a fashionista. A jar of Neopolitan sfogliati pastries and hot rooibos tea awaited us, and the bathroom featured a luxurious bathtub complete with incense and bath salts. The high ceilings and black marble just added to the luxury and modern sleek design. The Bulgari toiletries smelled heavenly!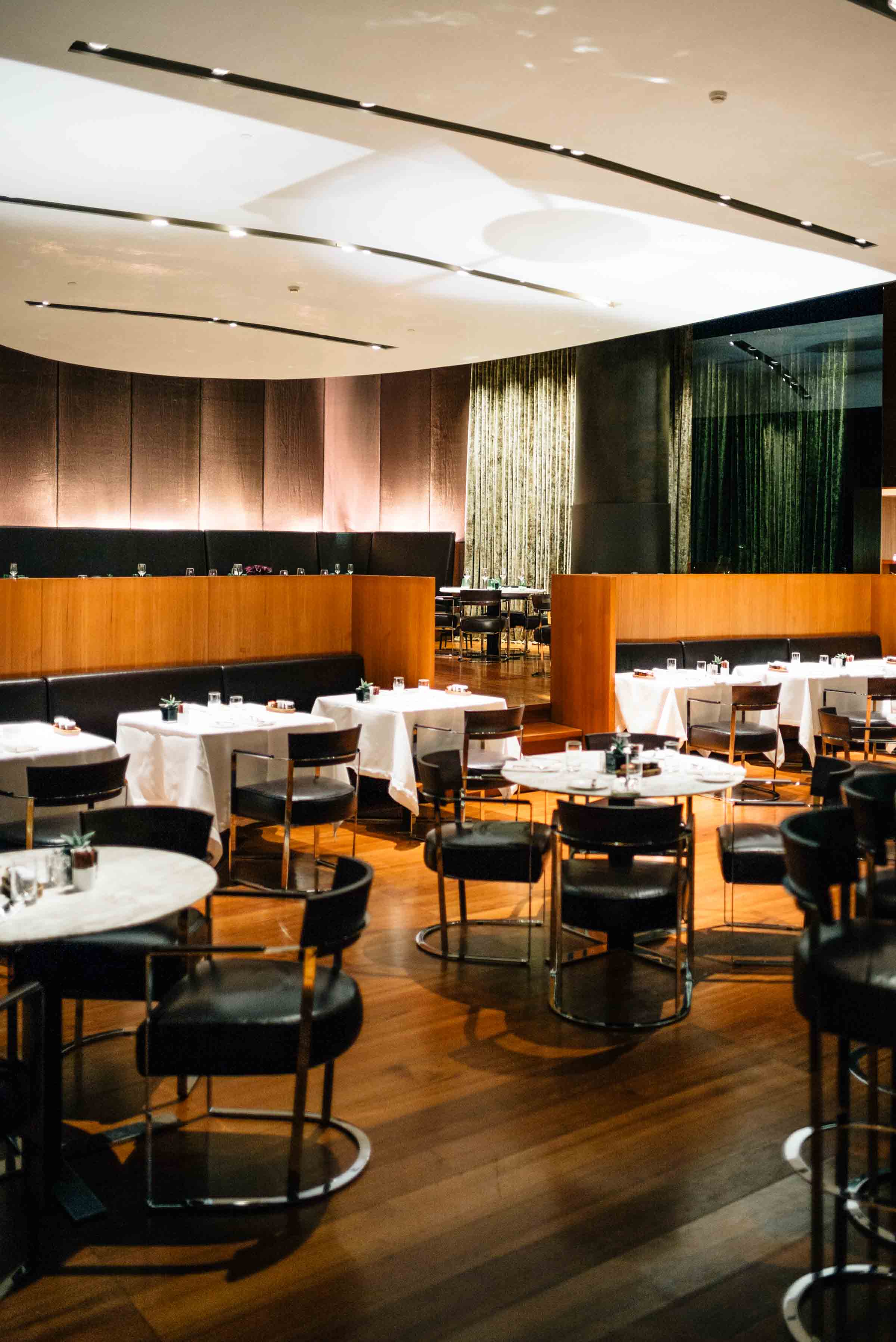 After freshening up from our travels, we headed downstairs to the bar for a late night snack of cocktails and charcuterie. The cocktails were of course fabulous! We were a little too late for an aperitivo, but we tried the  Temple of the Sun and Gin Lovely along with our favorite chips, olives, and nuts along with a charcuterie plate. See more on the bar from our first visit here.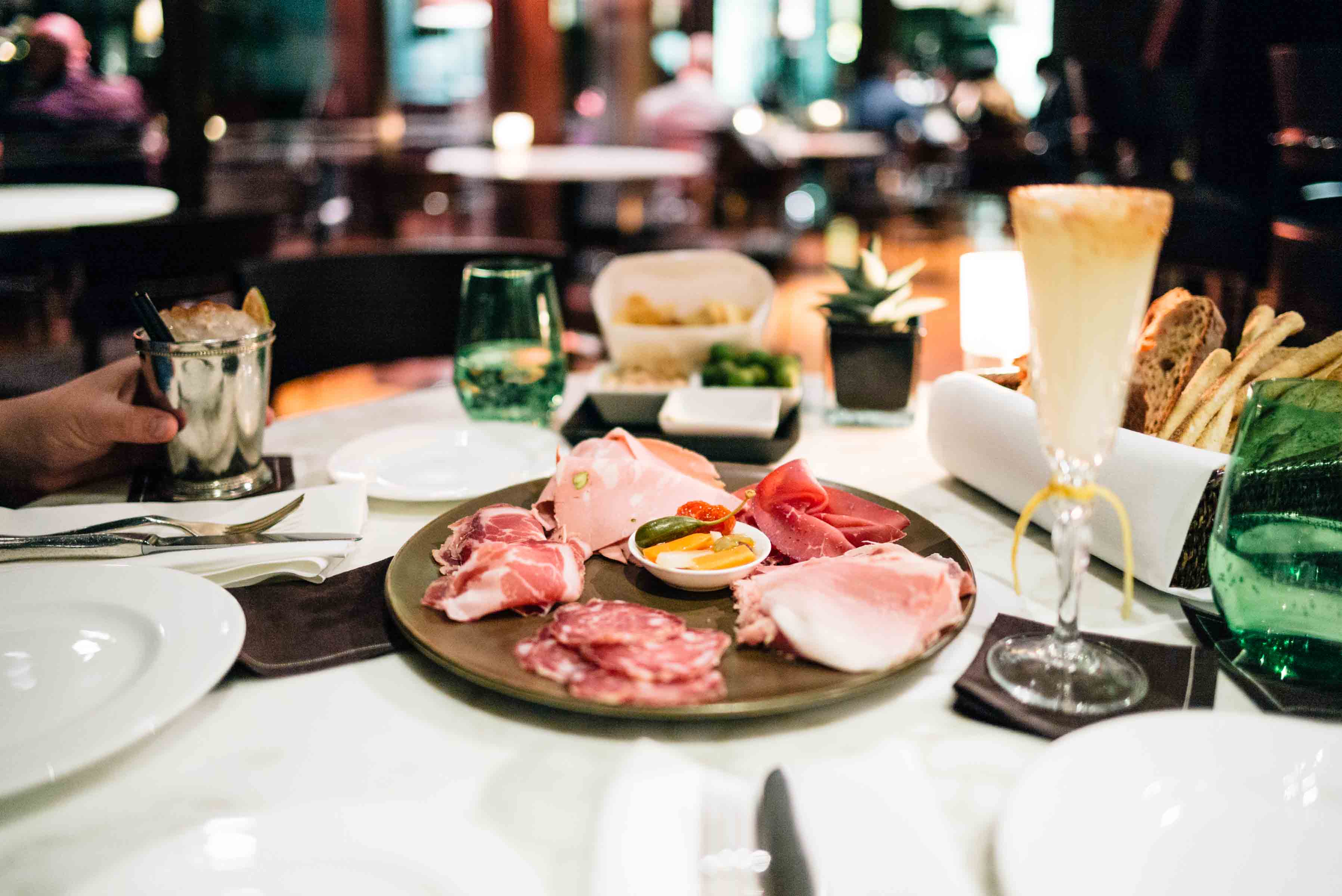 The aforementioned canopy bed will forever stand out in our minds as probably the most comfortable bed we've ever encountered in a hotel. Unfortunately, with our jet lag we didn't get to sleep in it as long as we would have liked. We were both awake by 5:30 AM and decided to go out for a sunrise walk around Milan and take some pictures before the crowds hit.
We returned to the hotel for breakfast, which was lovely after our early morning walk. The spread is really impressive, and features a variety of pastries, fresh juices, fruit, yogurt, granola, and eggs, and also a seriously tempting dim sum menu.
The decor throughout the hotel is just stunning, with jewelry on display and illustrations of vintage brooches lining the hallways. If you have time, they even have a La Mer spa! The Bulgari Hotel is just magical, and we wish we had more time to spend experiencing all it has to offer, but we had a packed itinerary and as soon as we finished breakfast, our friend Ceri picked us up to head off exploring Piedmont and Liguria. We can't wait to return to the Bulgari Hotel on our next visit to Milan in a few months, and we're definitely eager to check out their other properties as well!
Thank you to the Bulgari Hotel Milano for hosting us for such a lovely stay.
SaveSave
SaveSave
SaveSave