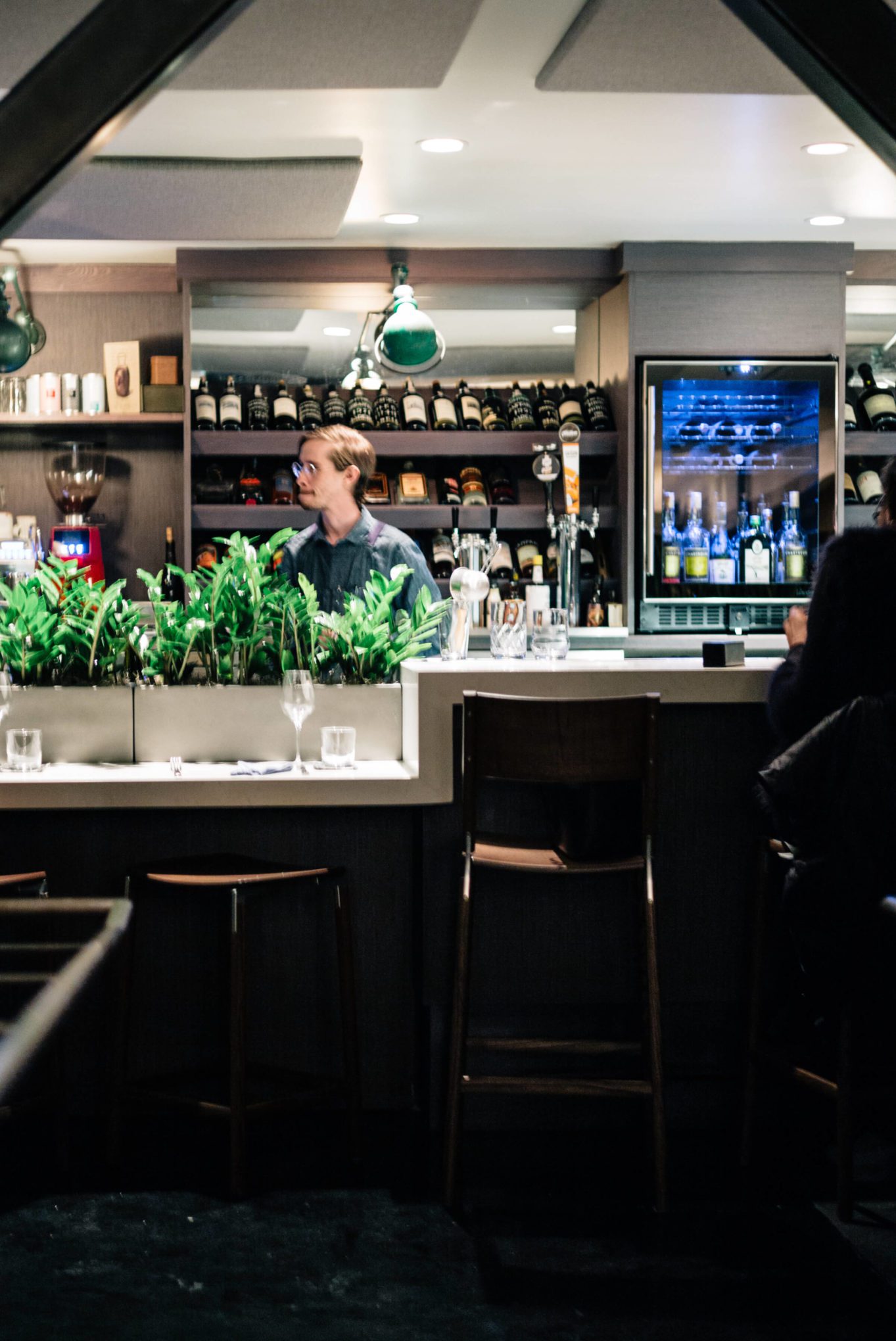 The Morris just opened up not far from our house, so we headed over a few weeks ago for a last minute weeknight reservation. This small neighborhood spot has a great wine list, fantastic cocktails, and a serves a small delicious menu featuring housemade charcuterie. Everything we tried was fantastic, but probably our favorite thing about The Morris is the wine by the centimeter program. House red and white wines are available by the carafe. At the end of the evening, they measure the amount of wine left and you're only charged for what you drank. We also love that for serious wine aficionados, Zalto glasses are available upon request. Check out our 20 Questions with winemaker and owner, Paul Einbund.
We loved the perfectly cooked Berkshire pork chop with shelling beans and bacon jus, but it seems like we also need to return soon to try the smoked duck with root vegetables. It seemed be one of the most popular dishes that we saw coming out of the kitchen and looked delicious .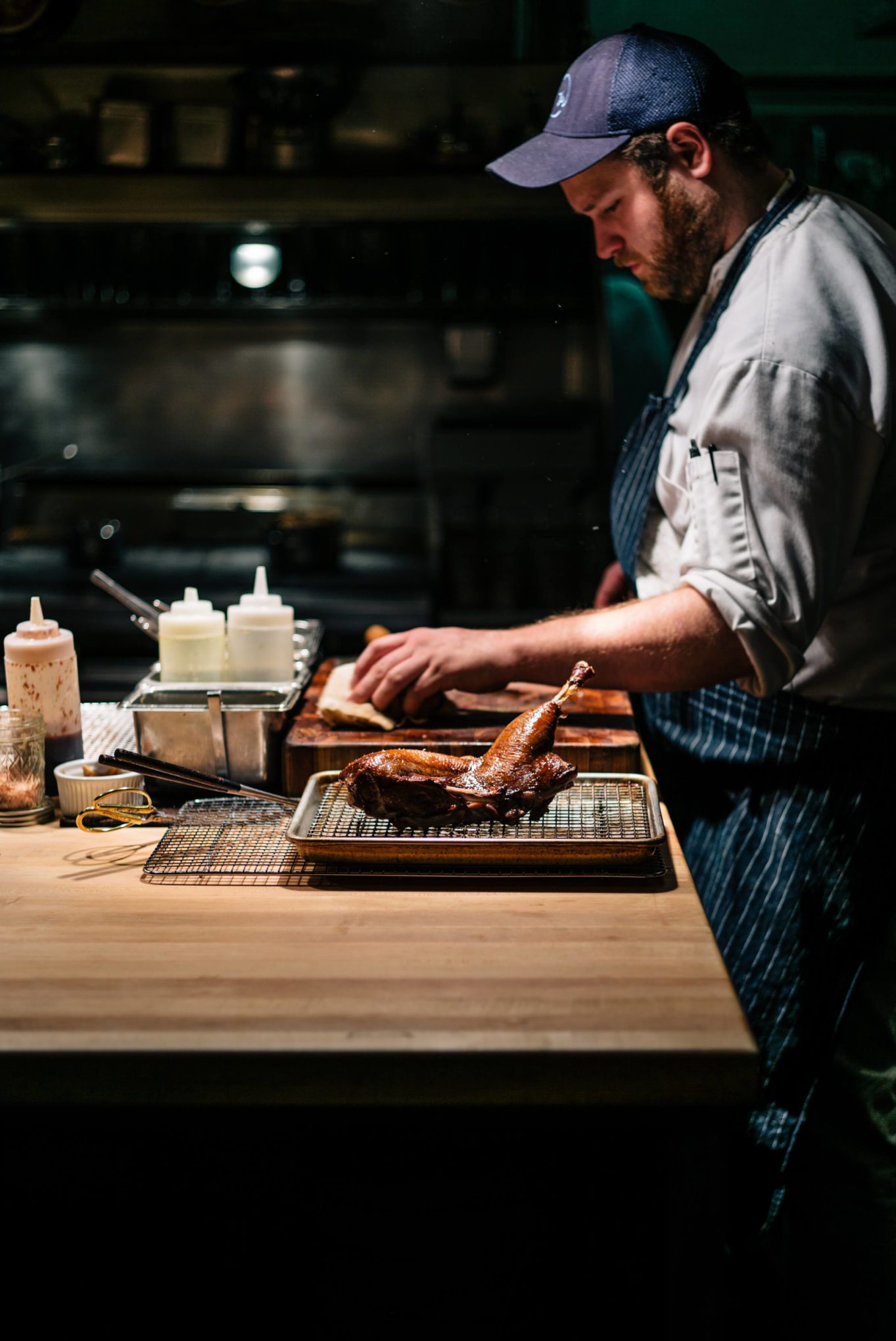 We finished off dinner with espresso and this chocolate pudding with Amaro. It was perfect! We can't wait to go back and try the buckwheat doughnuts with whiskey creme anglaise. Thanks to The Morris for such great hospitality!
The Morris
2501 Mariposa St, San Francisco, CA 94110