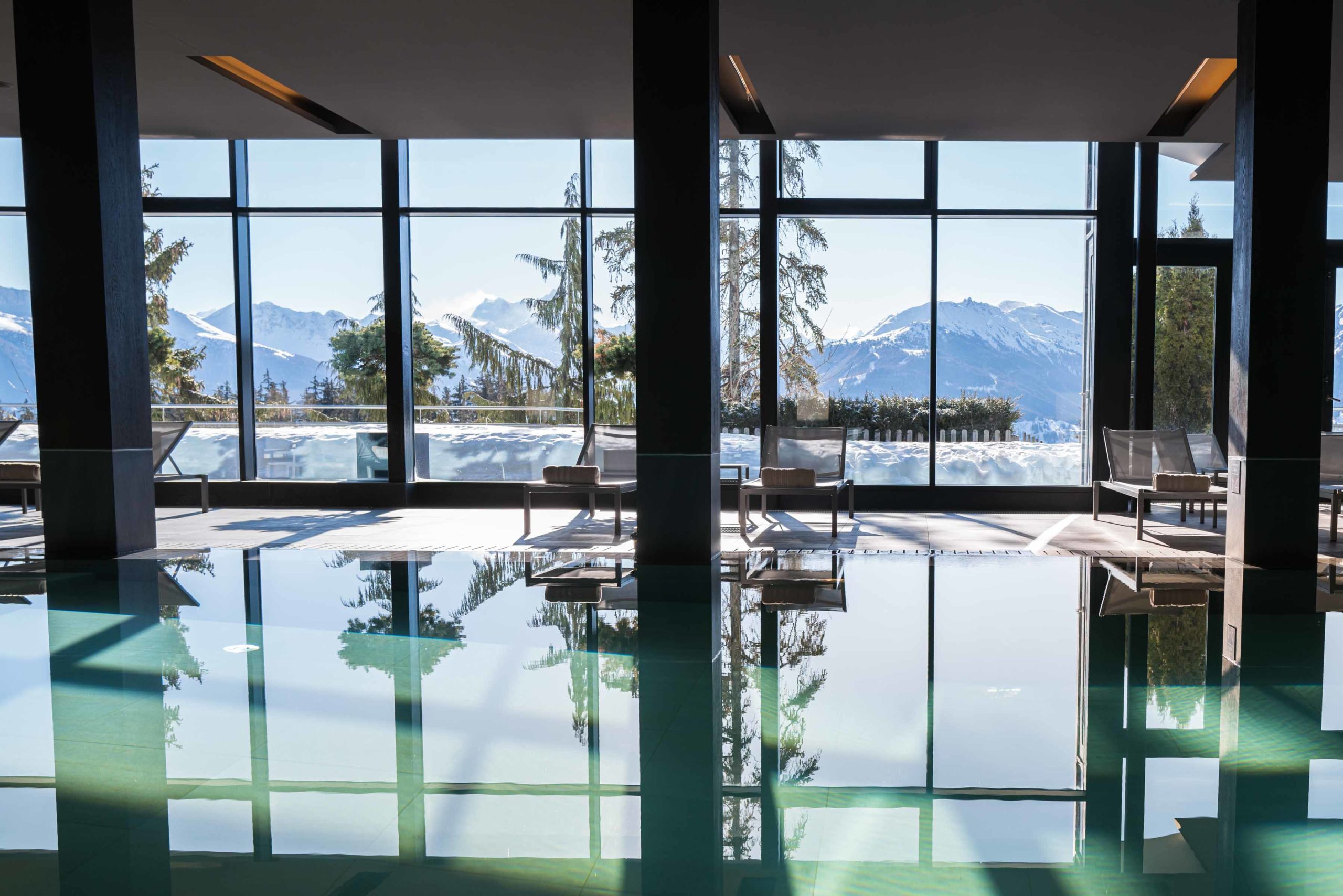 Crans Montana is located in the Valais, one of the top wine producing regions of Switzerland, but it was a quiet winter wonderland when we arrived in February. As we drove up the mountain, it reminded us of driving on the roads of snowy Tahoe in California. Big pines and lots of snow packed on the sides of the roads.
Crans Ambassador is a Small Luxury Hotel just on the edge of the town of Crans Montana. A short walk from the hotel will bring you directly to the ski lifts — if you're here to ski.
The rooms are cozy and modern with spectacular views of the mountains. Our room was a suite, which featured a deep soaking tub that also looked out over the Alps. The hotel has a Nescens spa offering an array of Swiss-designed treatments as well as relaxing saunas and hammam. You must be 16 or older to enjoy the spa, however the pool does allow children with the exception of 5-8 PM. If you're here to relax without children, the pool may not be the spot for you, and we would suggest making treatment appointments during the day and saving the pool for adult hours.
We headed to lunch when we arrived. The bar restaurant offers food and cocktails until 11pm. With views of the snowy mountains and a central cozy fire to sit by, you're tempted to stay all afternoon. The cocktails here are well balanced, and with a variety of whiskey, gin, and even sake-based drinks, we were impressed with the bar menu.
If you're looking for a traditional Swiss meal, book a table at Le Carnotzet for fondue, raclette, and local cheese and charcuterie. If you choose to have raclette, you'll be able to get as many pulls from the bubbly hot cheese wheel as you want.
We adored La Terrasse Valaisanne by Fusalp, the outdoor bar with sheep skins draped over the chairs and chefs turning out hot fresh crepes and raclette before your eyes. Snag a spot next to one of the outdoor fires for the best cozy winter experience.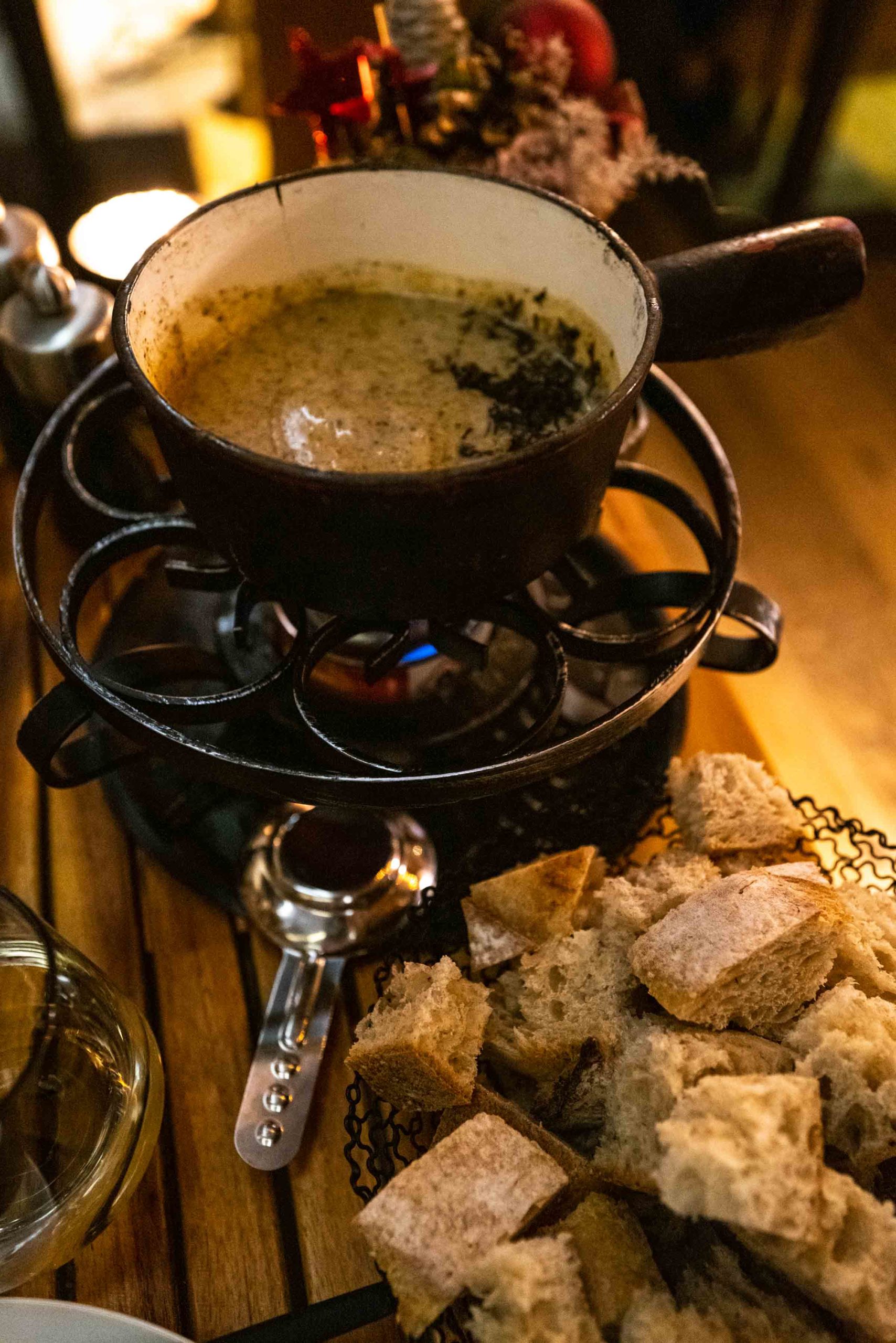 Downstairs, you'll enjoy breakfast each morning, but at night the space transforms into La Muna, a Peruvian Asian-inspired restaurant — the highlight of our trip. Our favorite dishes included the fresh ceviche like the suzuki ceviche with black truffle, soy, and lime.
Must try dishes that we would order again include the crispy shake (crispy rice squares topped with salmon tartare) and the popcorn shrimp (succulent pieces of shrimp that are lightly battered with a tempura and served with spicy mayonnaise). Don't miss the dessert here like the authentic mochi (easy to share) or the delicate yuzu tart.
Note: Crans Ambassador provided support for the reporting of this story.