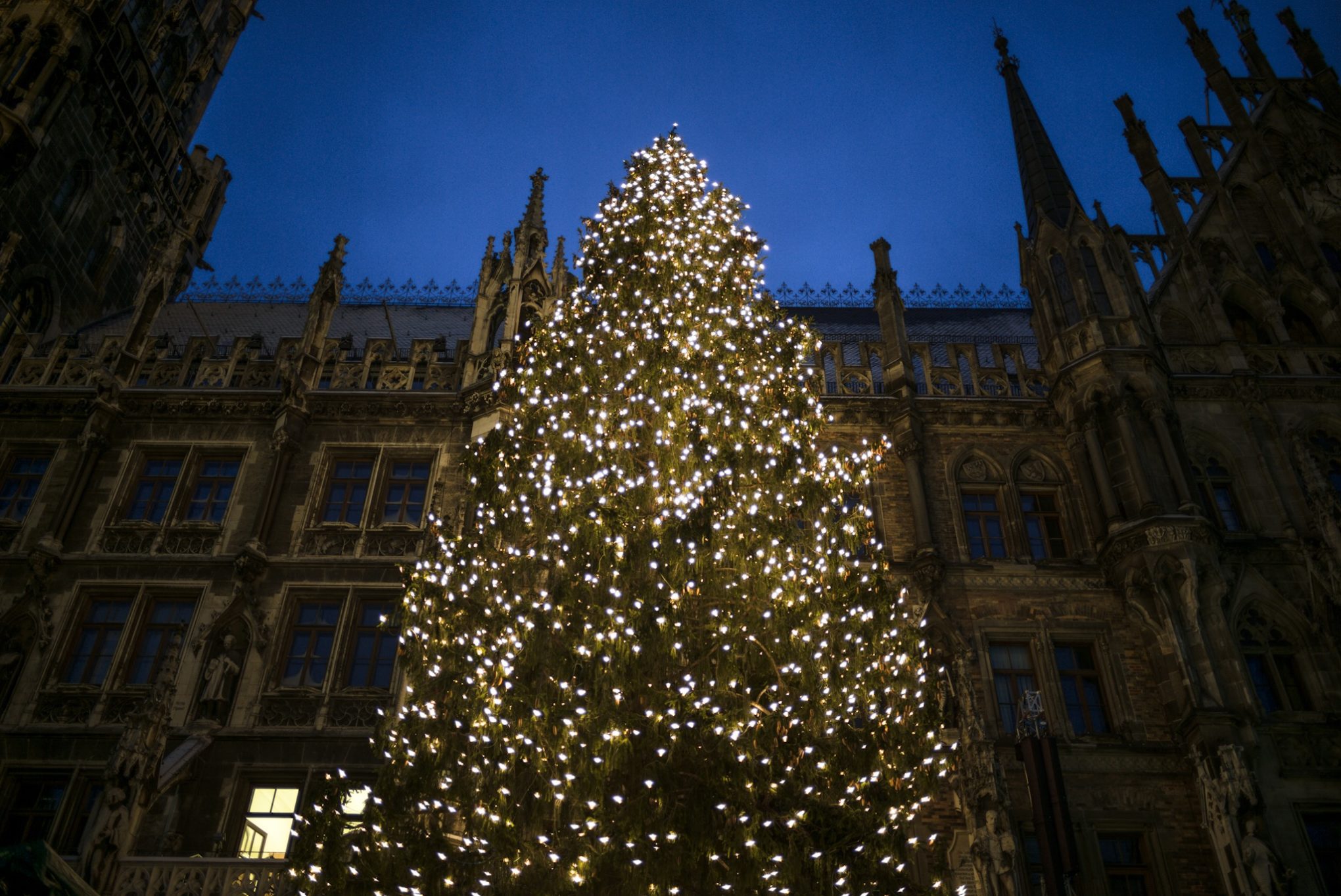 San Francisco doesn't do a good job of celebrating the holiday season, so this year we decided to experience the Christmas season in one of the most festive locations in the world – Germany. The country is famous for its magical Christmas markets.
Even though the Germans we met said the cities were busy with tourists, the German Christmas markets are full of locals. Most open at 10 AM (and start serving their famous Gluhwein then), and stay open until later in the evening, so you can basically eat breakfast, lunch, and dinner at the markets. You will of course find bratwurst or sausages served on rolls and topped with mustard (our favorite was venison and boar sausage topped with cranberry mustard), but there's also a wide variety of beverages and baked treats. There's a whole world of hot alcoholic beverages that the Germans are drinking – and you should too! A surprising favorite was a spritz made with hot white wine and Aperol. Or if you like eggnog, try it hot with rum.
In addition to German food and decorations, you'll also often find a variety of other European food and goods. Several of the cities have markets that are dedicated to other countries, so you may find Italian sausages and wines, Spanish tapas, or our new favorite baked good we tried —Trdelnik, which is a Czech pastry baked over a wood-fire rolled in sugar, almond, cinnamon, and vanilla.
We started our tour of Germany's Christmas markets in Munich. It's an easy location to fly in and out of, and there's a direct flight from San Francisco. This city is full of Christmas markets of all types, including the largest "crib" market in Germany, which sells nativity scenes. You can find everything to create the most elaborate nativity scene including miniature baskets, chickens, snakes, cooking pans, in addition to the all the traditional figures like the wisemen, sheep, and of course hundreds of baby Jesuses to choose from.
Don't miss breweries in between your Christmas market visits, like the historical (but touristy) Hofbrauhaus or Augustiner (our favorite — not touristy and the beer is still tapped from wooden barrels). Even the breweries are decked out with advent calendars, ribbons, ornaments, and bows.
Next, we took the train north to Nuremberg. Take a carriage ride around the old city from the Christmas market. Dozens of stalls offer gingerbread, and it's not like the gingerbread that you're used to in the United States, and you can't make it into a gingerbread house. It's a heavier cookie or bread made with ground nuts like almonds or hazelnuts. For a hot beverage try their, feuerzangenbowle, which is a mulled wine drink with rum that's lit on fire with sugar. We also heard there's a hot gin drink.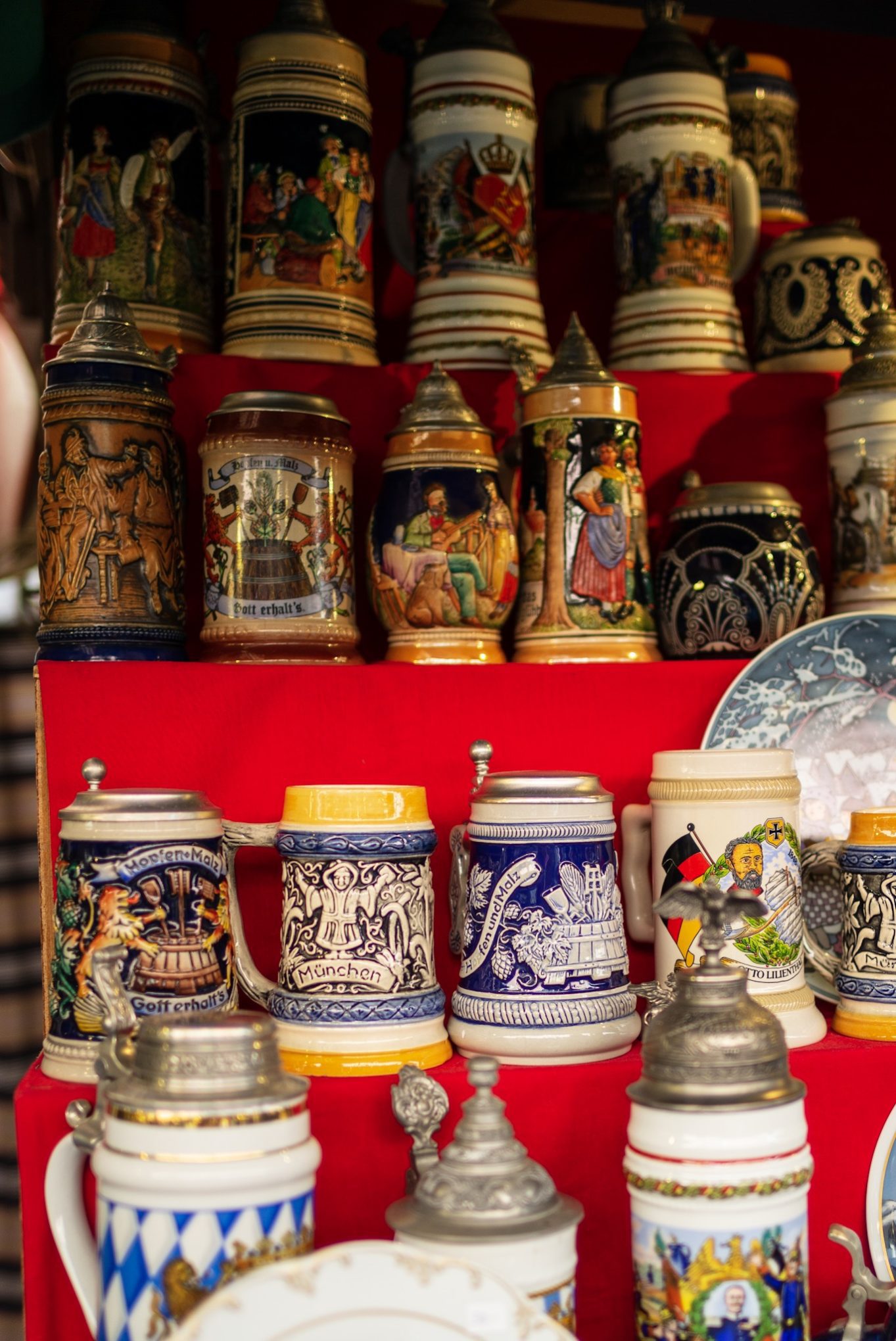 Our next stop was Leipzig, the city of music. Leipzig was historically a merchant city that was a crossroads of the trade routes of Europe. It's known for musicians like JS Bach, Felix Mendelssohn, and Robert Schumann. A live nativity scene with sheep is one of the highlights of their Christmas market, and we were especially impressed with their paper houses and intricate paper stars. You'll also find a variety of historic coffee houses around town, which are definitely worth checking out before or after the market.
Finally, we journeyed to Dresden, a beautiful Baroque city with one of the least touristy markets you'll find and Christmas stars are hanging everywhere. It's also the oldest Christmas market in Germany, famous for its stollen (of course you can also find everything described above here as well). In Dresden, you can ice-skate around a Christmas trees at Taschenbergpalais Kempinski however, it was rainy the entire time we were there, so we darted from stall to stall with our umbrellas instead. Be sure to look for the large windmill behind the Frauenkirche for some of the best hot drinks.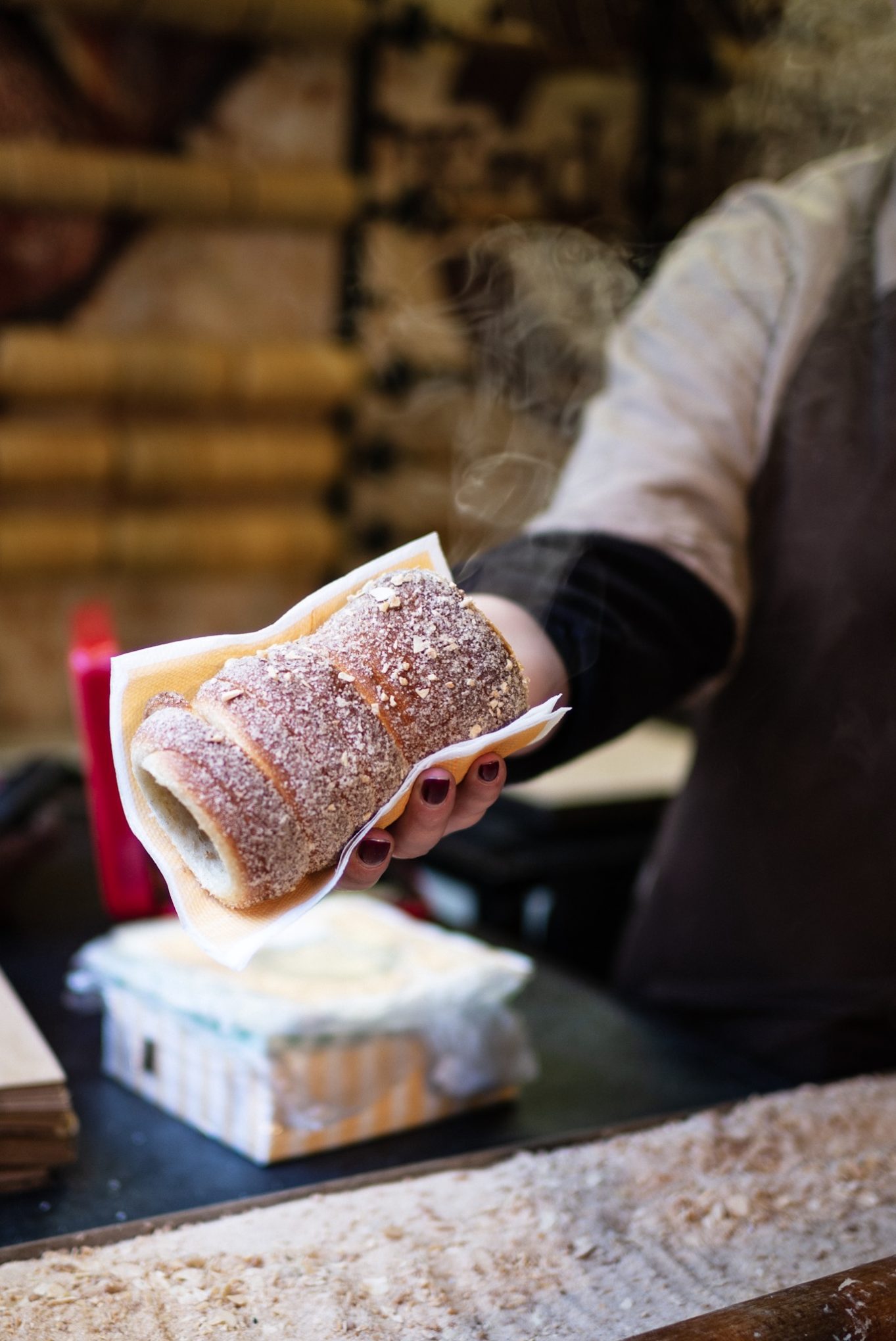 Germany at Christmas time can't help but get you in the holiday spirit. We had a variety of amazing traditional and modern food, but that's for another day — and we can't wait to share more about it with you soon!
Sponsored by Germany Tourism.