Known for its rich musical history, unique architecture, and famous coffee houses, Leipzig has both a traditional side and a modern hip side. We arrived expecting to mostly explore the Christmas markets and discovered a few surprises that were highlights of our time in Germany.
We both grew up playing classical music on the piano and cello, so we loved learning about the history of Leipzig. J.S. Bach was the choir director at St. Thomas Church for 27 years until his death. Martin Luther preached there in the 1500s and Mozart played the organ. The city was also home to Richard Wagner and Felix Mendelssohn. We were lucky enough to see a rehearsal of the famous St. Thomas boys choir and climb the church tower that houses the old church bells. It's unique to have bells here of this age because, during World War II, most of the bells were destroyed and melted down for the war effort.
Leipzig was a cultured city at a significant trade crossroads, and wealthy merchants would commission works from composers like Bach and Mendelssohn. They would play and compose at local cafes and coffee shops. Some of the town's most famous historic coffee shops that are still open today include Café Kandler, and don't miss the pastries at Kaffeehaus Riquet, a charming cafe right downtown.
Located in a renovated historic train station, Bayerischer Bahnhof Gasthaus & Gosebrauerei crafts Leipzig's signature Gose, a salty-sour beer. What we loved about this restaurant and brewery is that they actually brew in the middle of the dining room where guests can admire the giant copper tanks and enjoy a fresh beer with traditional German food.
Head to the hip area just west of downtown Leipzig near the Spinnerei, previously one of Germany's largest cotton mills. This up-and-coming neighborhood is now an epicenter for artists and new unique restaurants. You'll find lots of traditional German restaurants downtown, but this is where the locals eat.
We found some of the best Chinese food at Chinabrenner. The restaurant was packed with locals, which is always a good sign. The service is casual and family-style Sichuan cuisine; you mark your selections on the paper menu and the dishes arrive when they're ready. They had a great list of beers and natural wines, which helped make this one of our favorite dinners in Germany.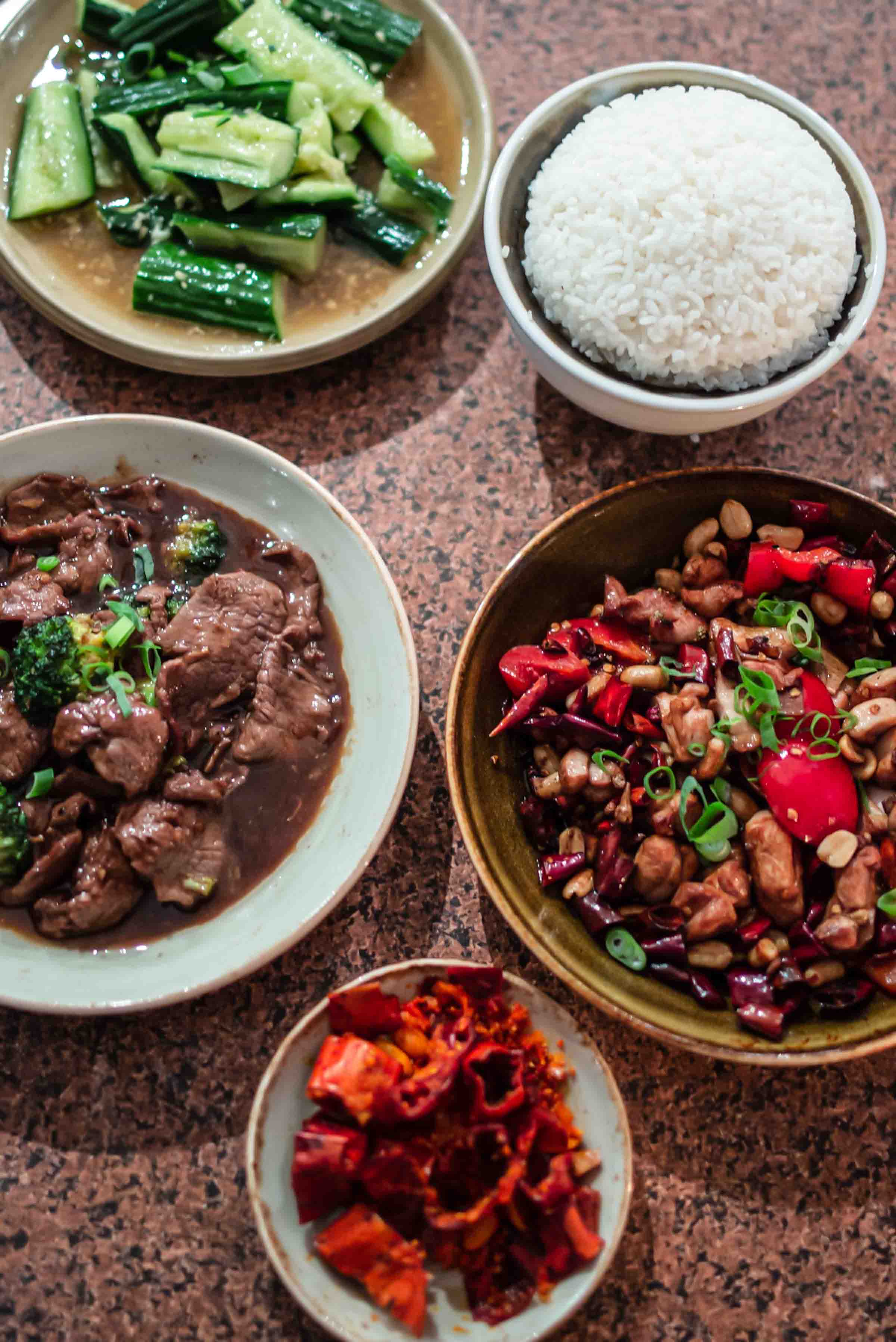 Sponsored by Travel Germany