One of our favorite events this summer was Round Pond Estate's Sunset Palm Dinner, which was the weekend of the summer solstice. What better way to celebrate the longest day of the year than with great wine, amazing food, and good company under the stars on a warm Napa night. We loved the photos so much, we had to share.
Before the dinner we had an exclusive tour of the McDonnell family's private estate, which is simply stunning. The actual Round Pond is a large pool on the grounds next to their home. We've always loved Round Pond's organic gardening. If you've ever been to one of their farm-to-table experiences, you've probably seen the garden next to the winery building. The private gardens are expansive and every green-thumb's dream. Dotted with sculptures and pottery brought back from extensive world travels, you could spend hours exploring. Don't even get us started on the pool!
We think the dinner photos speak for themselves, but to set the scene, the winery sets a huge table down their iconic palm-lined driveway for the event. A band played music while guests mingled with Rose before dinner, and the evening ended with fire dancers and a dessert buffet. One idea we got from the event that we'll definitely be implementing at home is to set out a platter of pates, spreads, salads, and bread so everyone can serve themselves family style before the main course comes out.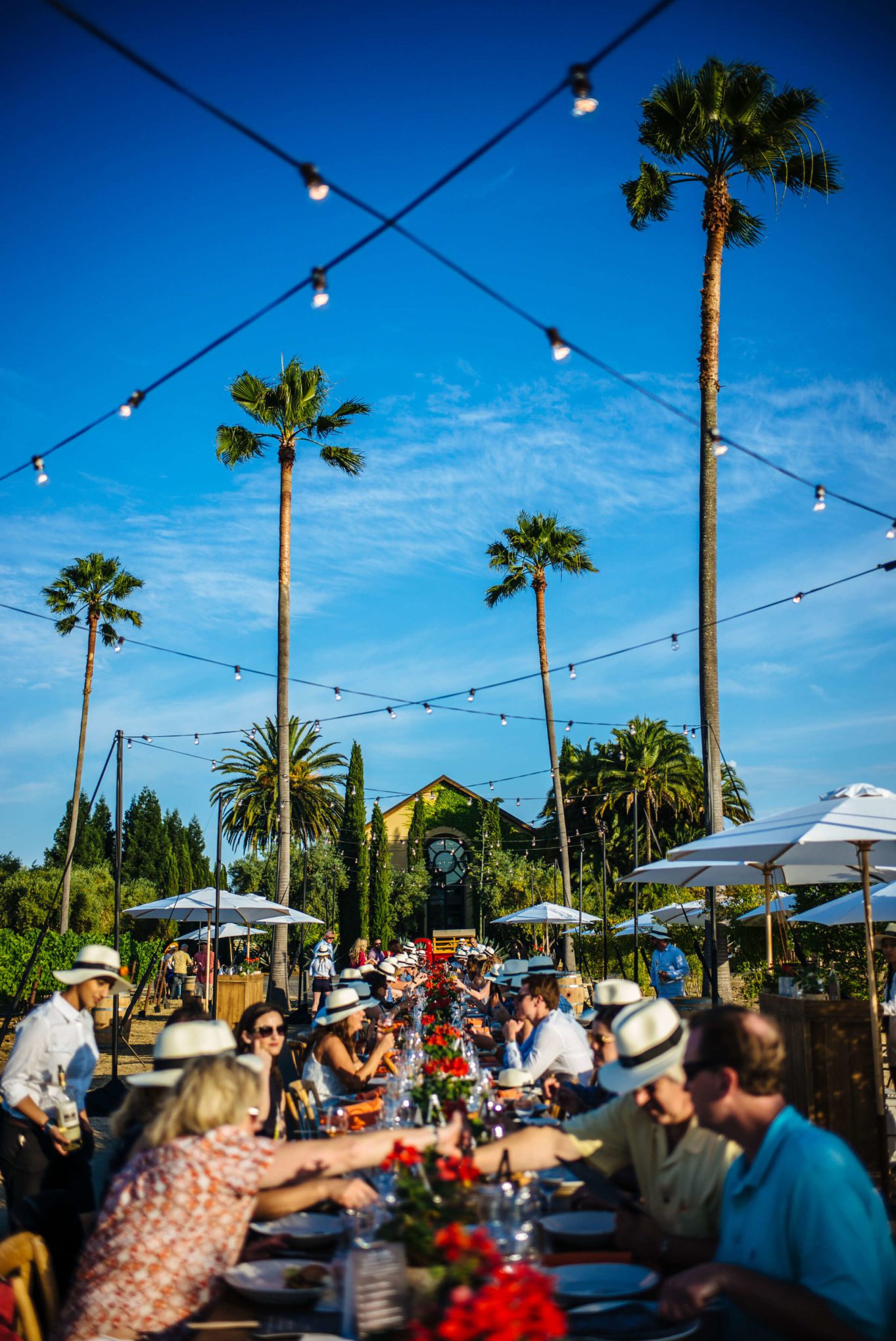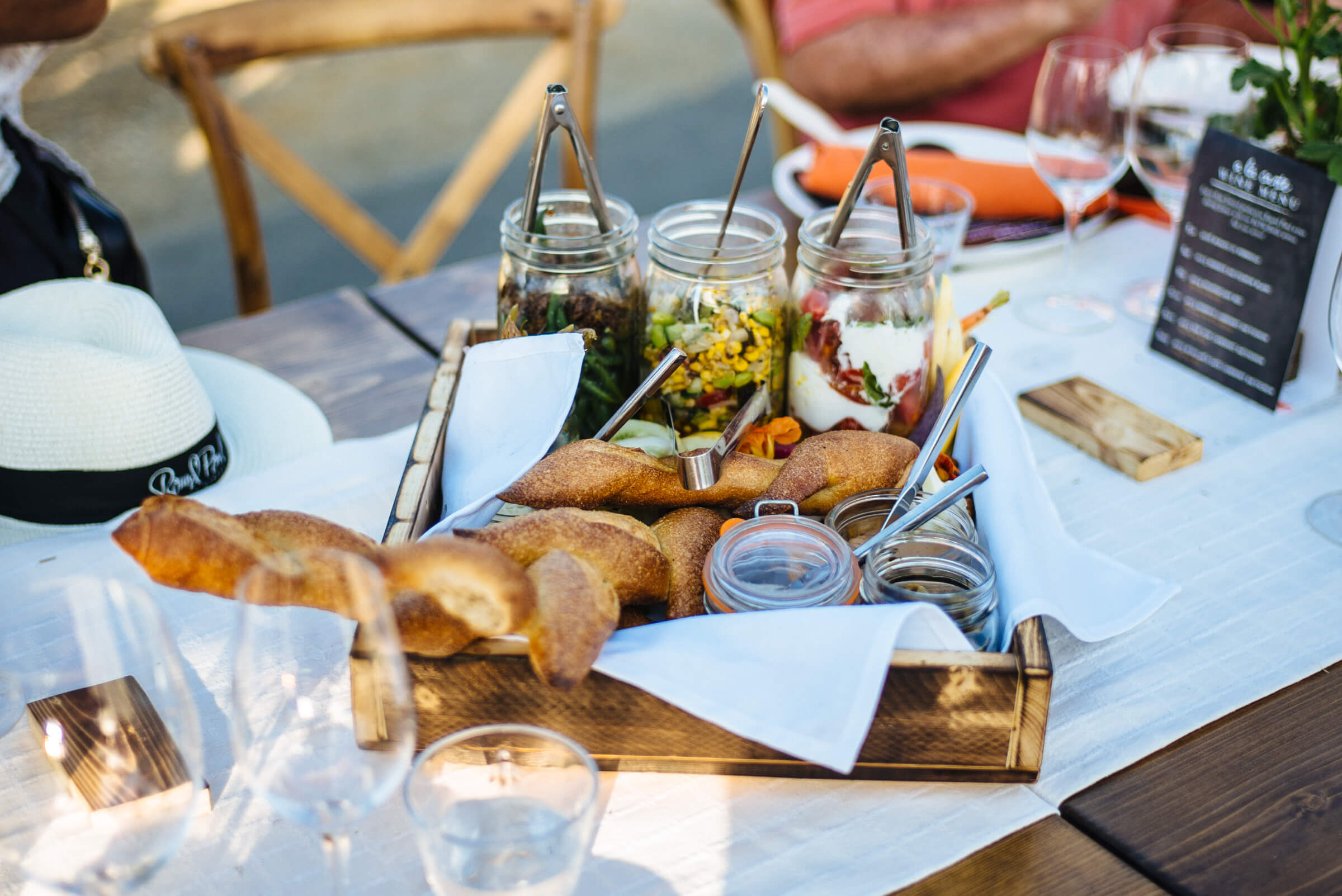 If you haven't been to Round Pond Estate, it's a must-visit in Napa. It's one of the top few wineries we recommend whenever we're asked. Check out our Insider's Guide to Napa for other Napa Valley recommendations. Subscribe to our email list here to be notified when tickets for next year's Sunset Palm Dinner are available.