4.1K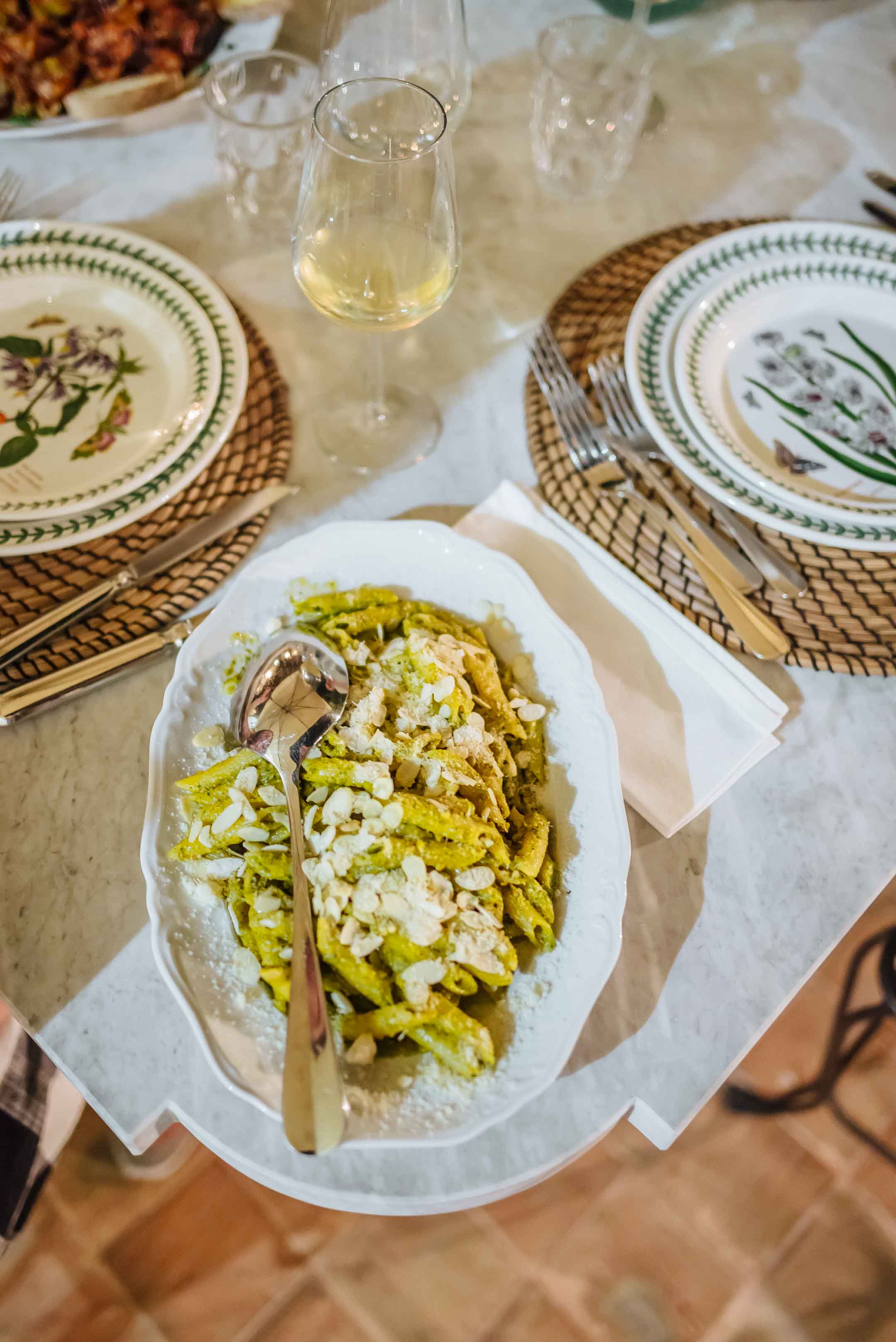 Sicily is the land of almonds and pistachios. You'll find them in orchards dotting the countryside, and in everything from gelato to granitas to pasta, and more. Pesto alla Trapanese is a traditional almond-based Sicilian pesto pasta recipe that we learned from Sicilians in Carruba. It's perfect for an easy, fresh dinner.
While in Sicily (see more from our visit here), we were excited to learn how to make traditional Sicilian dishes. The team at Don Venerando made us a traditional Sicilian meal for our last night on the island. One of our favorite dishes was the Pesto alla Trapanese, a pesto pasta recipe made with almonds. Pesto is traditionally made with pine nuts (or "pignoli"), but it can be made with other nuts like walnuts, and you can use arugula instead of basil.
This post is for paid subscribers.
Already a Premium Member? Login below.