Nothing says "fall" like apples and squash. We've been looking for as many ways as possible to use all the beautiful squash we've been finding at the farmer's market, so we've had to get creative. We were going through our cookbooks a few weeks ago and came across our Girl in the Kitchen book we hadn't read in a while. If you're not familiar, it's by Stephanie Izard, the chef behind some of our favorite Chicago restaurants: Girl and the Goat, Little Goat Diner, and the new Duck Duck Goat. We can't wait to go back when we're in Chicago next week.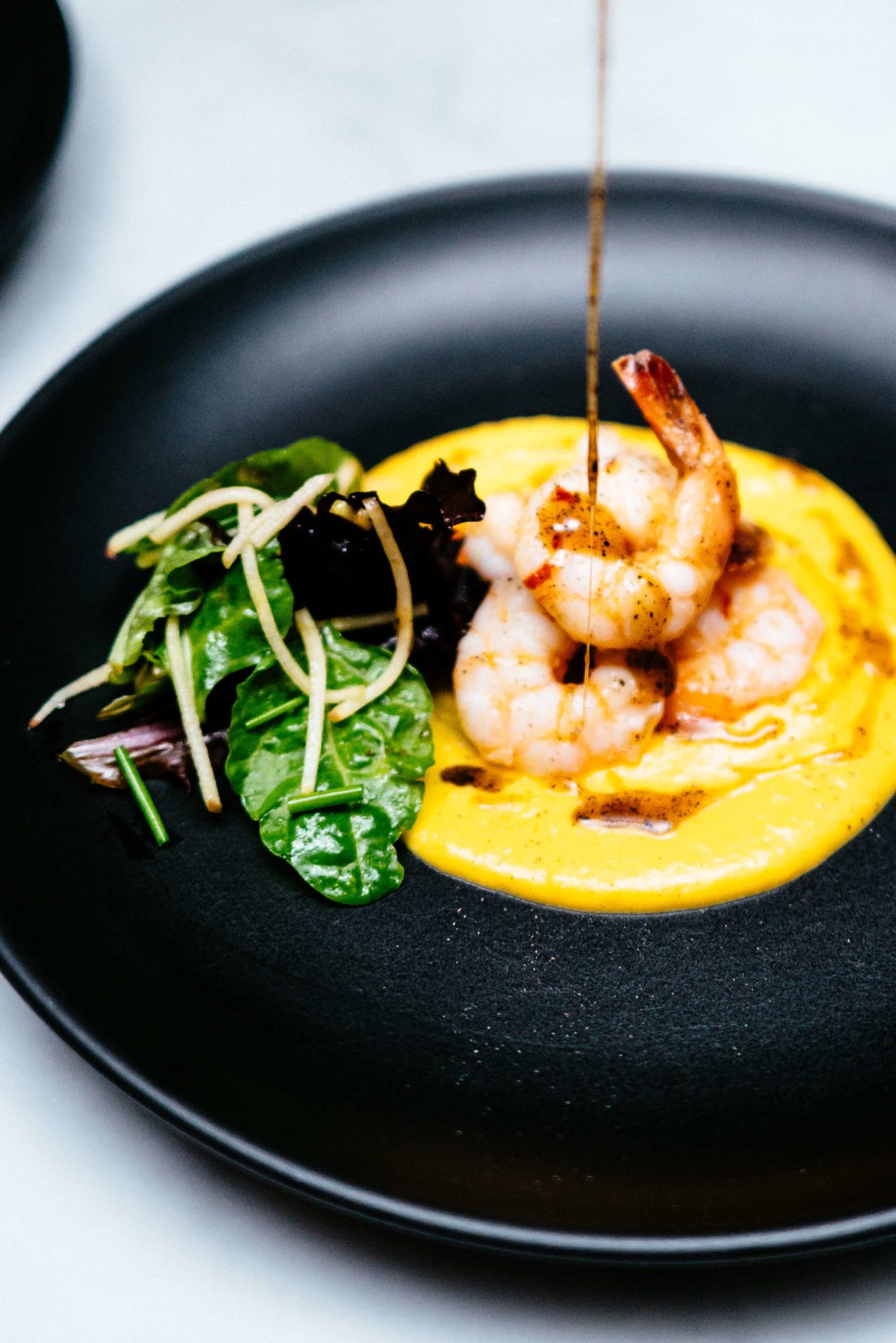 We love pretty much everything Stephanie Izard makes. She has an amazing talent for coming up with unexpected flavor combinations, especially Asian fusion. If you're looking for an interesting way to spice up your fall produce, her recipe for Sauteed Shrimp with Butternut Puree and Cider Gastrique is a great option.
This would be perfect for a fall dinner party, or a special date night! It sounds fancy, but if you follow the directions in the book, it's quite simple. Most of the components can be made ahead of time (the book even provides a plan of attack), so putting everything together at the end only takes a few minutes. Girl in the Kitchen is definetly a good tool to have in your kitchen!