One of the biggest benefits of living in the San Francisco Bay Area is the close proximity to some of the world's best wine country. We headed up for a day trip to Napa Valley a few weeks ago to enjoy a day of sunshine (and a break from San Francisco's infamous fog). We love every season in Napa Valley for different reasons. The Summer is beautiful with lush green leaves and gorgeous grape clusters beginning to take shape. We also love the energy of harvest season in the Fall and the mustard during the rainy season is stunning in the Winter and Spring.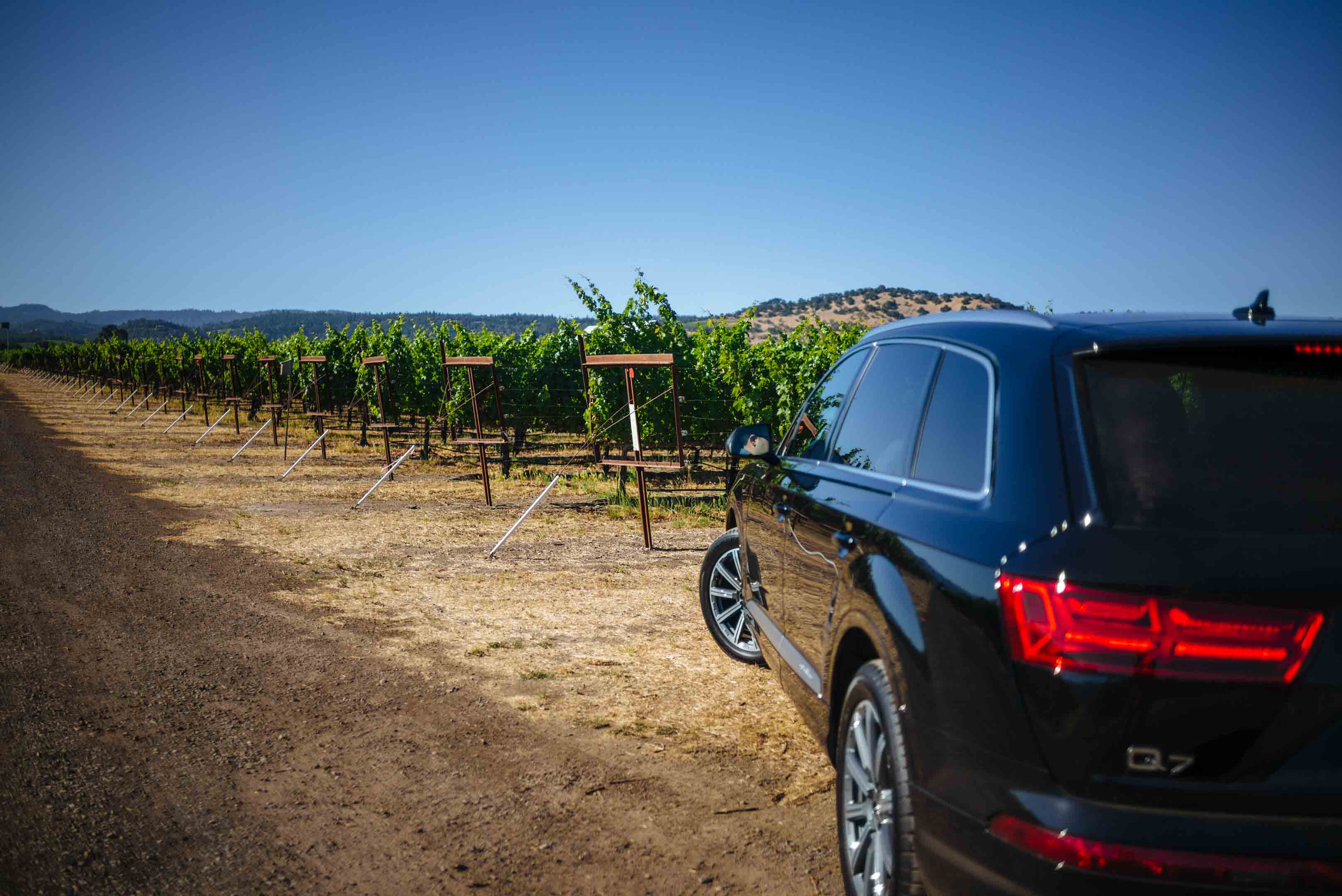 We took an Audi Q7 to Napa for the day. Since selling our car, one of the things we miss most is being able to take a quick road trip on a whim, and listening to music as we wind through the curves of the Silverado Trail.
We headed across the Golden Gate Bridge, through the hills, and into wine country. We picked up some of our favorite wine club shipments, stopped at the Sunshine market for local favorite produce and some selections from their incredible assortment of butter, and ended our day at a harvest dinner. There are so many fun events in Napa, it's easy to take for granted how close we are to the Valley. You can find a comprehensive list of Napa wineries here and nine things to do other than wine tasting here.
The Valley is back in business since the fires last year, and it's a wonderful time to visit Napa Valley. Whether you live in San Francisco or not, for your Napa Valley vacation, now you can reserve your Audi in San Francisco through Silvercar at Union Square or the SFO airport. Thank you to Audi on Demand for sponsoring this story.