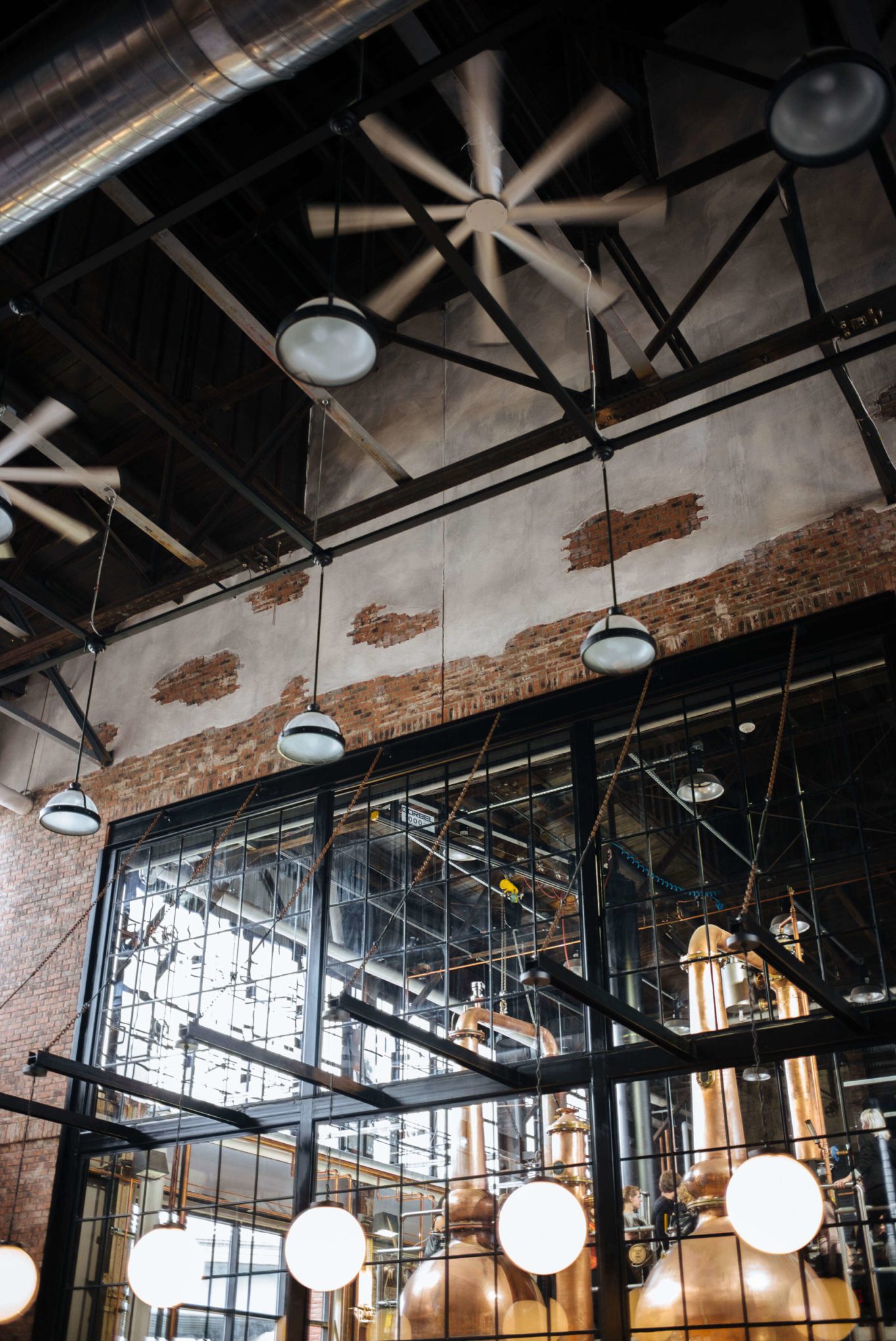 We first learned about Blue Coat gin a few years ago from a friend who went to college in Philadelphia. He made us a classic Vesper martini with their gin, and we were in love at first taste! Philadelphia Distilling has a huge new bar and production facility in Fishtown, so it was at the top  of our list of places to visit in Philadelphia.
Philadelphia Distilling was the first craft distillery to open in Pennsylvania since Prohibition. They carry a full line of spirits, including their flagship Blue Coat gin, a barrel aged gin, a lovely Absinthe, and several vodkas.  This assortment of spirits gives their bar managers a wide array of spirits to work with, and their menu of  craft cocktails is impressive. The space is amazing, located in a former 1800s metal factory.
Blue Coat gin has a refreshing, citrus-forward taste that we love, so we were excited to taste it in a few of their special cocktails. Head Bartender Canyon Shayer's creations didn't disappoint, and he was willing to share one of our favorites, this Apple Chai Gin and Tonic cocktail. It's perfect for a crisp fall drink.
We loved the industrial-chic vibe of the Philadelphia Distilling facility. It would be an amazing place to hang out on a weekend afternoon or bring coworkers for happy hour. We can't wait to stop back in next time we're in Philadelphia!
Thank you to Alaska Airlines for sponsoring this post.
SaveSave
SaveSave