Before moving to California from Chicago, we sat in the home of famous Napa winemaker Steve Matthiason, tasting wine, along with a lovely board of meats, cheese, and olives. Steve was in the kitchen getting ready to make his signature ragu (we distinctly remember him carefully placing a pig's trotter in a saucepan — the man knows his food), and when we asked Steve and his wife Jill, where we should go to eat, Steve immediately said we had to go to Diavola Pizzeria in Geyserville (Sonoma). It's pretty far north, but a couple years later we finally made the trek to this amazing gem just north of Healdsburg.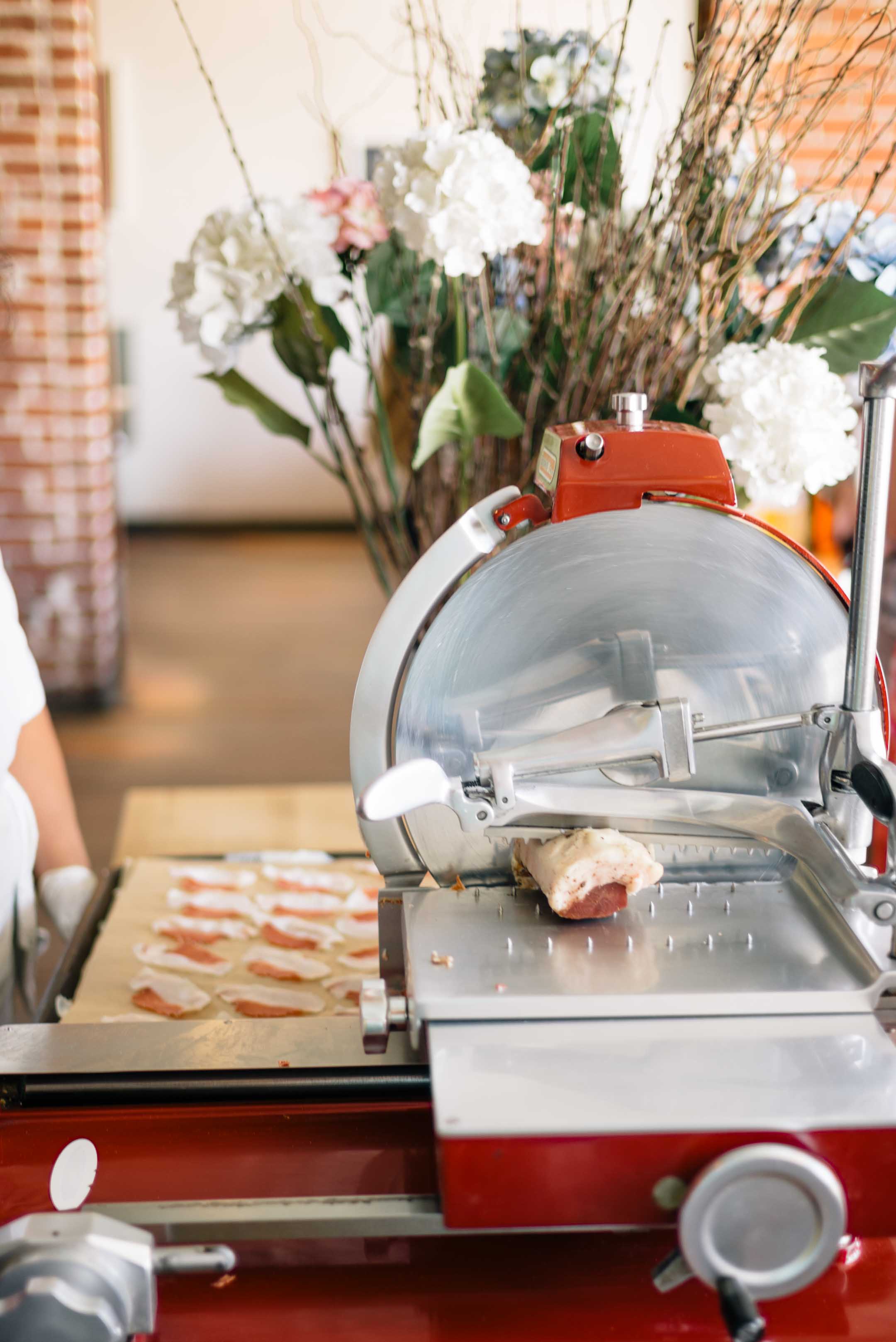 Pizza Diavola is a little, unassuming restaurant that serves carefully crafted pizza and Italian dishes in a historic building from the 1900s. The town itself has a bit of a wild-west vibe. We loved their wine list (Matthiason of course is on it), which is not over priced, and offers a fantastic list of wines by the glass. This place is the real deal. Go here and you'll be eating beside winemakers and vineyard managers. For lunch, we shared a salad and the Pizza Diavola with roasted red peppers, Provolone cheese, arugula, and spicy meatballs with pine nuts and raisins.
We've recently noticed several people questioning how last year's fires will affect the choices of tourists to visit this year. We really want to encourage you to continue visiting Northern California wine country. We visited the new Ashes & Diamonds winery Napa about a month after the fires and had the expectation that we would be surrounded by devastation. Even though so many people have lost their homes, as a tourist, you really won't notice much of a difference. Plus, when you visit you will help the economy, which is one of the best things you can do to support our beloved Sonoma and Napa wine country. Get our guide to Napa Valley wine tasting here.
Pizza Diavola is definitely a bit of a drive from the city, but if you're in Sonoma (especially Healdsburg), it's totally worth it.