Looking for a light meal? Stuffed peppers are super easy to make and you can stuff them with anything from sausage or ground beef to other vegetables.
We made these easy Italian stuffed peppers inspired by a bunch of recipes we found from Southern Italy. The common theme was breadcrumbs. First, we tested them with regular breadcrumbs, and now you don't have to. Don't use anything other than panko. For a gluten free option you could try rice. We tossed the breadcrumbs with a mixture of anchovies (our favorite are these from Spain), olives, and lots of fresh herbs and they were just amazing.
If you don't like anchovies, try subbing out more olives or a few ounces of crumbled Italian sausage.
For more flavor, we charred our peppers in a cast iron pan before filling them with the stuffing (just put them cut side down in the hot pan and leave them for a few minutes). We roasted the stuffed peppers in the oven until the stuffing was golden brown on top. To keep them from sitting in liquid we put a cooling rack in the pan. The result–a perfect lunch or light dinner with a glass of white wine!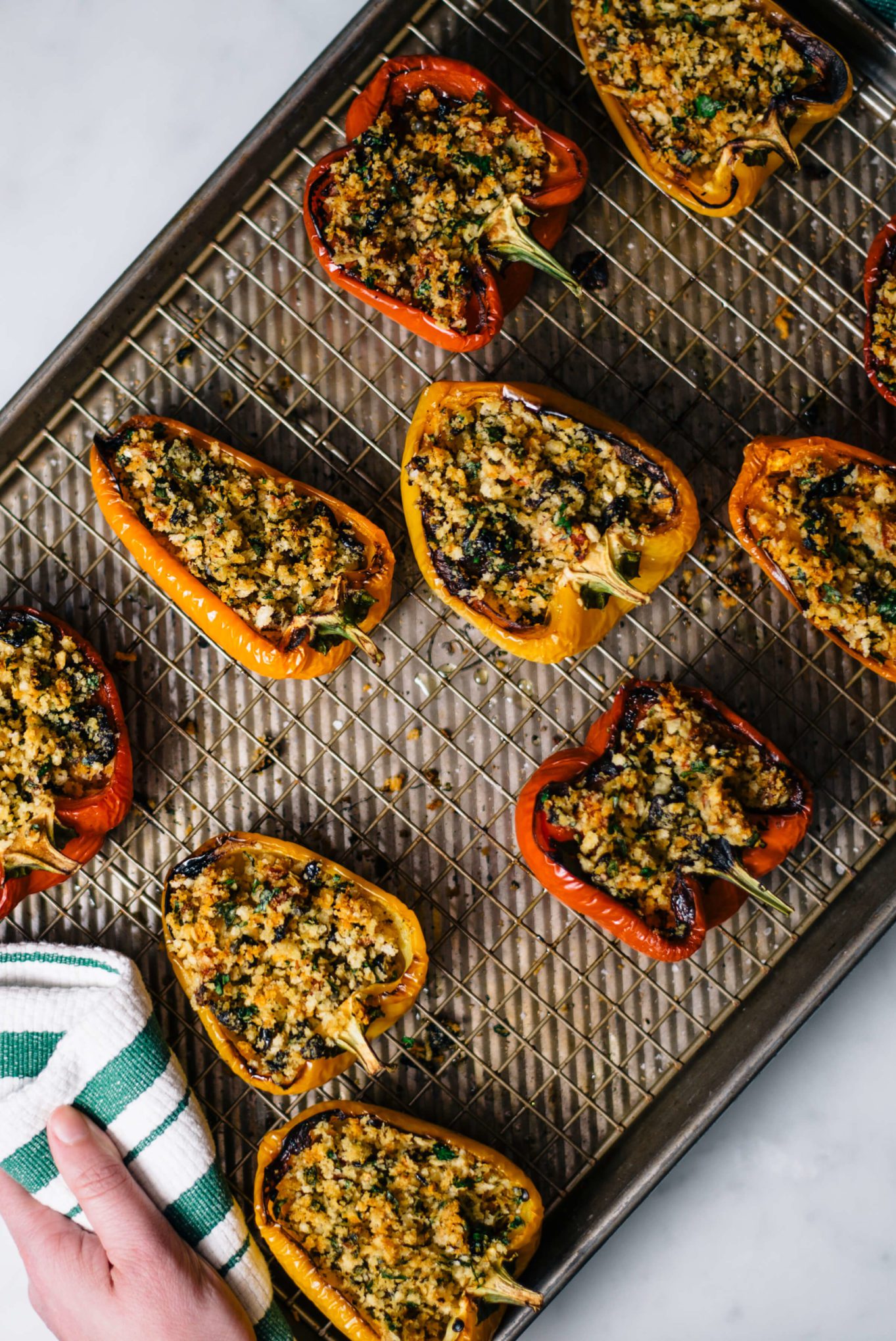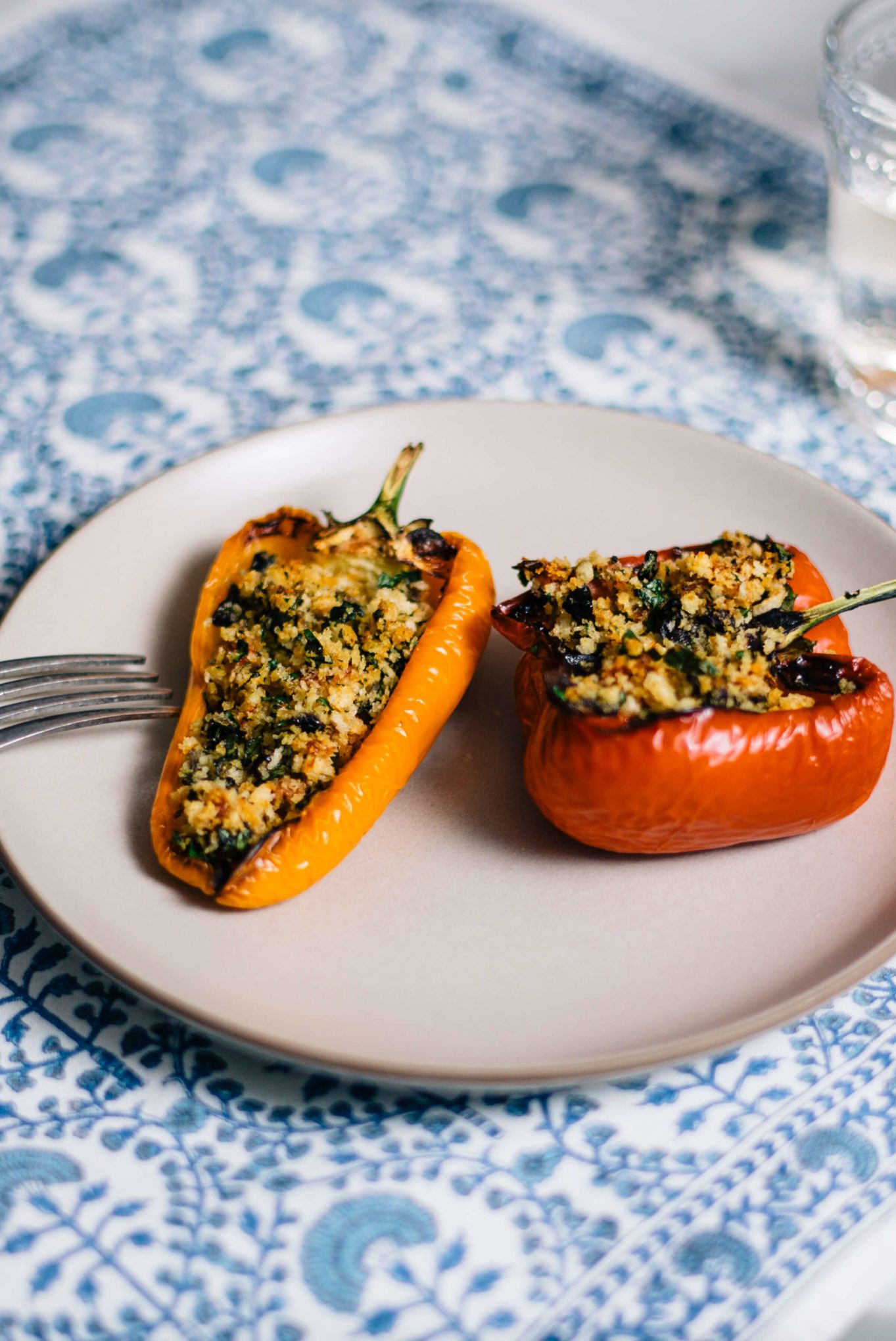 Here's how we made ours…
Easy Italian Stuffed Peppers
Print Recipe
Email Recipe
Instructions
Preheat oven to 350ºF.

Rinse the bell peppers and cut each pepper lengthwise through the center. Pull out the seeds and membranes with your hands (you may need to loosen the very top with a paring knife but try to keep the stems attached).

Optional: heat a dry cast iron skillet over medium heat (do not add oil). When the pan is hot, working in batches, place each pepper half, cut side down, into the skillet. Allow to remain undisturbed for few minutes, then check to see if the pepper is charred. When each pepper is lightly charred, remove to a sheet pan and sprinkle with a pinch of salt.

Combine all of the remaining ingredients in a large mixing bowl, tossing to combine. If the stuffing is dry, add some of the juice from the canned tomatoes, or drizzle with water. It should not be soggy, but it should be soft enough to hold its shape without crumbling all over if you lift a spoonful out of the bowl.

Taste the stuffing for seasoning, and feel free to add additional olives, capers, or anchovies to your preference. Since all of these ingredients are salty and you've already lightly salted the peppers, you may not need to add additional salt.

Spoon enough stuffing into each pepper to fill it, with some mounding over the top. Drizzle the stuffed peppers with olive oil, then place in the hot oven. Bake for 25-35 minutes, or until the stuffing begins to get crumbly and lightly browned on top.

Serve hot or at room temperature.