Happy New Year! 2015 was a huge year for us. We moved to San Francisco, got to know the city, and met lots of new friends. We're excited to see what 2016 brings! We finished out this past year with a bang. We decided to throw a joint New Year's Eve party with our group of close friends. 
The party planning began with the idea to make a croquembouche with sparklers. The evening started with a fabulous cocktail, a take on the billionaire cocktail made with homemade grenadine. Get the recipe here.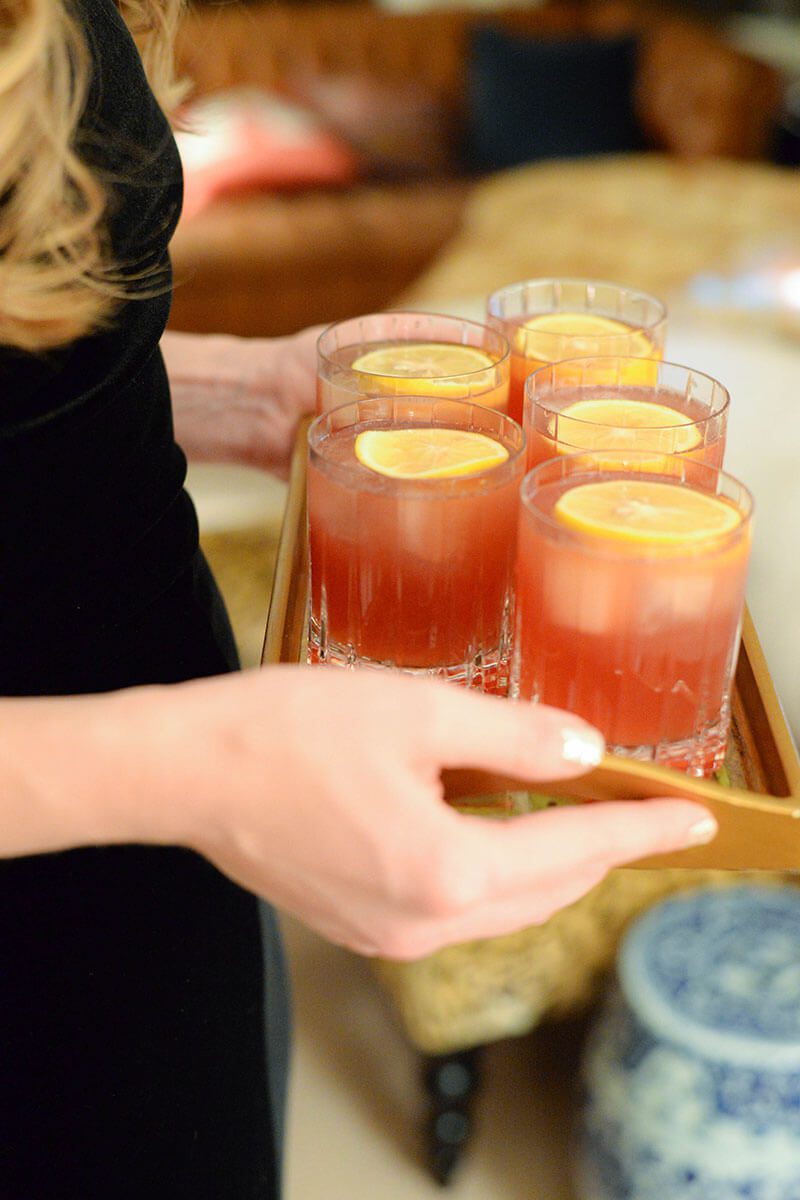 This was followed by Veuve Clicquot Champagne, with an array of cheeses, spreads, and Browne Trading's California sturgeon caviar provided by Water2Tabl, served the caviar with potato chips and crème fraîche — a fabulous combination. Our seated meal began with a chilled pea soup topped with crab and salad. This was followed by lobster "on the half shell," sliced beef tenderloin from Olivier's Butchery, potatoes, and homemade bread.
We passed amazing bottles around the table, including 2007 Inglenook Cask, a magnum of 2009 Corison Cabernet, and Veuve Clicquot Champagne. See more photos and get the recipes here and here.
The evening's pièce de résistance was the croquembouche! It was a show stopper. It not only looked good, it tasted amazing. See more photos and get the recipe in this post. We had 10 people and ate almost the entire thing! A wonderful evening . What more could we ask for? 
SaveSave
SaveSave