Reading Terminal Market is one of the oldest public markets in the United States, housed in a landmark building in Downtown Philadelphia. No trip to Philadelphia would be complete without a stop at this iconic destination. This places is as popular with locals as it is with tourists, so make sure to try to get there early to avoid the crowds.
There is something for everyone at Reading Terminal Market. You can find everything from produce and fresh seafood to Italian pastries and pretzels. Note that all Pennsylvania Dutch vendors are closed on Sunday.  We went on Sunday and missed out on the highly recommended Miller's Twist, where you can get fresh soft Amish-style pretzels and ice cream.
Dinics was recommended to us as one of the places you have to stop for one of the best sandwiches in town. Their roasted pork and roasted beef sandwiches are mouthwatering! We tried the roasted pork with broccoli rabe, and the roasted beef with peppers. There's lots of seating around the market, so don't feel the need to stand in line for a spot at Dinics' counter. Just order to-go and make sure you grab a lot of napkins.
Termini Brothers is where to go for Italian pastries, cookies, and cakes. Be sure to try a fresh cannoli, filled to order. Piles of cannoli shells are stacked high ready to go, and a member of the Termini Brothers team uses one of the two giant pastry bags hanging from the ceiling to pipe in fresh cannoli filling.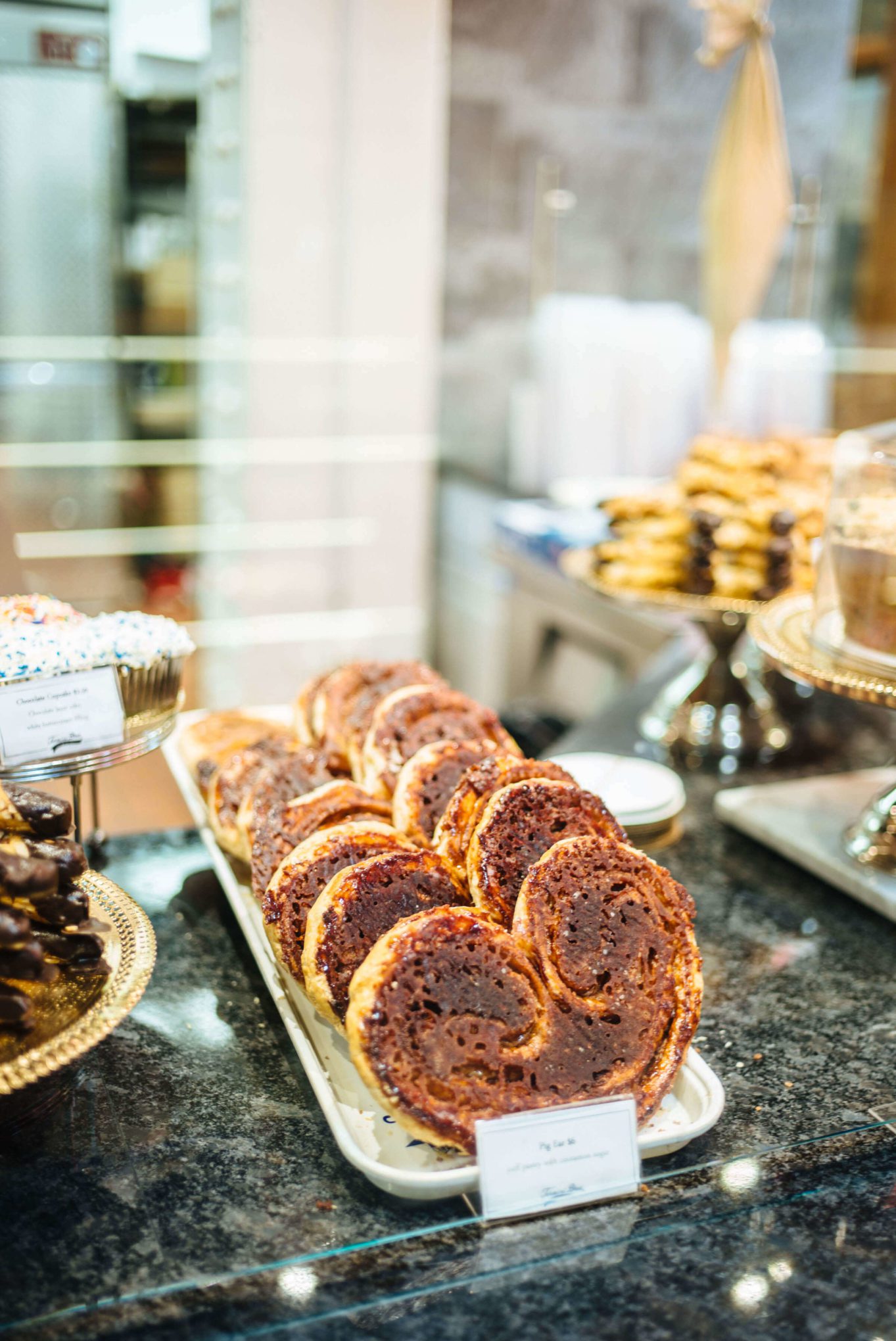 Make sure to eat your cannoli on the spot so it doesn't have time to get soggy. There's also a wide array of Italian cookies and cakes. If you're ever looking for an Italian Rum Cake that you'd typically find in Boston, they make a version of it here and it's delicious!
Thank you to Alaska Airlines for sponsoring this post.
SaveSave
SaveSave