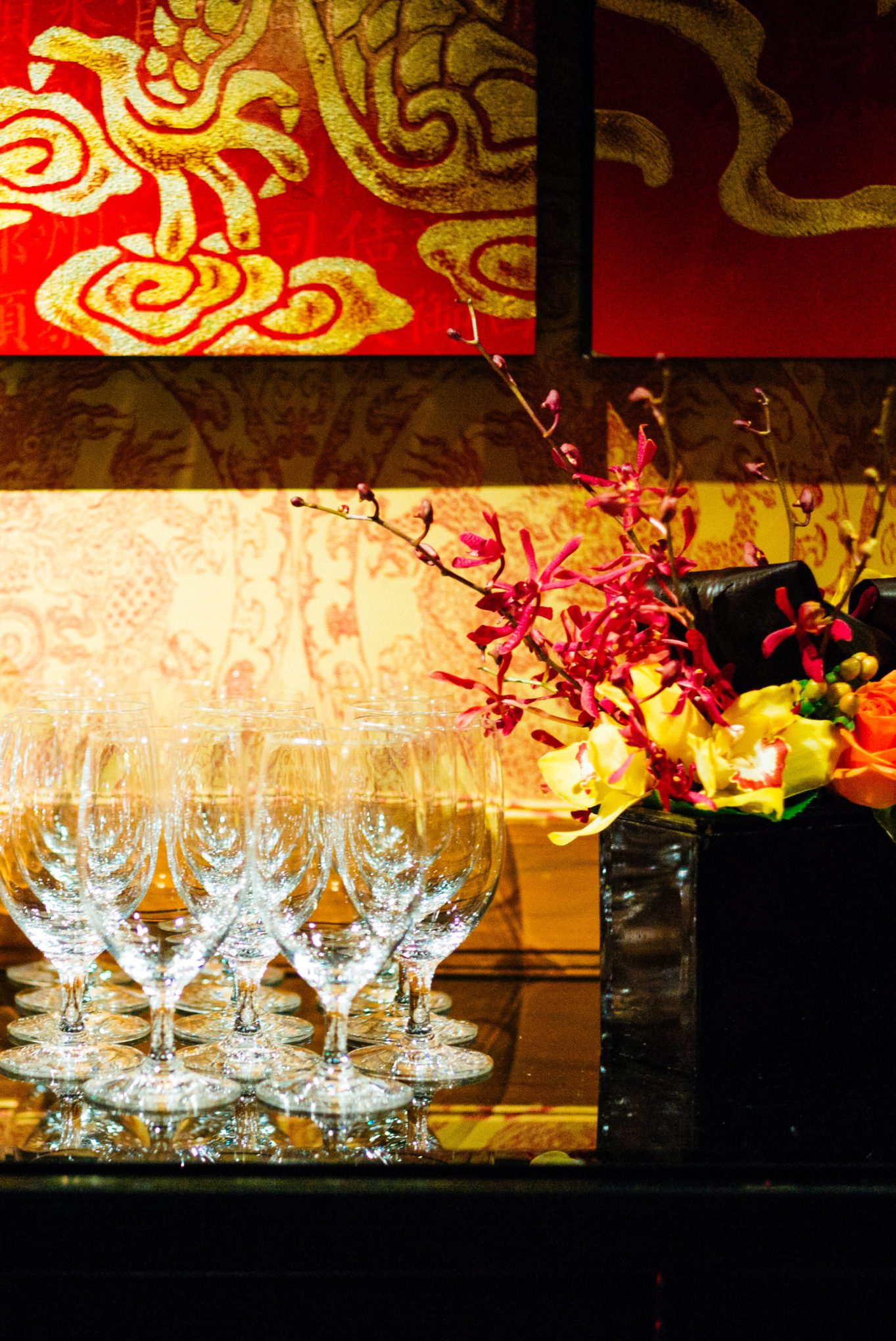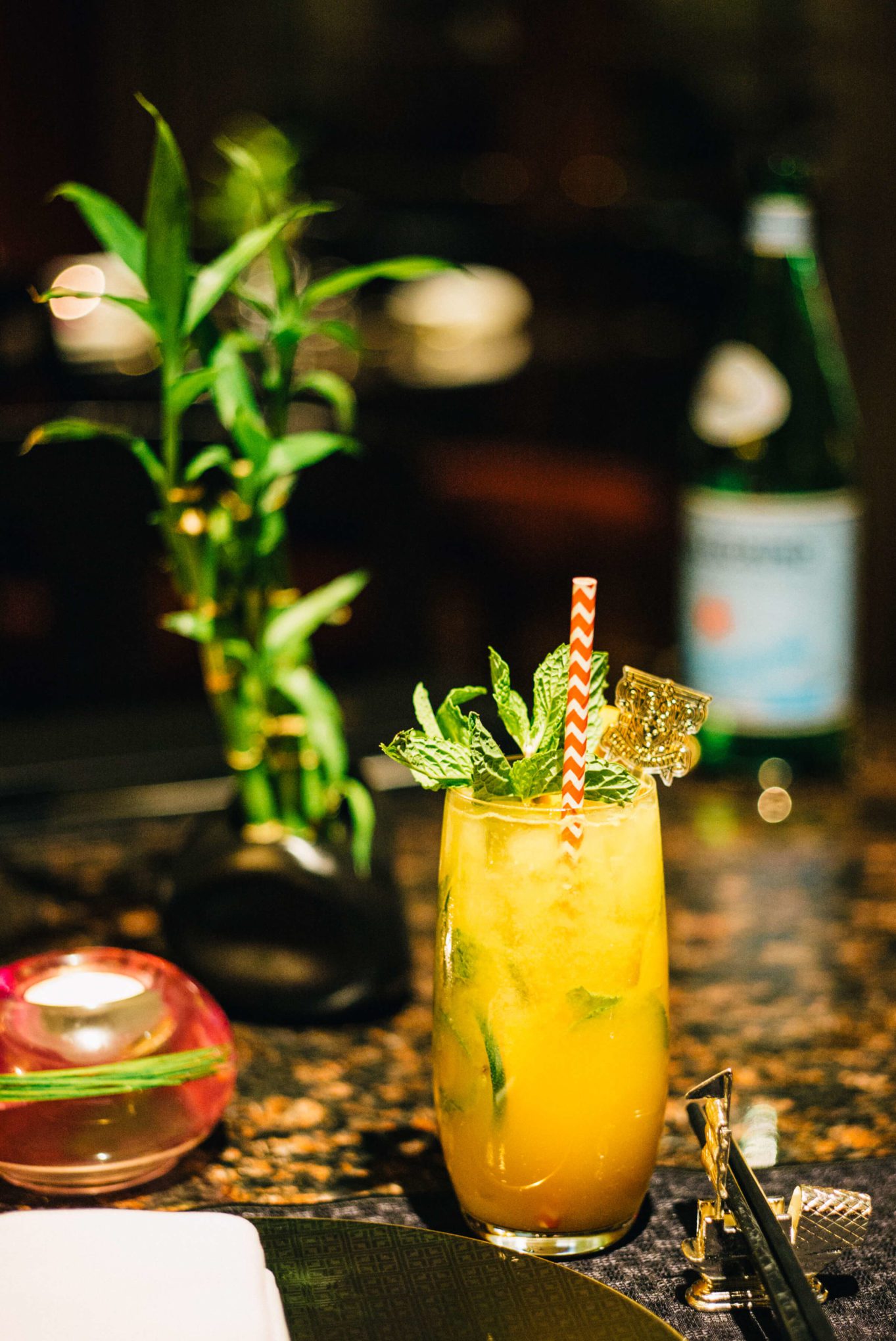 Our first stop in Chicago was the Shanghai Terrace at The Peninsula Hotel. When we lived in Chicago, this was a favorite spot to stop in for lunch or cocktails on a nice day. They have a beautifully landscaped outdoor terrace above Michigan Avenue, which is perfect for a break from shopping and exploring the city. One of our favorite things about the Shanghai Terrace is that it's not at street level, so it feels like an escape from the busy city. Enter on Superior Street and take the elevator to the lobby level.  The Shanghai Terrace serves Cantonese fine dining dishes in an elegant supper club setting just off Michigan Avenue.
The dim sum is a great afternoon snack for a quick break from shopping, and the perfect starter for dinner. The chef knew we were taking pictures, so he sent out a beautiful presentation of dim sum featuring one of everything on the menu. Having the opportunity to sample everything on the dim sum menu was a great experience because we tried  things we never would have picked off the menu if it were up to us, but we learned you can't go wrong with any of them.
We love seafood, so everything on the fish and shellfish menu looked amazing. The spicy sweet chili prawns are like candy (and huge!) and the braised Maine lobster served in its shell was perfect (the preparation recently changed to include black bean sauce, fried quail eggs, spinach, and glass noodles). We loved it. We were surprised by how much we liked the hibiscus filled steamed tofu, which is served on small tasting spoons.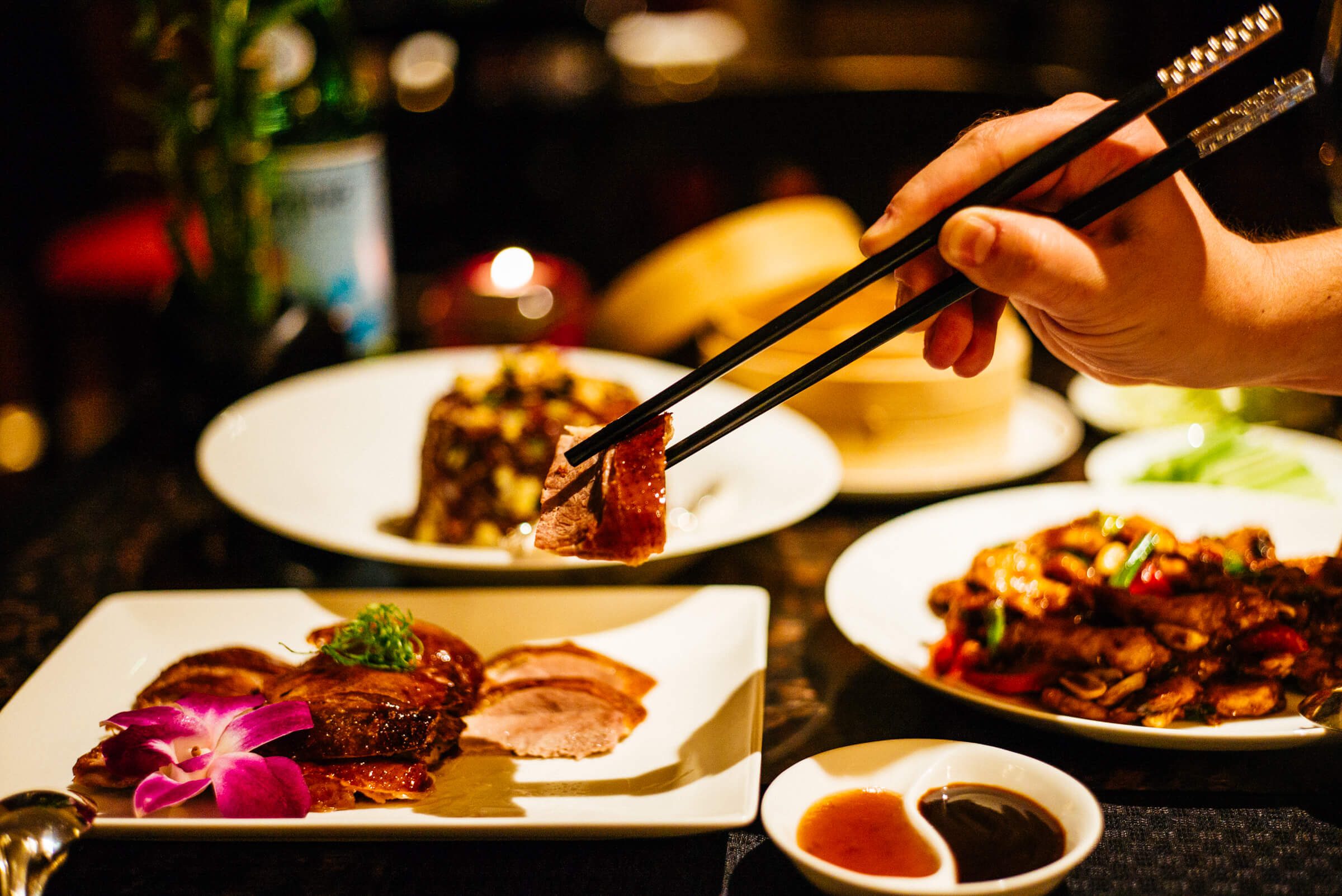 We tried a few of our favorite meat-based dishes as well. The Kung Pao chicken has always been our top pick, and it was amazing as always. We also tried the Peking Duck, something that Sarah last had during a trip to in Beijing, China. The Peking duck comes with Mandarin pancakes, cucumber, scallions, hoisin and plum sauces. It paired especially well with a side of happy red rice.
We couldn't handle one more bite of food, but our server insisted we at least taste the desserts. Our favorite was the chrysanthemum pavlova with strawberry ice cream.
We've always loved the cocktails at Shanghai Terrace, and we sampled several, including the Ning Sling, Dragon's Gate (made with St. George Spiced Pear, ginger liqueur, and sparkling wine), Velvet Sake, and two dessert cocktails. We were fortunate enough to end the evening with a behind-the-bar tutorial on how to make the Golden Dragon and Velvet Sake. Stay tuned for more on the cocktails.
Thank you to The Peninsula Hotel Chicago and the Shanghai Terrace for hosting us.