With the holidays, there are so many parties on the calendar. We're always looking for elegant and simple appetizers for parties. This one is perfect for New Year's Eve, especially if you're tired of cooking like we are. We love fish, so when we found this recipe for smoked salmon rolls in one of our favorite books, we wanted to share it with you. Plus, it's a great option for friends who are gluten-free.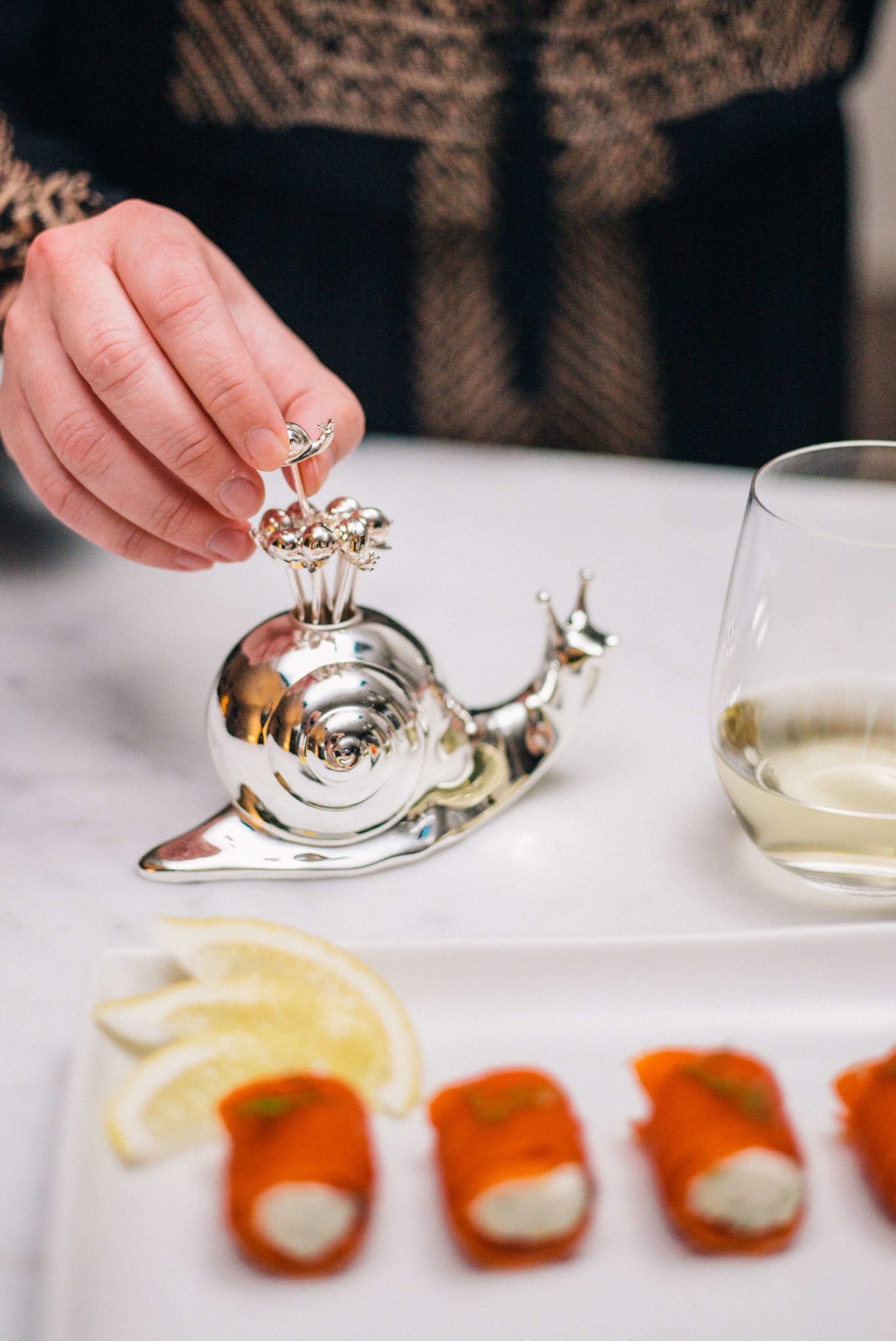 Simply make the cheese filling and roll inside of thin slices of smoked salmon. We served them with a crisp white wine and offered cocktail picks. We fell in love with these snail picks. They are one of our favorite new things (and would make a great gift). Other ones we love include these, these, and these.

Smoked Salmon and Ricotta Rolls
Author:
The Taste Edit, adapted from Polpo: A Venetian Cookbook (of sorts)
Ingredients
16 2-inch wide pieces of smoked salmon
300 g ricotta
1 lemon
salt
pepper
several sprigs of dill chopped, plus more for garnish
Instructions
Combine the ricotta, dill (to taste), and lemon zest and juice. Add salt and pepper to taste.
Lay out each piece of smoked salmon on a cutting board. Add a spoonful of the mixture into each piece of smoked salmon and roll. Place the seam of each roll on the bottom. Garnish each piece with dill on top.
Serve with cocktail picks.