As most of you are very aware, we had a Pineapple Express hit this week. That means a lot of rain and wind, so we decided to stay in last weekend focus on cooking and organization projects around the house. Before the storm hit on Friday, we picked up some supplies for the weekend. We've been craving Clayton's quick panang curry (get recipe here), so we picked up the ingredients for that, as well as a perfect pairing: Trumer Pils. We've always been big fans of this light, crisp pilsner brewed right across the Bay in Berkeley.
We have great news for urban trekkers and outdoor enthusiasts alike: Trumer Pils now comes in lightweight cans! The cans are perfect for picnicking, barbeques, outdoor concerts, boats…basically anywhere that size and weight are a consideration. They sure make dragging groceries up steep San Francisco hills easier, and the cans break down, unlike bottles, saving room in your recycling bin. The beer tastes exactly like it does in the bottle.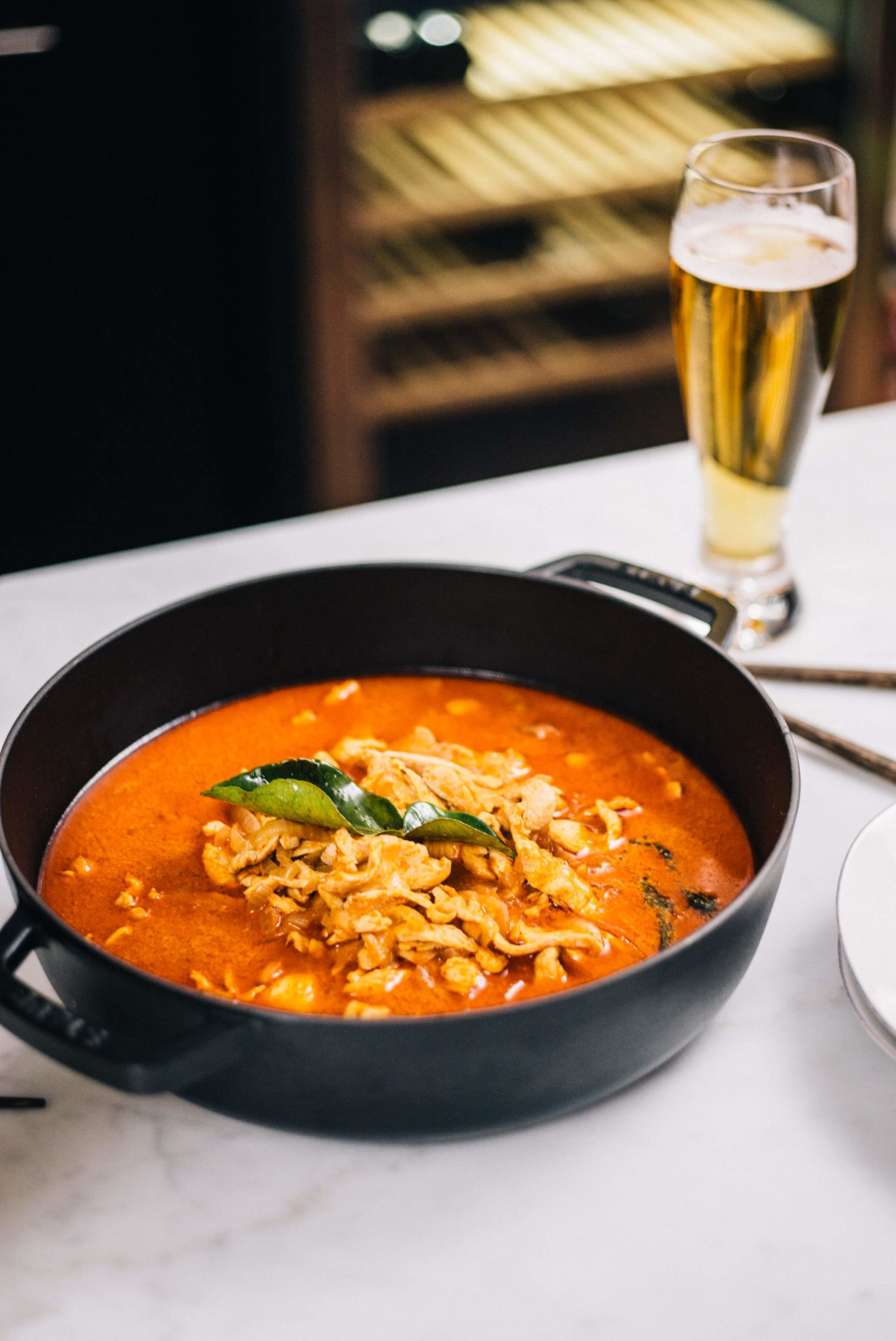 To celebrate this big announcement, Trumer Pils is giving away a VIP experience to SF Beer Week (including tickets, dinner, hotel, etc.). SF Beer Week, February 10-19, 2017, celebrates the Bay Area's craft beer culture with hundreds of events over ten days. It all starts with the SF Beer Week Opening Gala on February 10, featuring over 125 of Northern CA's craft breweries.  To enter, all you have to do is submit a moment that you think would be made even better with a Trumer by using the hashtag #TrumerTimes. You can find all of the details here.
Thank you to Trumer Pils for sponsoring this post.
Get our Quick Panang Curry recipe here.