We loved the Polo Lounge at the Beverly Hills Hotel so much that we went for cocktails two days in a row. This historic bar has been a hangout for celebrities and Hollywood executives for decades. If you're looking for a little fun history and Hollywood glamour, this is the place you'll want to be! Of course, one of the most famous features of The Beverly Hills Hotel is its iconic banana leaf wallpaper.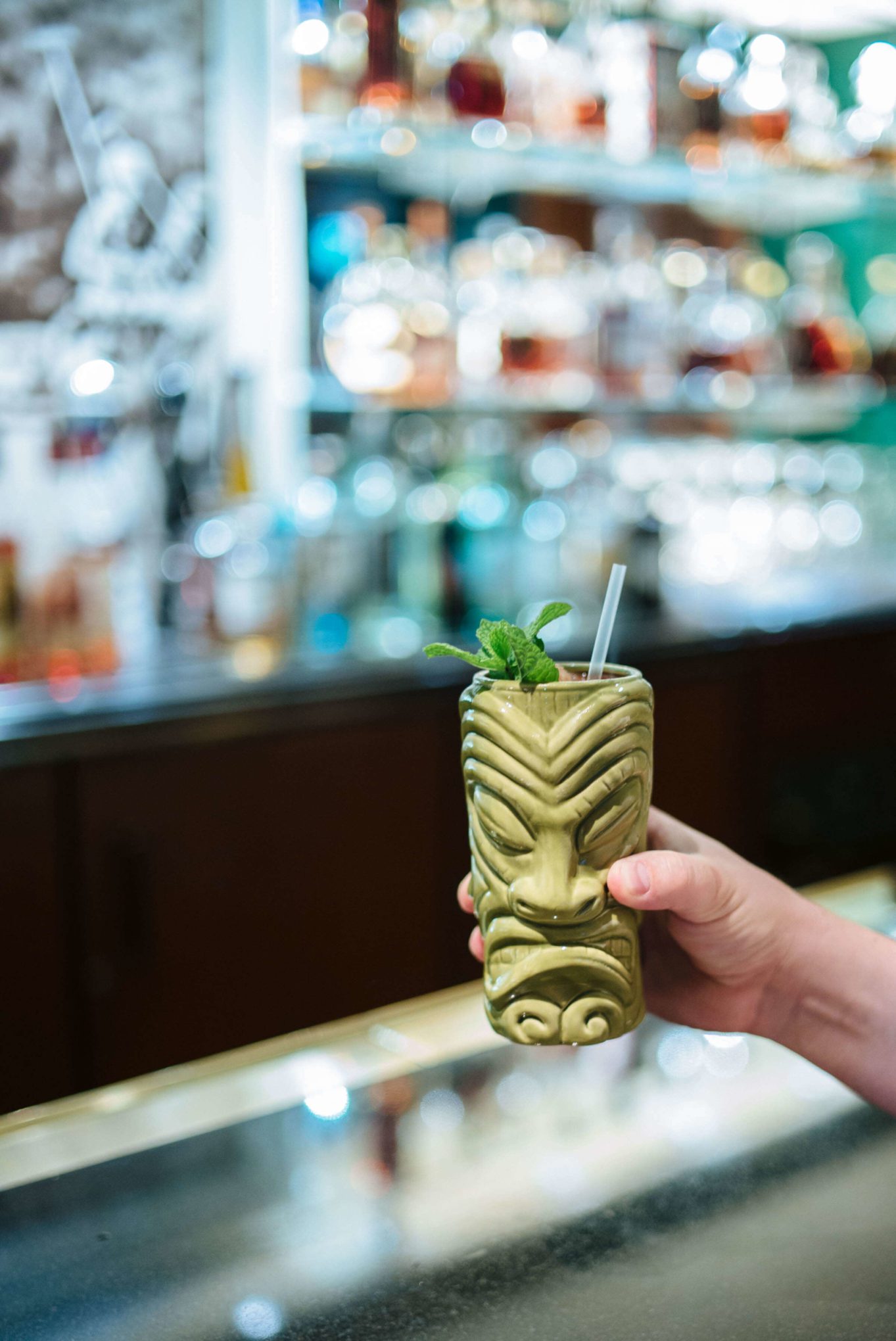 Our first time around, we sat at the bar and ordered two of their signature cocktails: the Smoking Fear and Loathing, a tiki-inspired blend of Hendrick's Gin, Ballast Point Pineapple Sculpin Beer, Mezcal, and passion fruit. We had to order this one after we saw the smoky, bubbling concoction served to a fellow guest (the bubbles come from little pellets of dry ice submerged in the cocktail). The Howard Hughes is served in a tall, extraordinarily elegant cocktail glass, and is made with Beefeater gin, Lillet, Creme de Violette, Luxardo, and lemon.
We admired the outdoor patio and gardens while we enjoyed our cocktails. Not wanting to spoil our dinner, we decided to return the next afternoon for snacks. The next day, we were in the mood for something light, so Clayton ordered a glass of Sauvignon Blanc and Sarah ordered another of their signature cocktails, the "Think Pink," a blend of Grey Goose Citron, strawberry, agave, lemon, and club soda. The low-calorie cocktail was actually really good and it inspired us to experiment with something similar at home.
Thank you to Alaska Airlines for sponsoring this post.