The Ritz-Carlton in Half Moon Bay is one of our favorite retreats from the city.  We went a few years ago to grab a glass of wine on their patio and sit by the fire pits, but had never stayed. We recently went for a quick overnight trip and we can't wait to go back. Clayton's grandmother is a florist, so he grew up around flowers. He's always impressed with hotel lobbies that incorporate gorgeous fresh flowers, so Sarah had to pull him away from snapping pictures of these so that we could check in.
One of the great things about this Ritz-Carlton is the view. Pretty much anywhere you go on the property has a stunning view of the ocean or cliffs, or their beautiful golf course.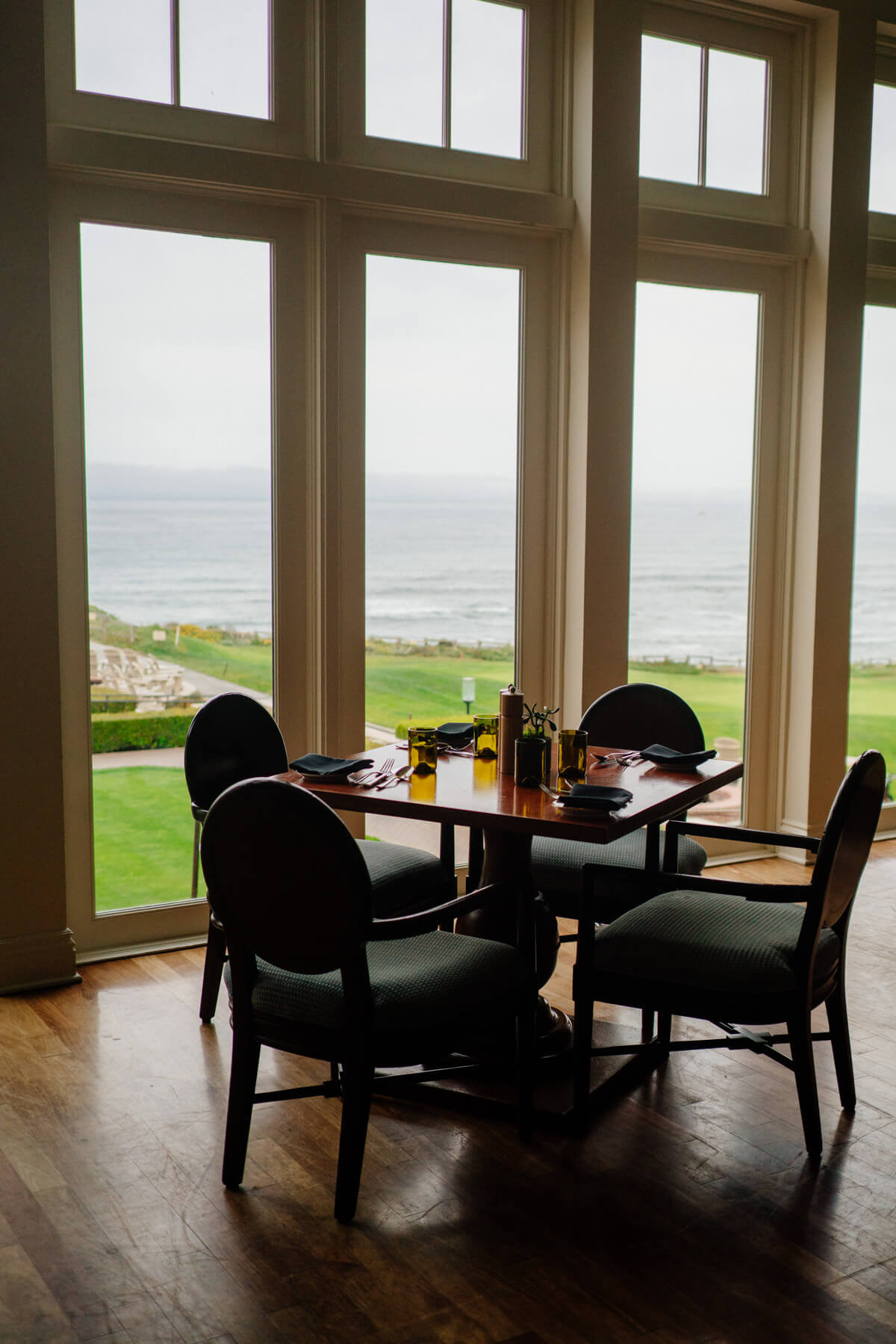 This summer, The Ritz-Carlton is hosting a Friday Night Food Trucks and Beer Garden on their lawn featuring food trucks and music. This is new, and the night we were there was actually the first of these events. We thought it was a really fun way to get people outside, and you don't need to be a guest at the hotel to go.
Half Moon Bay Brewing Company was pouring some awesome beer selections. They had their mobile taproom set up on the lawn and we had a great time chatting with them about their beers and sampling a few.  It was the perfect pairing for the food truck next door, The Boneyard.
The Boneyard's barbeque is really delicious. We honestly can't say enough good things about it. Clayton is still talking about the guacamole on the nachos, and wishes he had the recipe. The ribs are some of the best we've ever had. If you can't get to Half Moon Bay on a Friday evening, they have a second food truck at Off the Grid in Fort Mason on Friday nights.
We loved how the rooms at the hotel, as well as the decor in general, incorporate coastal influences without looking too "beachy." It's overall a relaxing atmosphere where you can just be for a while and enjoy the ocean views.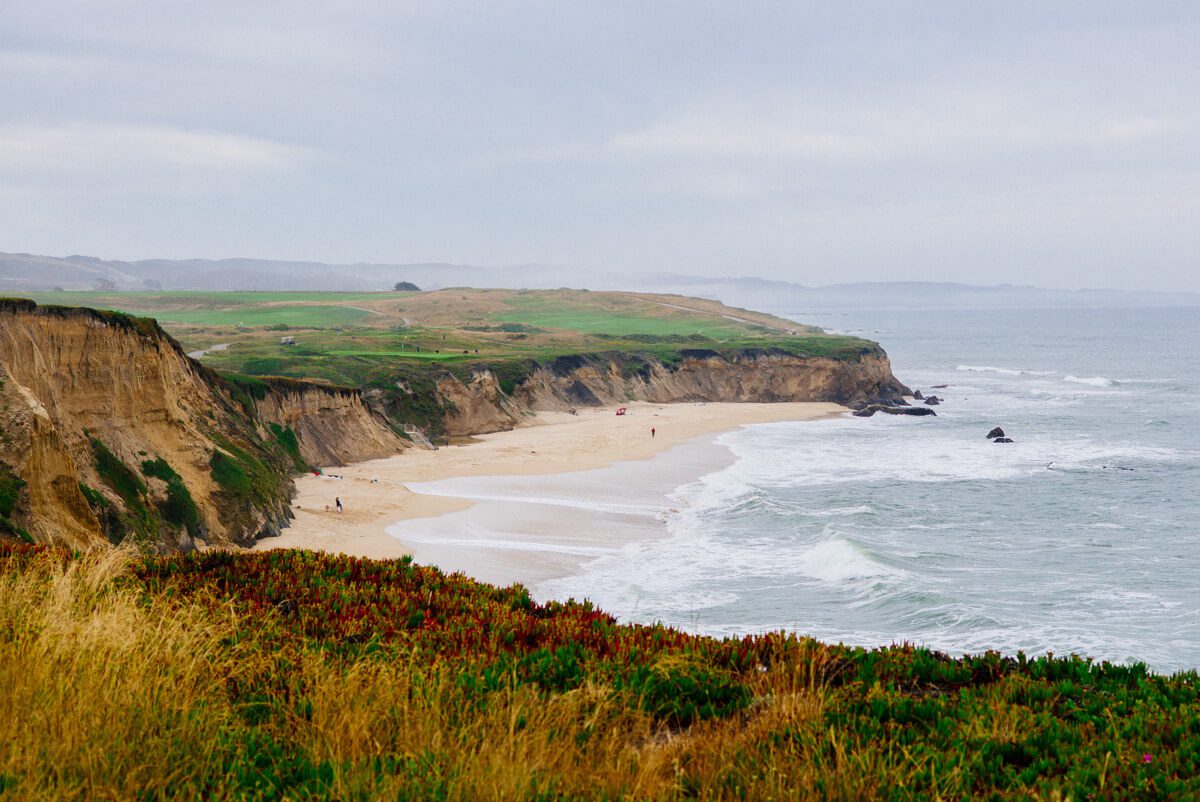 We came back from dinner at Sam's Chowder House (see more here) to a bottle of Chardonnay and a S'mores kit in the entryway to our room. What a delightful surprise! Our box had marshmallows, graham crackers, extra long skewers, and of course a big San Francisco Ghirardelli chocolate bar. We love the fire pits that overlook the ocean, and had always wanted to make S'mores, and we finally got the opportunity.
Even though they are S'mores, it's still The Ritz-Carlton, and we loved that our S'mores kit had plates and napkins! It was so much fun to sit by the fire pits with blankets and s'mores on a chilly California night. Some rooms even have their own private fire pits where you can walk out onto your balcony and roast marshmallows in your PJs.
The morning was overcast, but not foggy yet, so we went for a walk on the beach. With the cliffs, golf course, and cold ocean wind, it felt more like somewhere in the UK than California.
By the time we got back from our walk, the tide was coming in, the water was getting rough, and the fog was starting to roll in. Fortunately the hotel has a hot chocolate bar for times like this, so we sat out by the fire and did some work before brunch. The hot chocolate bar offers various toppings for your hot chocolate for kids (marshmallows, M&M's) and adults (Irish Cream, etc.).
We had a delicious farmers market brunch before our trip back to the city. See more photos and get some recipes that the chefs at Navio shared with us here and here.
Thank you to The Ritz-Carlton at Half Moon Bay for sponsoring this post. Don't forget to check out their Saturday Farmers Market Brunch here.
SaveSave