Torrone is a traditional Italian sweet made of nougat and nuts. It comes in soft and hard versions, and is very popular during Christmas, but can be enjoyed any time of the year.
While we were visiting Mauro Vergano in his vermouth shop, we asked if Asti was known for Torrone. Mauro lit up and told us that his friend owns the best torrone factory just a short walk away. He offered to take us for a tour, so we returned in the morning on our way to Milan.
After driving through the winding roads of Asti, we pulled back up to Mauro's shop, where he was waiting for us outside his large wooden door. We parked the car and walked just a few doors down to find torrone heaven at D. Barbero, Torroneria and Cioccolateria since 1883. Mauro introduced us to owner and third generation toronne and chocolate maker, Davide Barbero. Alfio wasn't allowed in the factory and stayed in the courtyard waiting patiently for us while other dogs at the above apartments serenaded him. Davide handed us hair nets and we entered the magical world of candy.
We watched in awe as giant vats of candy swirled to combine the egg whites, sugar, and honey. D. Barbero makes both soft and hard torrone and his products are still made according to the original recipe from 1833. The temperature of the mixture is what determines the hardness of the candy. They also roast local Piedmont hazelnuts on site, then add the hand-selected golden nuts to the mixture to gently combine before being shaped into bars. What's special about D. Barbero torrone is that it has a high ratio of nuts to nougat, so that when you cut into the torrone the hazelnuts are uniformly distributed throughout the torrone.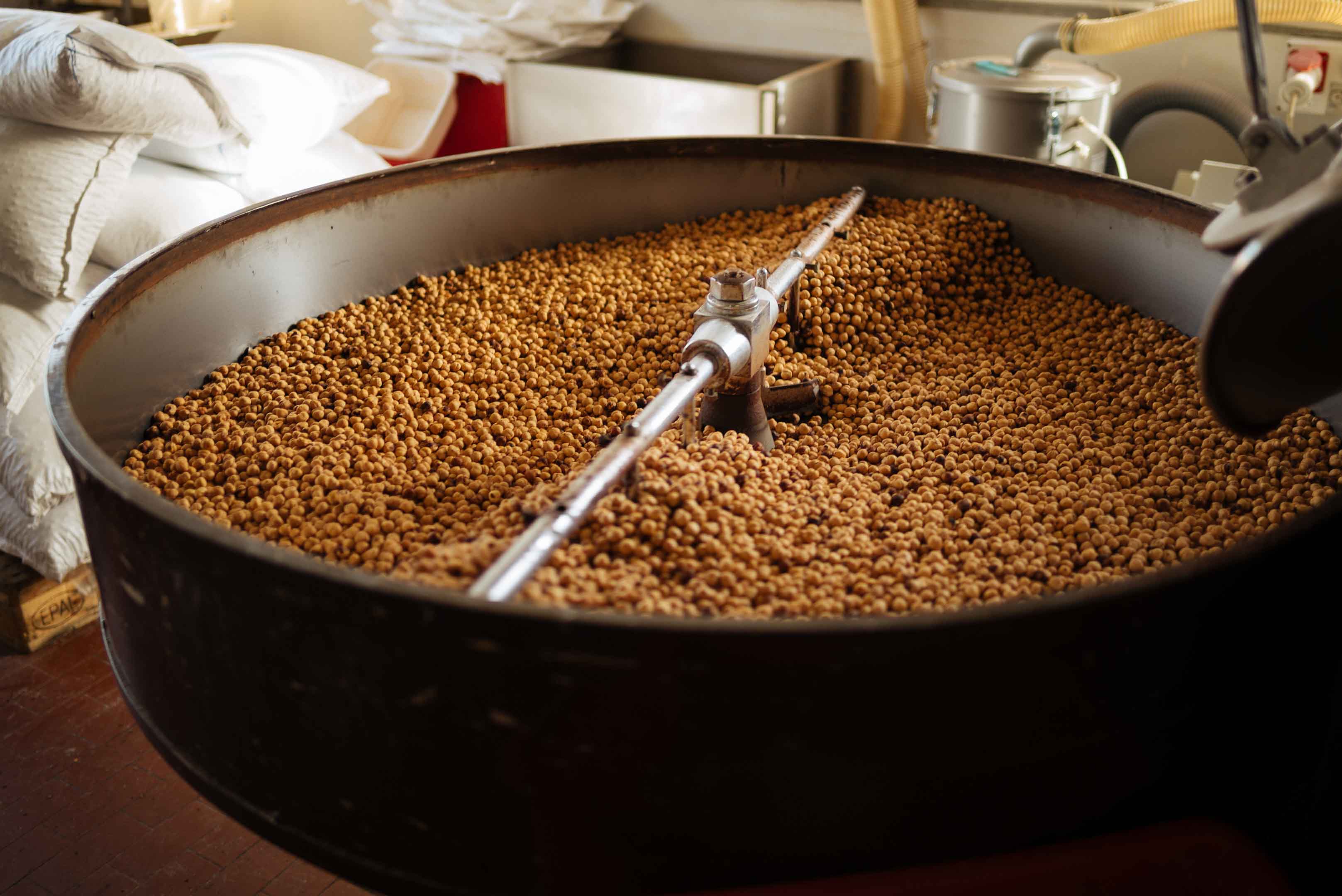 To shape the torrone, Barbero takes large "gnocchi" shaped pieces of the warm mixture and rolls it into long pieces. Torrone molds are lined with a edible paper made of water and potato starch, and the torrone is pressed into the wooden mold with a final roll over the top. It's then steamed, hand-cut, and cooled on marble tables for one day. D. Barbero created Torronfette in the 50s, which is a very thin slice of hard torrone that you can easily crumble to eat. Still using the original recipe, these are thinly sliced by machine.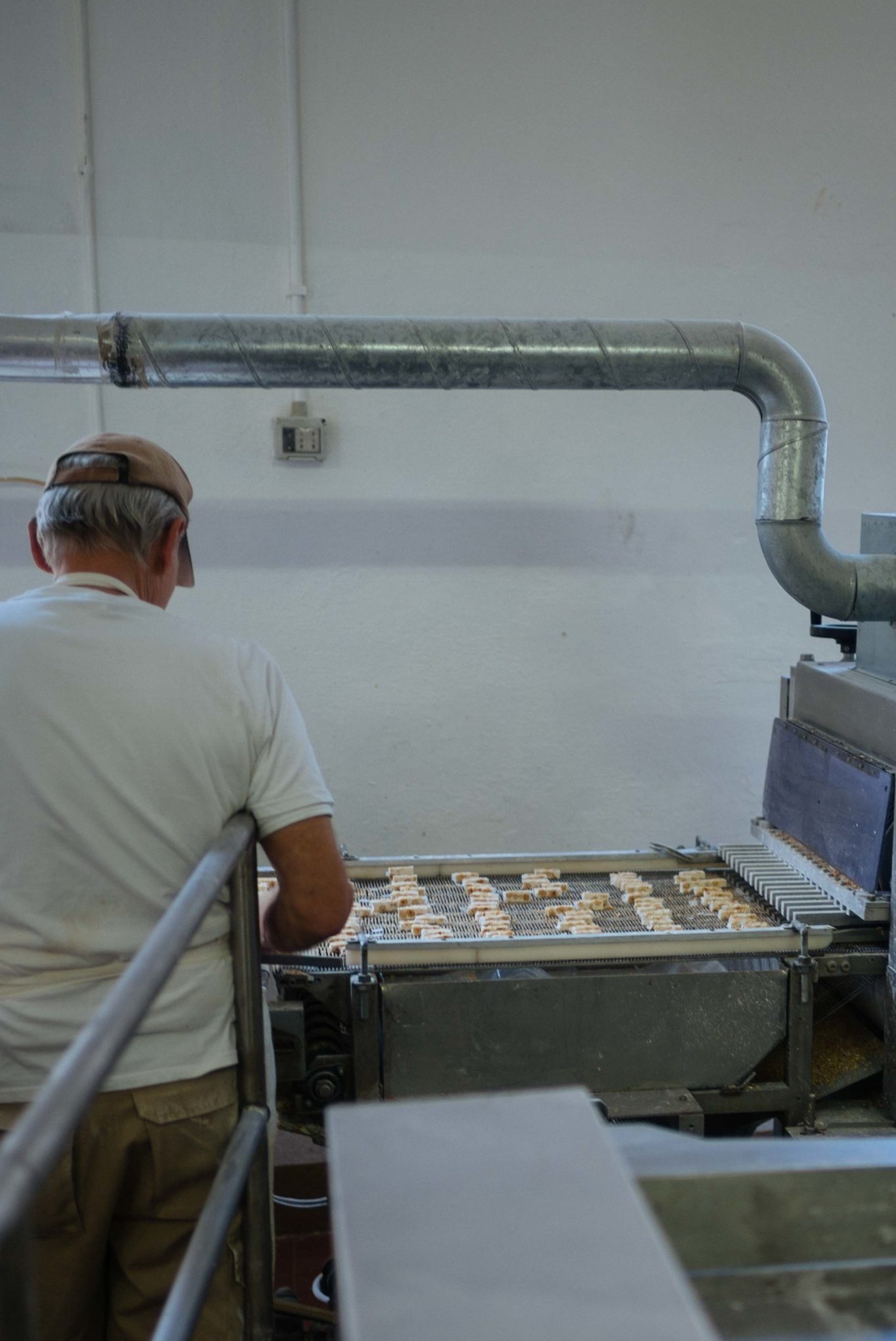 The best part of taking a tour at D. Barbero is the end, where you get to taste all of the handmade traditional candy in their historic shop. D. Barbero produces torrone with hazelnuts from Piedmont, orange and pistachios from Sicily, or almonds from Puglia. And don't forget about the chocolate! D. Barbero also creates chocolate covered torrone, chocolate covered breadsticks, and a variety of individual elegant chocolate confections, perfect for gifts or just to snack on. They also create exquisite large hollow Easter Eggs in the Spring, something that we'd love to return and experience.
You can schedule a tour at D. Barbero, however tours are not available in July, August, or December.
D. Barbero, Via Brofferio, 84 – 14100 Asti, +39 0141 594004