If you're like us and have always wanted to try Lazy Bear Chef David Barzelay's two-Michelin starred food but aren't ready to commit to purchasing tickets for the communal dinner, check out True Laurel. Located in the trendy Mission District and open seven days a week, Barzelay's newest concept is an airy, early modern bar serving some of the best bar food and cocktails in San Francisco. We stopped in on a Friday, and we loved that he was on the floor working alongside of his team.
Not to be missed are the fried hen of the woods mushrooms with "sour cream n'alliums" dip. This dish takes the flavors of potato chips and French onion dip to the next level. The Amberjack tostadas are also a must. The hot Dungeness crab and cheddar fondue left us stuffed, so we'll just have to go back to try the TL Patty Melt and the warm chocolate chip cookies!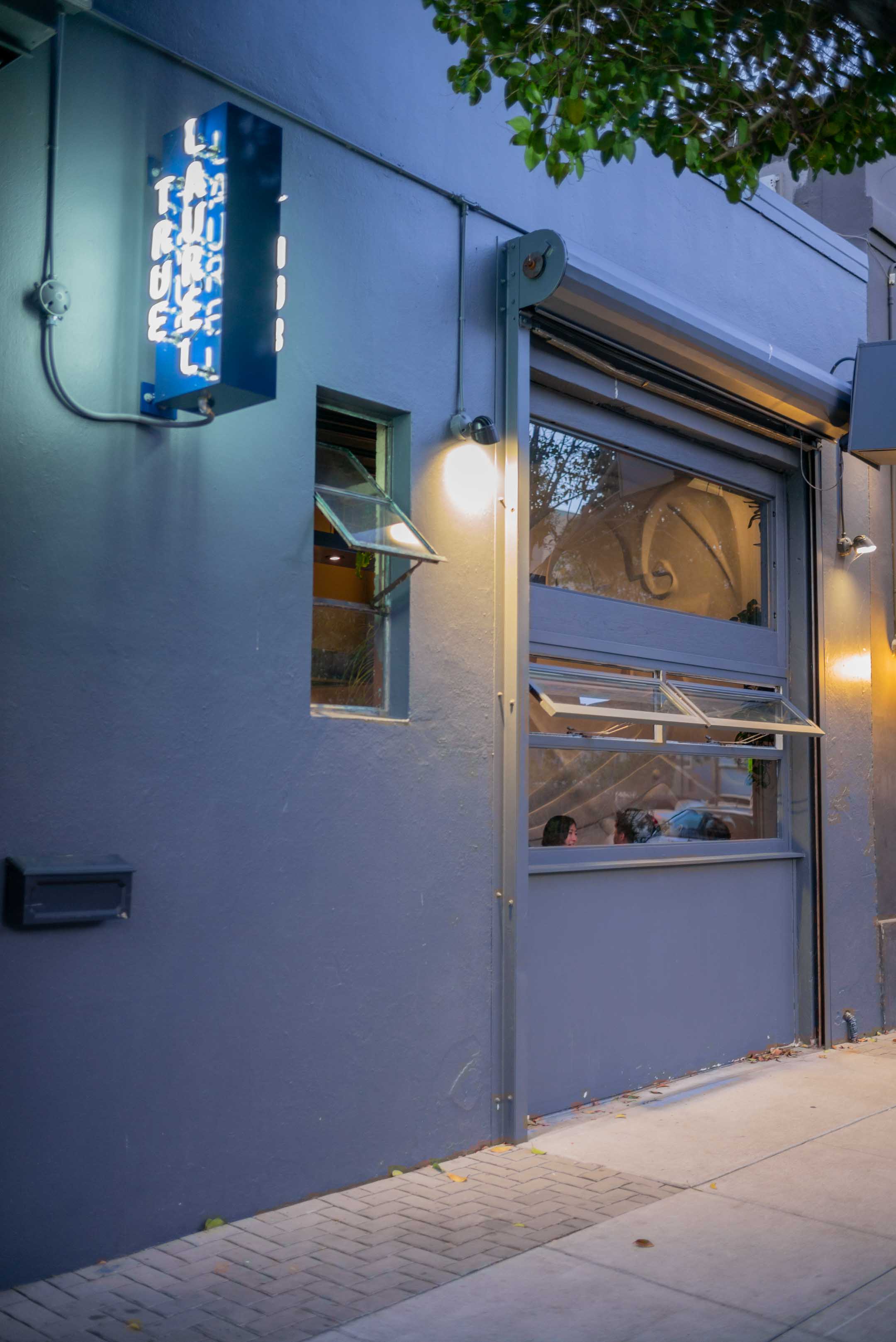 The cocktails are every bit as good as the food. Probably our favorite was the Pea-Casso, an Aquavit-based cocktail with Espodol, clarified lime, flat tonic, and Arak Sannine 15, with cut snap peas resembling a Picasso drawing artfully arranged on a large flat ice cube.
If you're looking for a high end cocktail bar in San Francisco with a laid-back vibe, definitely check out True Laurel. You can also visit The Lazy Bear Den when they open in December for an a la carte Lazy Bear menu. Thank you to Alaska Airlines for sponsoring this story.
True Laurel, 753 Alabama St, San Francisco, CA 94110, 415-341-0020