A picturesque walled town located a national park, this Umbrian town is the perfect location for a gastronomic vacation. In 2016, earthquakes damaged both Amatrice and Norcia, just several months apart. Central Italy is seismically active, but in Northern California we know that the plus of living in an earthquake-prone region is stunning natural beauty.  While Norcia sustained extensive damage, the town is now open and welcoming visitors back amid ongoing reconstruction. We were fortunate to attend the grand reopening of Palazzo Seneca and its Michelin-starred restaurant and experience the culinary magic of Norcia on this incredible weekend. 
If you want a real community experience, look no further than Norcia. As we traveled around Italy after visiting Norcia, people asked where we had been and everyone had a story about how they had been touched by Norcia. In the small town where Brunello Cucinelli clothing is made, we met someone selling antiques to support the people of Norcia, and our new friends we met on the trip presented a check at the grand reopening ceremony with funds they had raised in New York!
Right now is the perfect time to go. Norcia is open and the residents will be thrilled that you are there. We stayed two days and only scratched the surface, so we can't wait to go back and spend a week exploring the activities and food in depth!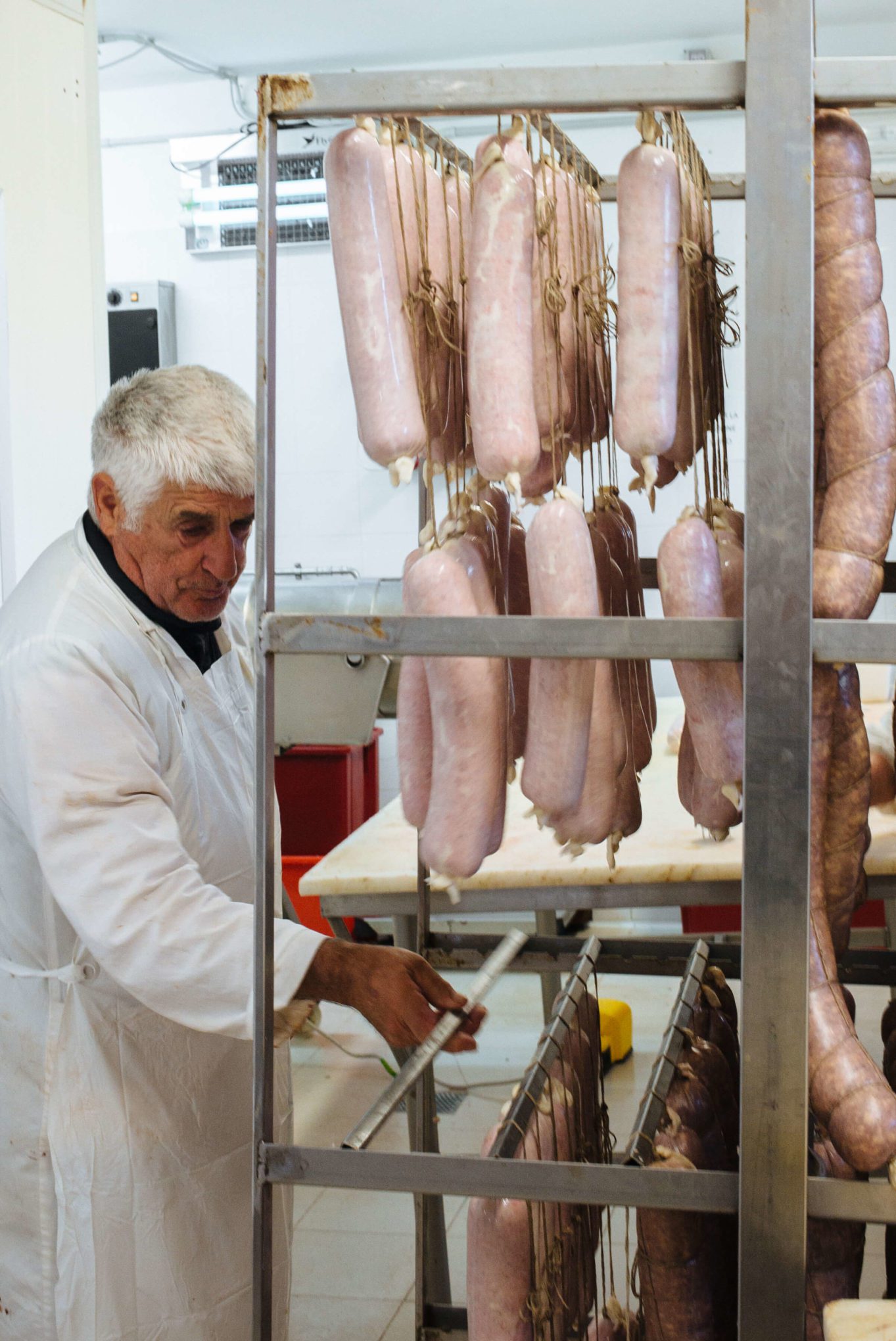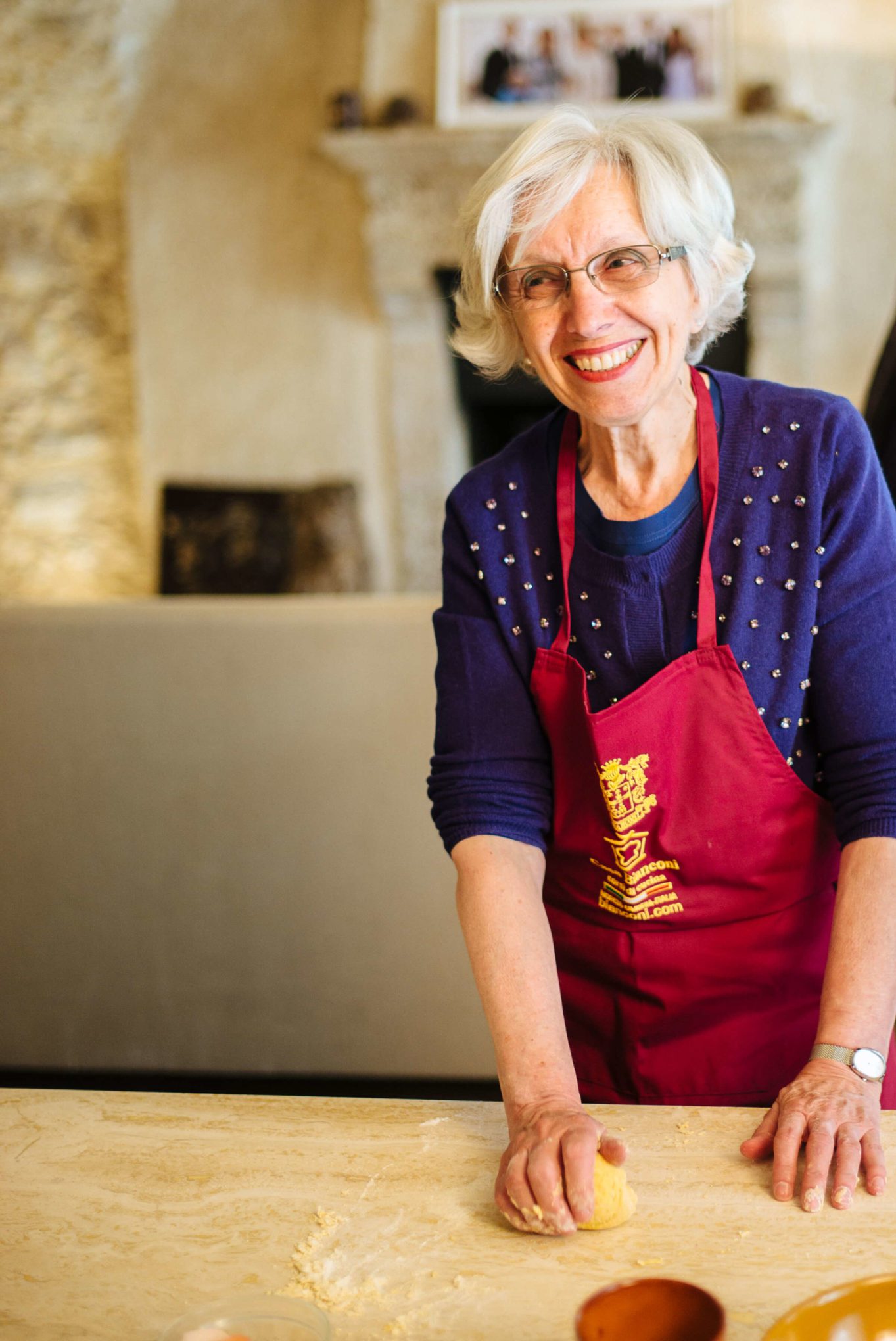 What to Do
Umbria is known for it's food and wine. With an outstanding selection of artisan small production prosciutto, sausage, and cheeses, Norcia will not let you leave hungry. 
With stunning natural surroundings, you can take break from eating and plan an outdoor excursion. Plan to go on a truffle hunt one day, then white water rafting, biking, hiking, or on a donkey ride the next. The nearby village of Castellucio is renowned for its lentils and its stunning fields of wildflowers. Take a cooking class in the Bianconi home and learn how to make traditional Umbrian food. Get the Bianconi's recipe for lentils and sausage here.
Norcia is also a great home base for exploring the surrounding Umbrian wine regions. We headed to Montefalco, which has a number of incredible producers, including Scacciadiavoli (see our visit here) and Paolo Bea.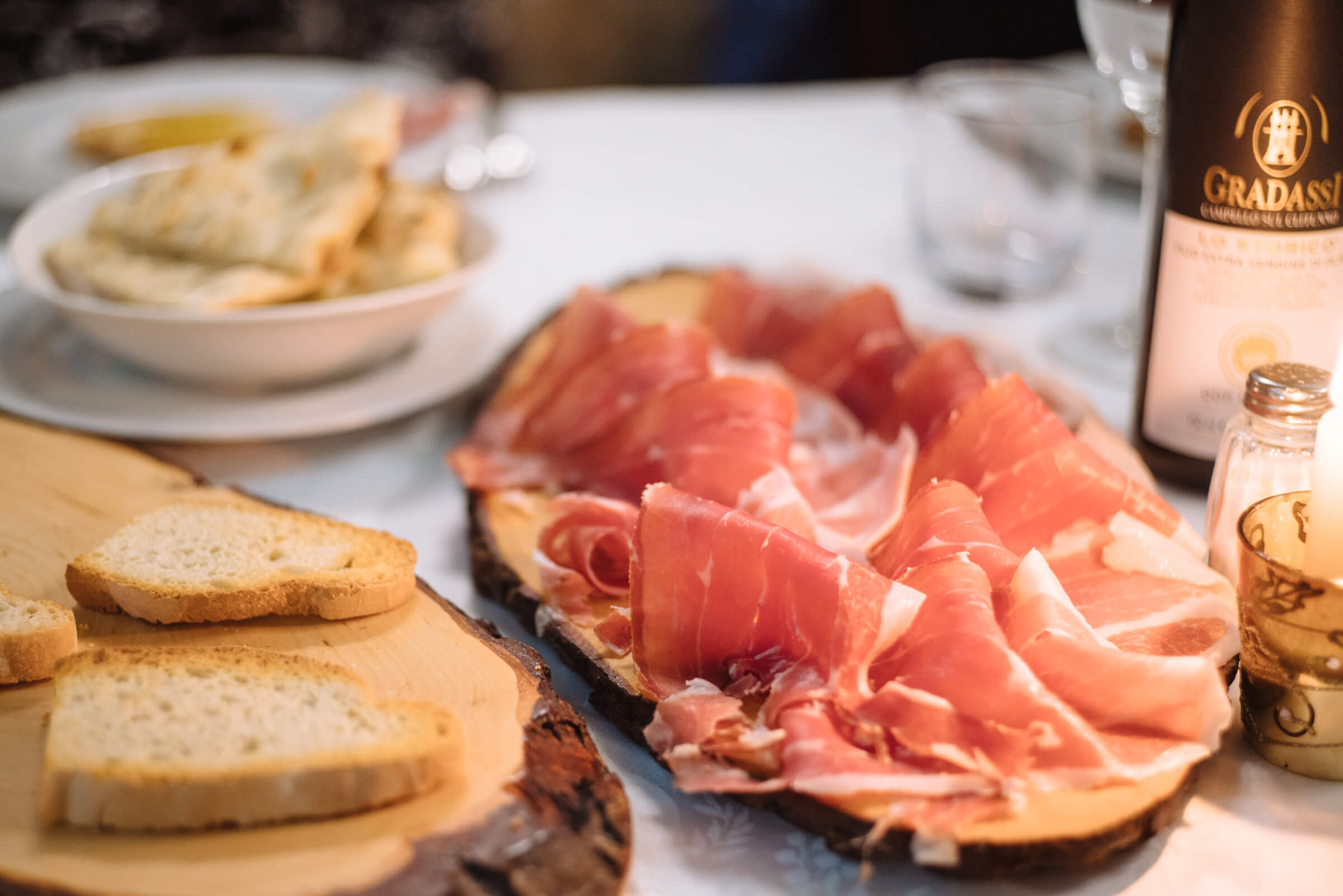 Where to Eat
As for restaurants, there are two fantastic options that we visited, Locanda del Teatro and Vespasia. Try the tasting menu at Vespasia (see here). We had pasta piled with shaved black truffles and the best sausage of our lives at Locanda del Teatro (when we asked what was in it, we found out it's nothing more than pork, salt, and pepper)! 
Make sure you sample some of the famous beer brewed by the Benedictine monks of Norcia with water from the Sibylline mountains. The funds from the beer now go to rebuilding a new brewery since the original was destroyed. If you can't make it to Norcia right now, you can purchase their beer in the USA.
You also need to visit the tent. Papa Bianconi has brought the community together with the idea of a shared space set atop the soccer field (an important setting for Italians). The large tent allows several local chefs to cook for guests every night. Can you imagine multiple chefs cooking for the community in one shared kitchen? They've pulled it off and it's always full! It's not only an amazing  place to eat, but also to get together and watch the football game or celebrate a birthday.
Getting There
The gorgeous region of Umbria is less than two hours from Rome. For about 12 euros there is a regionale veloce train from Rome to Spoleto. From there, it's about 45 minutes by car to Norcia. If you have plans to explore, renting a car is the better option. We rented a car from the Roma Termini train station. As soon as you get out of downtown Rome, it's smooth sailing to Umbria.
Where to Stay
Norcia is a small town, 45 minutes from the closest major city. While you can visit on a day trip, we strongly recommend spending at least one night to experience everything the town has to offer. We stayed at Palazzo Seneca, which was amazing.