One of the things that surprised us most about Albuquerque was the climate. We'd never been before our recent trip with Alaska Airlines, and we expected a stereotypical desert. We didn't find Albuquerque to be very desert-like; it's at a high elevation and it actually snows in the winter, and the variety of vegetation was striking.
For example, this organic lavender farm! A friend of ours in the travel industry suggested we stay at Los Poblanos on our visit. Unfortunately, they were fully booked, and so was their acclaimed restaurant, but we did get a chance to stop by for brunch. It was one of our favorite places in Albuquerque!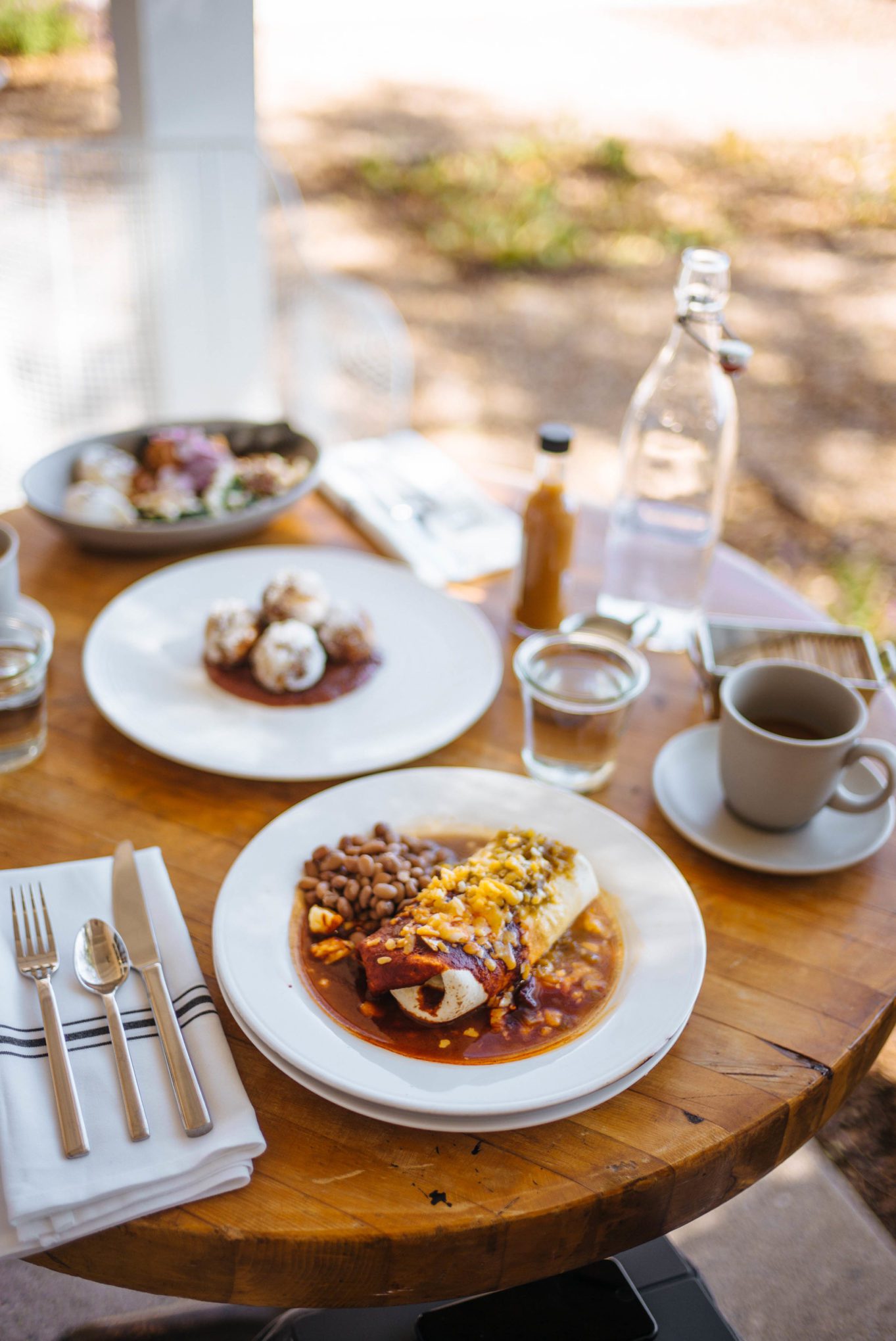 Designed in 1932, this historic 25-acre farm has 50 guest rooms, a restaurant, manicured gardens, and a beautiful farm shop that sells lavender products.
We got a table on the patio for brunch, but it was hard to decide between dining al fresco or indoors, in eyesight of their huge hearth. Having seen the roaring fire, we naturally only wanted to try entrees cooked over the fire, so we ordered the breakfast cazuela and a breakfast burrito. Our server also suggested the cardamom ebelskivers, which were heavenly with coffee on a chilly morning!
After brunch, we strolled through the beautiful and peaceful property, and even stumbled upon a pack of Alpacas.
If you're planning a trip to Albuquerque, Los Poblanos is a must. We'd suggest reaching out very early as the hotel is small and books up quickly, especially during the famous Albuquerque Balloon Fiesta.
Thank you to Alaska Airlines for sponsoring this post.
SaveSave
SaveSave