Have you dreamed of visiting Sicily? One way we like to experience places from home is by making authentic recipes and drinking regional wines. If you're dreaming of an escape to Sicily, find some eggplants, ricotta, and flour, and try your hand at making Baglio Occhipinti's Sicilian Ricotta Filled Ravioli with Norma Sauce. This agrotourismo or farm-stay/wine resort is set in the southeastern region of Sicily. We had hoped to visit a few years ago during our trip to the Mt Etna region of Sicily, but it was so popular that they were already fully booked. It's on our list for the future.
Fausta Occhipinti runs the farm, which also provides cooking classes and garden tours. You may recognize her surname from their amazing wines from Giusto Occhipinti's COS winery or his niece Arriana Occhipinti's wines.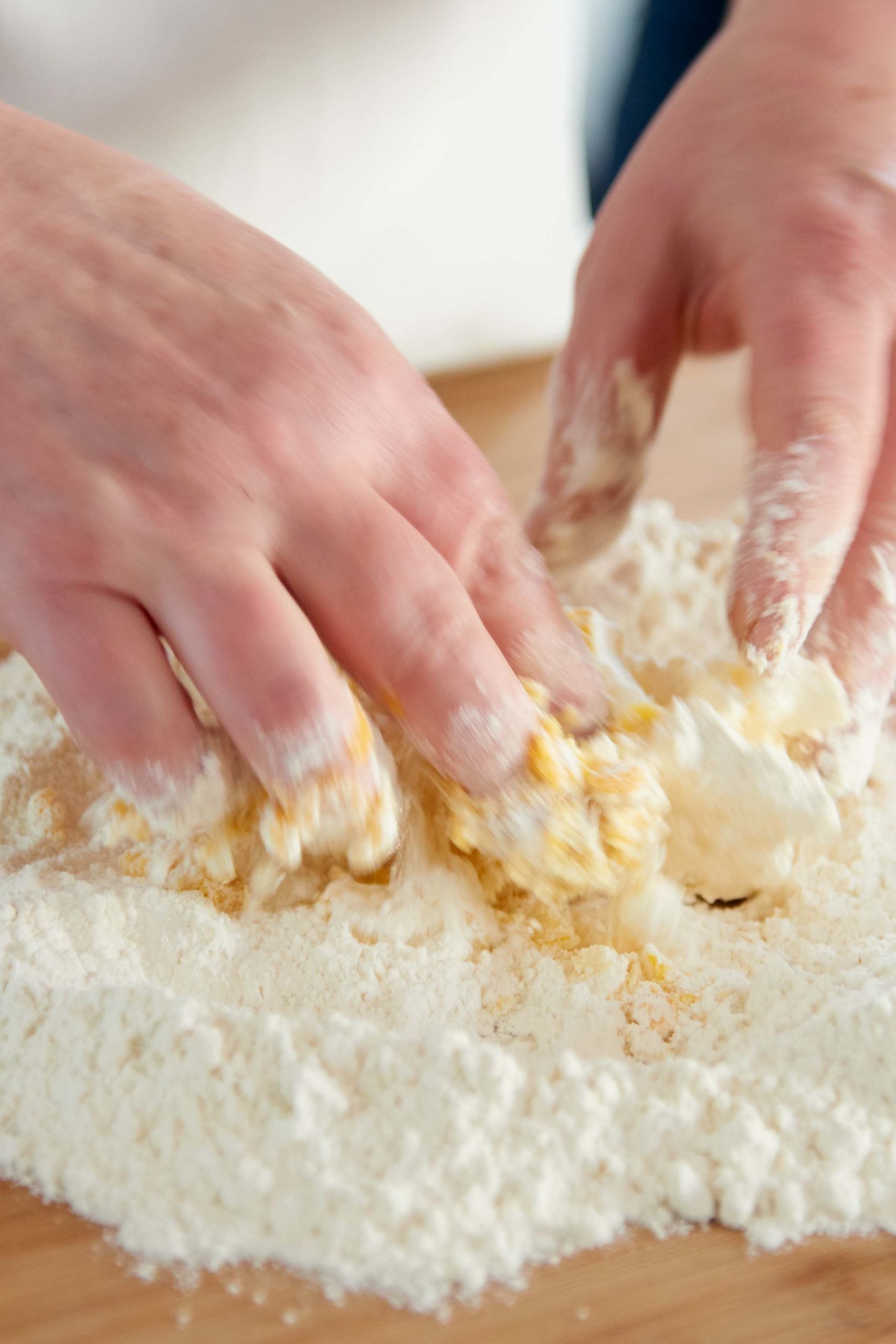 According to Occhipinti, "Pasta in Sicily is one of the oldest traditional Sicilian recipes. In the past it was made day by day by women at home, they did not use to buy it, today it is prepared especially on Sunday, when Italian families have big lunches together." Buon appetito!
Ricotta Filled Ravioli
Print Recipe
Email Recipe
Ingredients
Pasta Filling
½

kg

cow ricotta cheese

100

gr

Ragusano dop cheese

,

(or use something similar to a Parmesan)

Marjoram leaves

black pepper

,

to taste
Instructions
Ravoil Pasta Dough
Put flour, egg yolks and salt together on table, add water slowly until a hard and homogeneous mixture is obtained.

Work the mixture for 15 minutes.
Ricotta Filling
Knead all the ingredients until a smooth and homogeneous mixture is obtained.

Make a long sheet of pasta.

Use a spoon or pastry bag to add the ricotta of the filling to the pasta sheet a few inches apart.

Use your fingertips to lightly dampen the pasta sheet around each filling.

Place another sheet of pasta on top.

Use a ravioli cutter to cut each individual ravioli out.

Cook ravioli in salted boiling water for about 3-4 minutes. Drain and serve in Norma Sauce.
Norma Sauce
Print Recipe
Email Recipe
Ingredients
2

kg

fresh tomatoes

,

quartered

200

g

basil

1

onion

1

garlic

extra virgin olive oil

,

to taste

2

eggplants

,

sliced 1/2 centimeter salted with 200 g of salt

sugar

,

(optional)

salt

,

to taste
Instructions
Put the tomatoes in a pot and add the onion, garlic, oil and basil.

Cook for about 30 minutes, then filter the tomatoes through a food mill and cook again to reduce the sauce for about 20 more minutes. Season with salt and possibly a pinch of sugar.

Cut the eggplants and put them under a weight like a plate for several hours.

Dry the eggplant and then fry them in hot oil at 185C/365F degrees. Drain and dry them after cooking on paper towels.

Put the eggplant in the fresh tomato sauce and serve with pasta.