When most people think of the Italian Riviera, they immediately think of Portofino or the five historic towns in the Cinque Terre. They are lovely, colorful towns that you'll have to fight with tourists to experience. While staying in Genova, we decided to take the road less traveled and visit one of the little seaside towns of the Italian Riviera, and we had the perfect day in Camogli.
Camogli is located on an expansive, rocky beach that on a nice day is filled with Italians. We didn't hear one person speaking English the entire day! Wander the streets or sit on the beach and watch the waves crash over the sea wall next to the tall church, whose bells can be heard throughout the town. In the summer, the beaches are dotted with colorful beach umbrellas.
The main street through Camogli snakes between the ocean and little shops and restaurants along the way. Once past the bridge, there's a little bar with outdoor seating just across from a boat that serves fried seafood on the docks. The secret is to snag a table at L'Ormeggio bar, order a Negroni, spritz, or negroni sbagliato (make your own here), and then send someone to jump into line for some of the freshest seafood fried to order from the boat, Il Pesce Pazzo.  They are a commune of fishermen who work together to catch, cook, and sell their catch. The bar even has holders to rest your catch while you sip on their cocktails.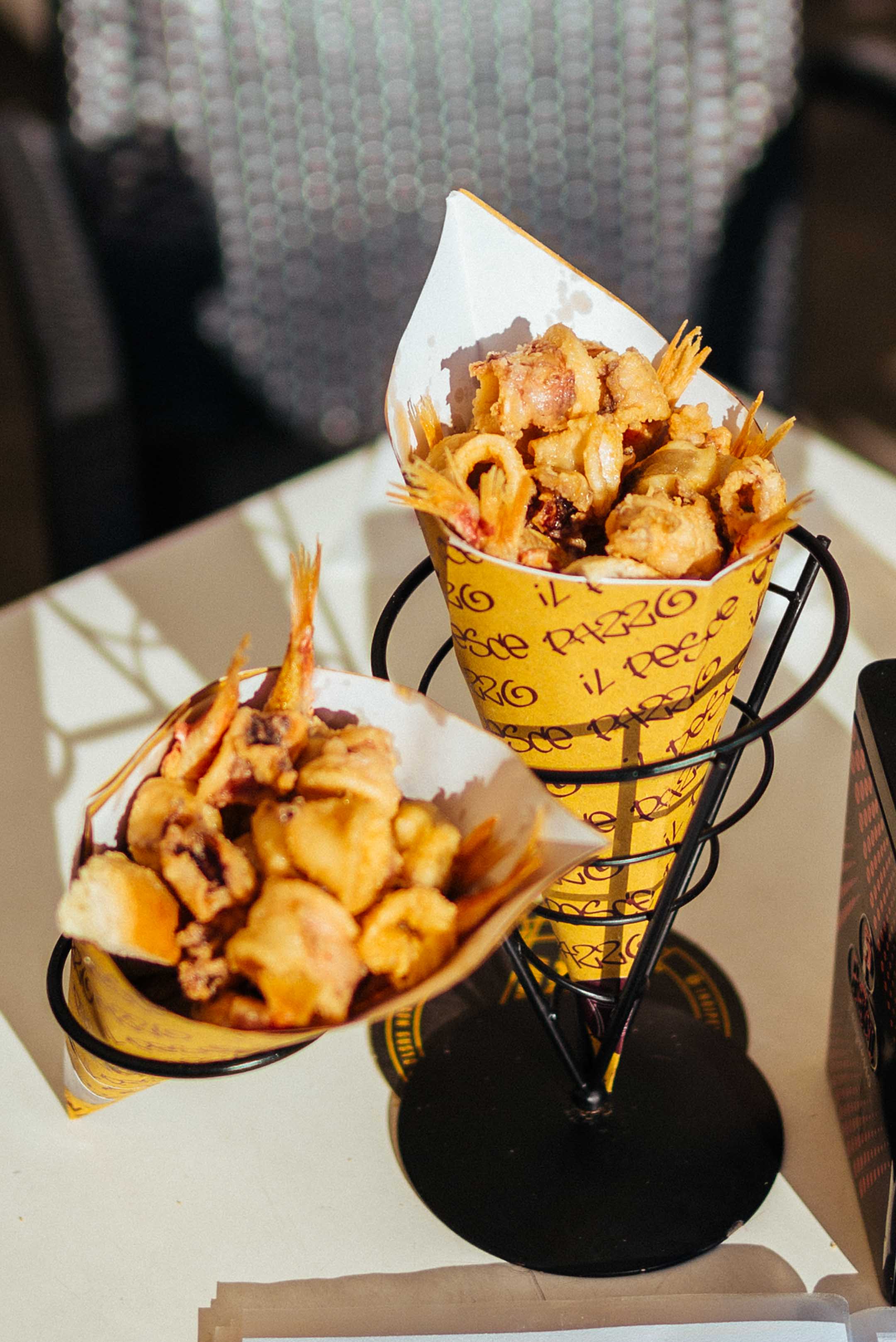 We had so much fun watching the sun go down over the Mediterranean and snacking on fresh calamari and red mullet. If you want a beautiful seaside town and a relaxing experience, Camogli is where we'd go, and we're dreaming of returning to in the near future. Get more of our Italian experiences and recommendations and don't miss our Italian recipes and cocktails.