Guest article and photos by food and wine author Kate Leahy.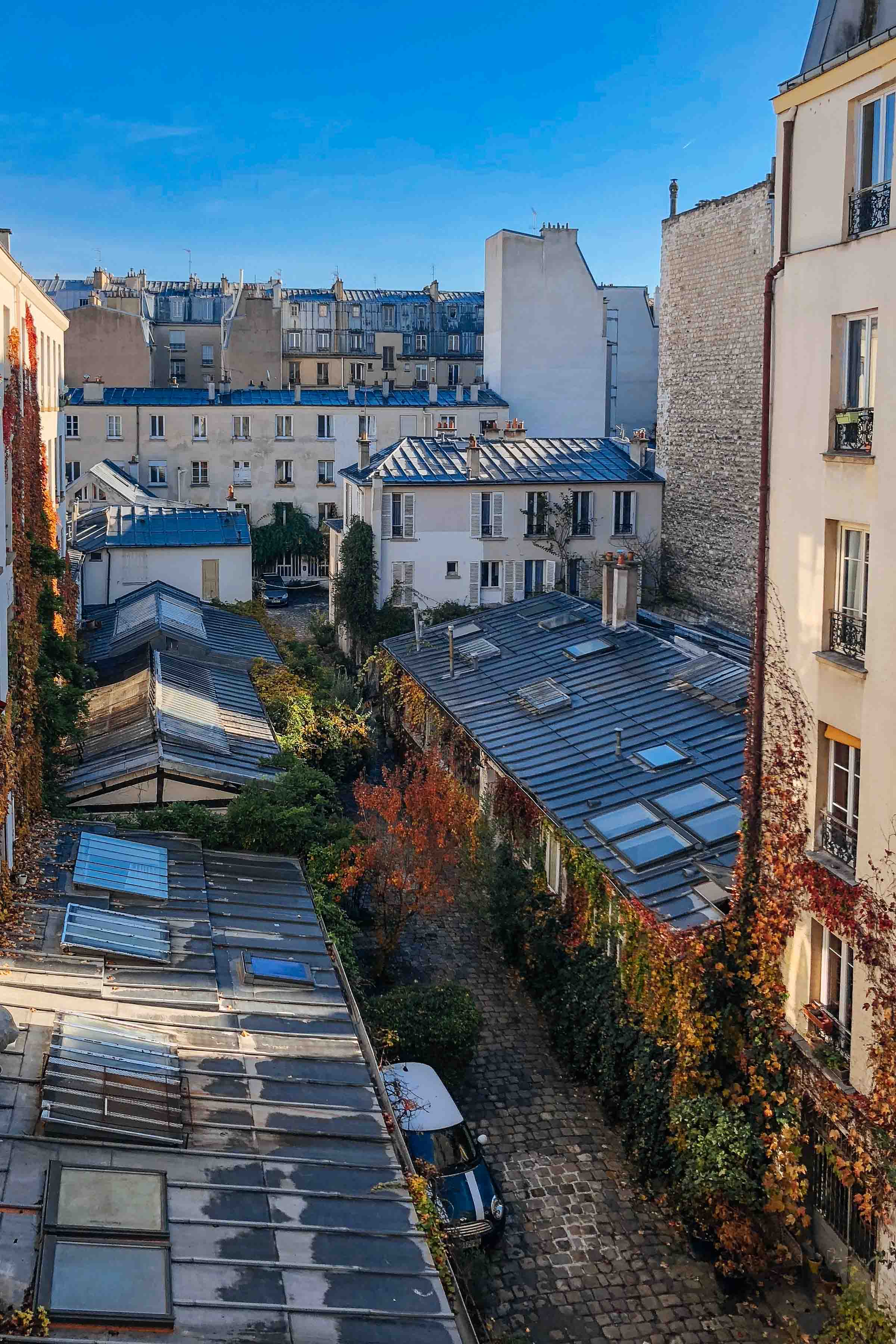 For many Americans, Paris has long been a city of fancy food—delicate macarons, chocolatiers selling bonbons at eye-popping prices, and Michelin-starred restaurants that require reservations booked months in advance.
The thing is, I live in San Francisco and know that getting a reservation at a restaurant I want to eat at that is not 5:30pm or 9:30pm has become increasingly about strategy and algorithms. Grocery store prices for bread and cheese seem to have crawled up, too, and so have the prices on local wines. And while all of this has happened, Paris has gone the other way, becoming a place to eat as much great bread and cheese as you like while drinking great wine, no matter your budget.
I saw this firsthand while traveling to Paris to work with Camille Fourmont, the founder of La Buvette, a cave à manger in the 11th arrondissement. We are co-writing a cookbook due out next summer with Ten Speed Press about modern food and wine in Paris. Before starting on this project, I hadn't been to Paris in more than a decade, so I was seeing the city with fresh eyes. Frankly, I was also surprised at the prices: I could buy a baguette with pocket change and a picture-perfect lunch (with a glass of wine and dessert) at Le Cadoret, a bistro in the Belleville neighborhood, cost me less than getting burgers and beer at Gott's in the San Francisco Ferry Building. When did Paris become so deliciously accessible?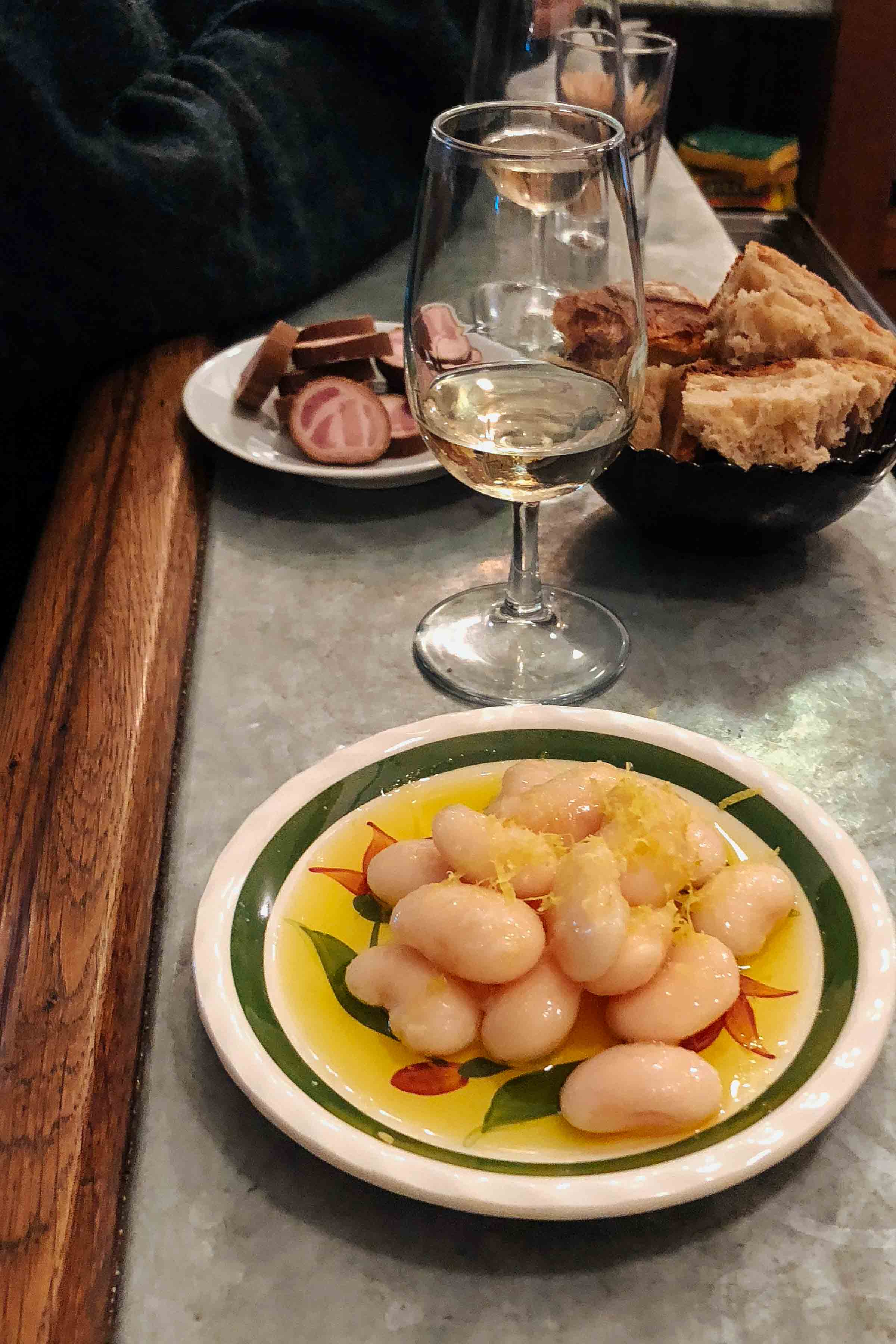 Cave à manger, defined
Part of the reason is that eating out in Paris has become more casual, especially with the growing number of caves à manger, wine shops for eating. La Buvette is a cave à manger, meaning that the liquor license Camille has only permits her to serve wine to people in the shop if they also order something to eat. Camille doesn't have a kitchen, so she created a short, simple menu of charcuterie, cheese, and her own creations all designed to be served at room temperature (she's known for serving giant Spanish beans with Sicilian olive oil, Maldon sea salt, and citrus zest). It's not intended to take the place of a full meal, though you can argue that a few small plates of great charcuterie, cheese, and olive oil-soaked beans is sometimes all you need for dinner. Some people come for a glass and a bite before heading to dinner, others stop in to buy a bottle to take home and a few linger all night.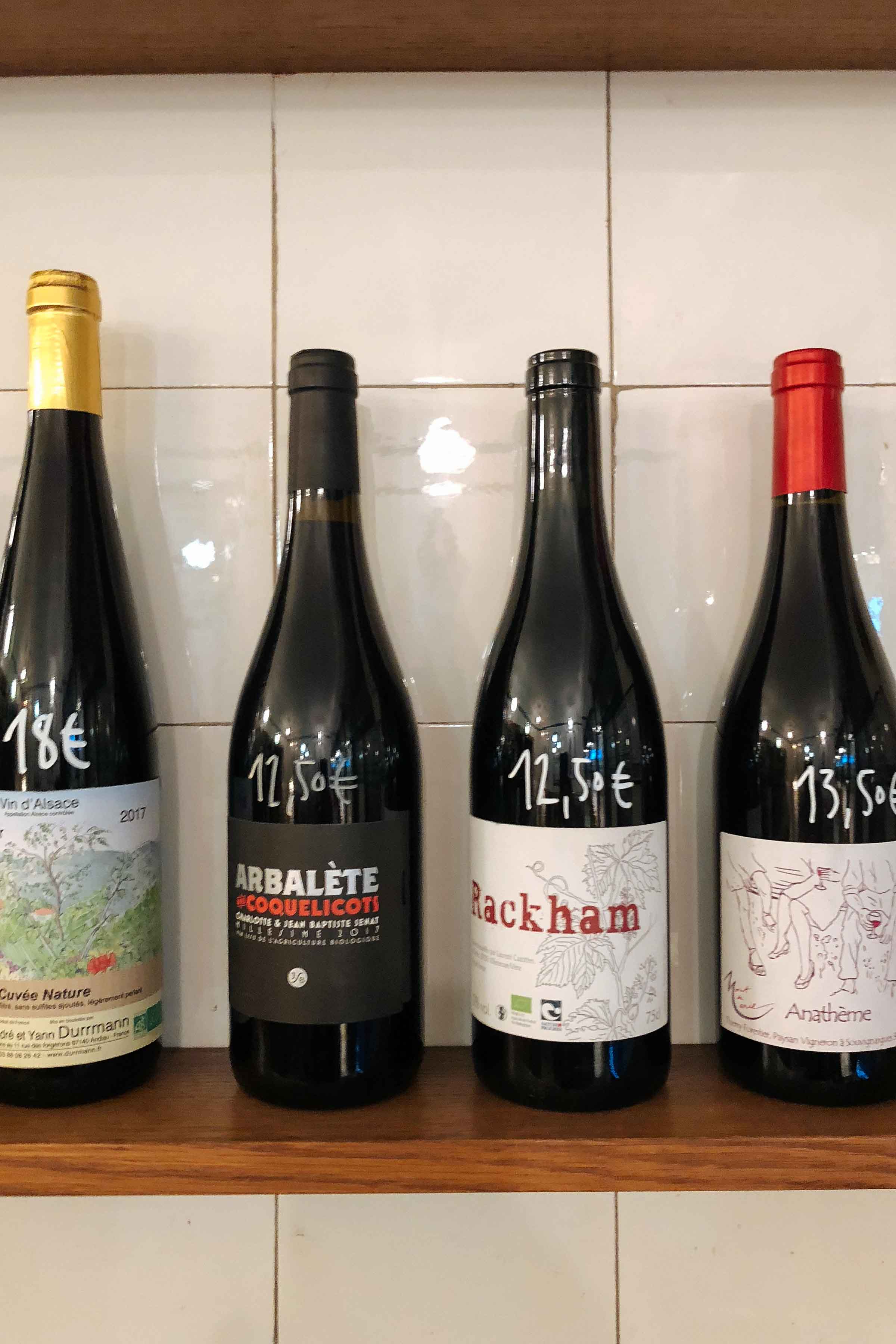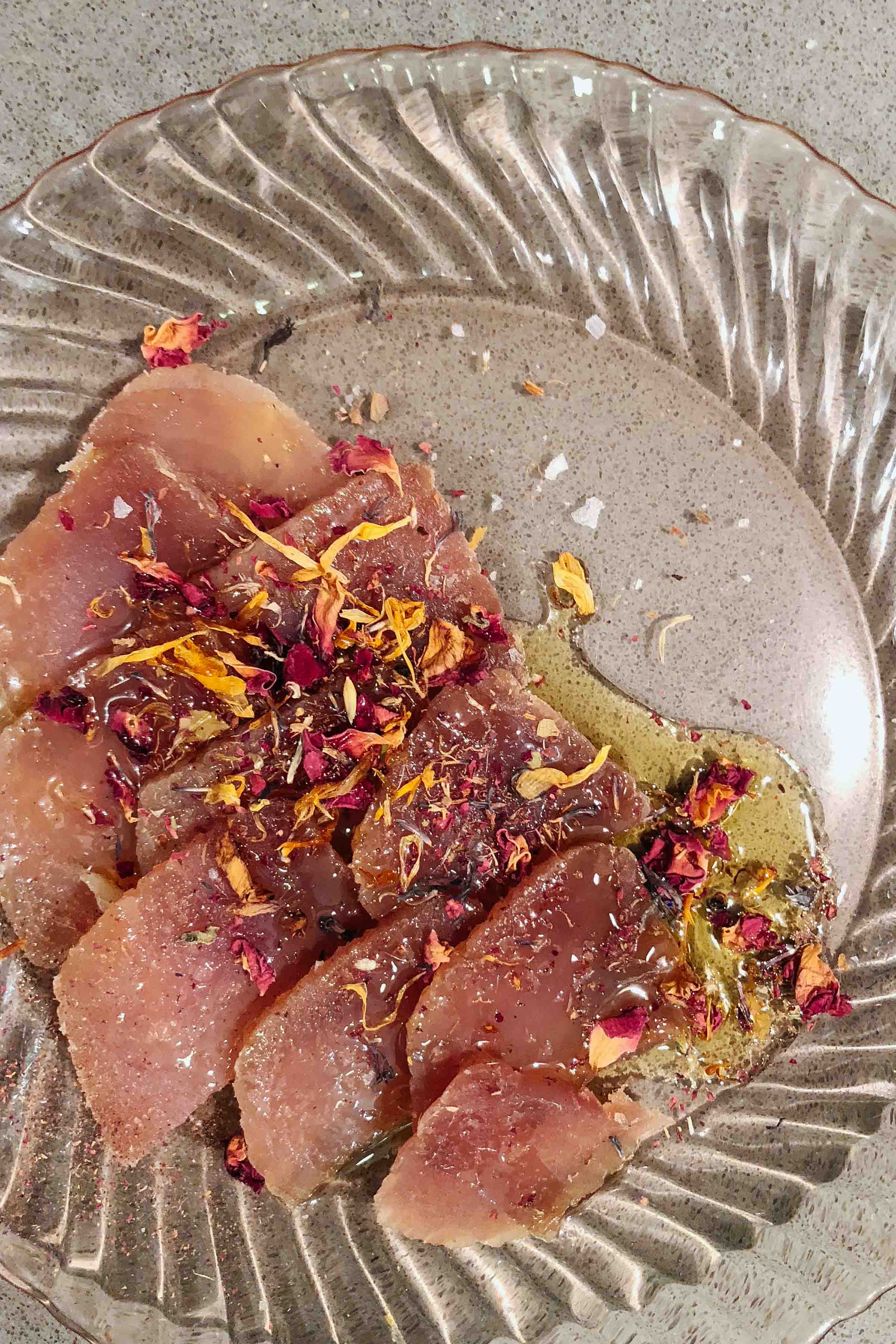 When caves à manger started popping up in Paris a couple of decades ago, they were the solution for Parisians who were tired of having to wait for reservations to dine out with friends. No one quite agrees who was the first to take advantage of the liquor license that allows caves à manger to exist, but Le Verre Volé, which opened in 2000, was one of the first to popularize it. Earlier attempts at the casual wine-with-snacks concept didn't always catch on. Longtime wine merchant Tim Johnston tried to serve a tapas-style menu when he first opened his cave, Juveniles, in the 1980s, but Parisians always asked him for more to eat. Today, Juveniles is more like a bistro that sells wine, and the lunch special is a great deal when you find yourself hungry after visiting the Louvre. In addition to the cave à manger trend, restaurants simply became less formal, and the less formal they became, the more people came to them.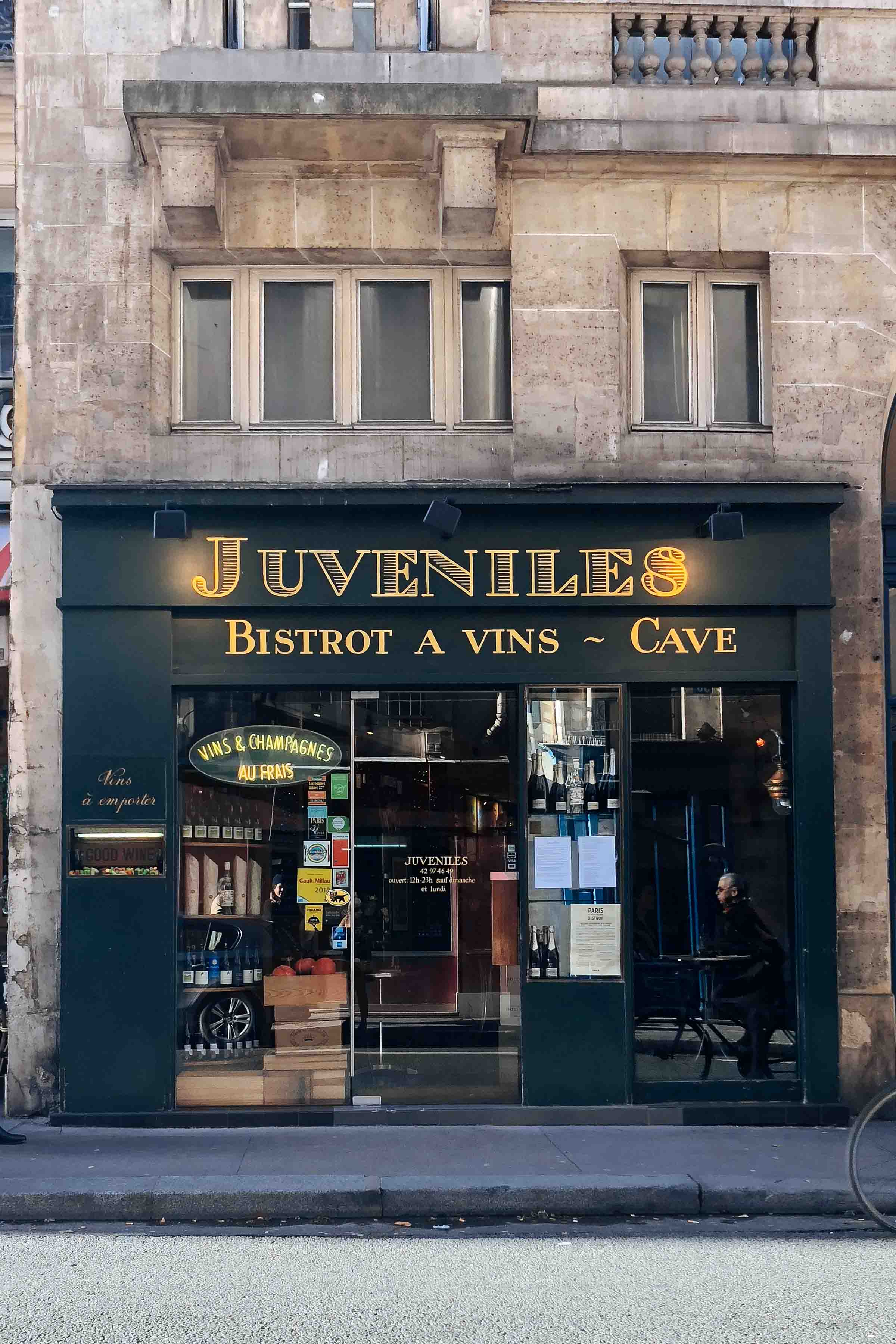 What does this mean if you want to come to Paris? It means you can eat well at every meal without planning months in advance to get reservations. On Rue St. Maur, one of Paris's longest streets, La Buvette is up the street from both Le Servan and Double Dragon, restaurants run by French-Filipino sisters Tatiana and Katia Levha. Down the street is Balls, a casual restaurant with a modular menu of meatballs and sides. Around the corner is Broken Biscuits, a bakery and cafe run by a British couple who serve cookies, scones, and sweet treats. A little farther away is Septime, Bertrand Grébaut's internationally lauded restaurant (which does require reservations). But its nearby cave à manger, Septime La Cave, does not—and it happens to serve wonderful slices of cured duck breast (duck magret) to eat with glasses of natural wine.
There's also plenty to explore in Belleville, home of a small Chinatown, starting with coffee from La Fontaine de Belleville (a beautiful cafe in a space that pays tribute to classic Parisian bistros) and leading to lunch at the aformentioned Le Cadoret. The lunch menu of the day usually has two options for a starter and main course, and desserts are simple but rich, like creme caramel scooped and served freeform on a plate. Brother-sister team Léa and Louis Feuriot split the work with Léa running the kitchen and Louis managing service.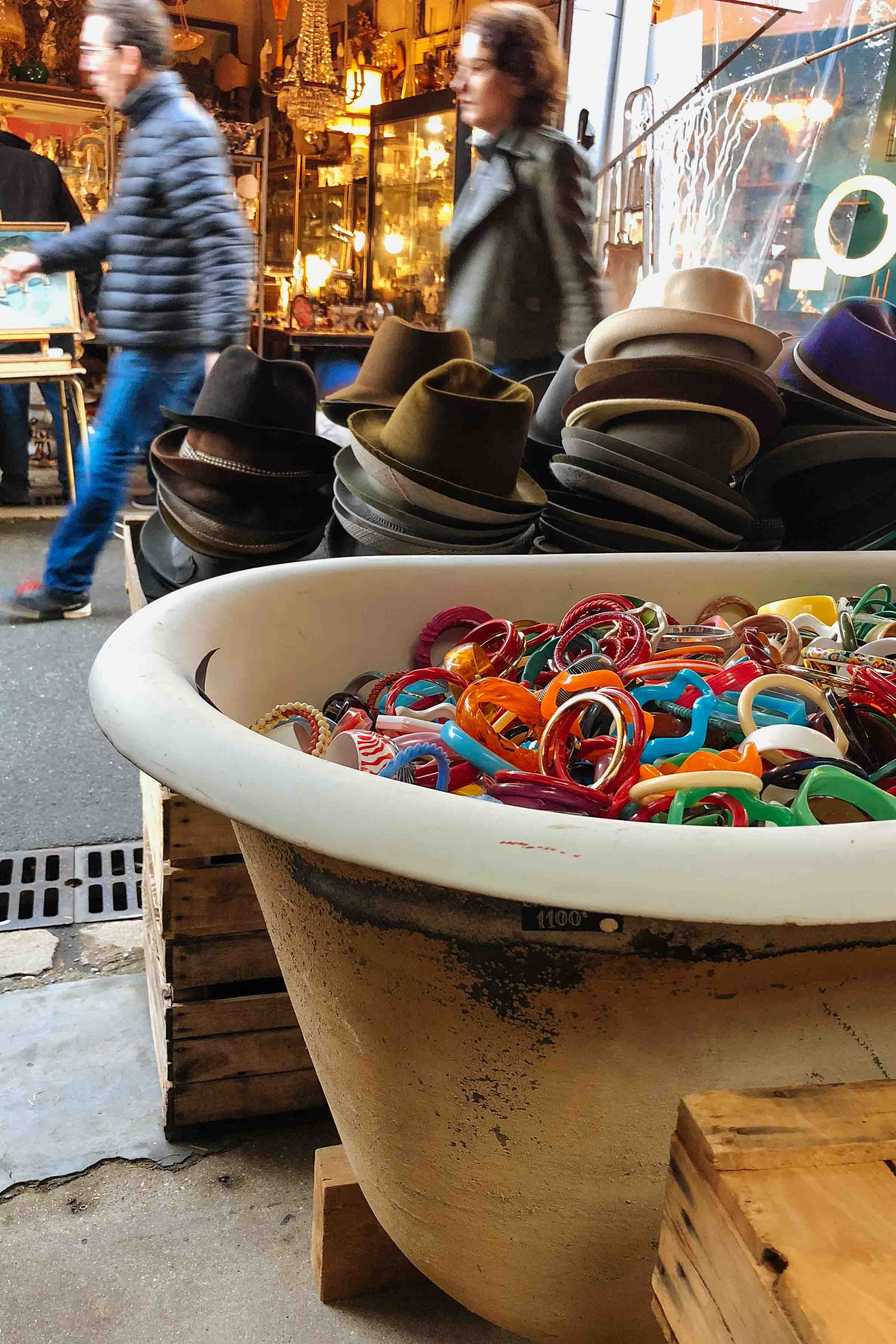 I even found a way to fly to Paris that allowed me to save money for more meals out. For my first trip this past November, my boyfriend asked his French co-workers how they fly back to Paris. They told him about French Bee, a new airline that flights direct from SFO to Orley, the smaller of the two main Paris airports. I looked into it and it was exactly what I needed—a direct flight from SFO priced under what American carriers were charging. (Although the first time flying French Bee, I thought I had the wrong gate—everyone around me was wearing tropical gear—but this was because I was boarding the second leg of a flight for Parisians returning home from Tahiti.) After arriving in Paris, I found that it was much faster to reach Paris from the Orley airport than it would have been if I had arrived in Charles de Gaul. After only 40 minutes in rush-hour traffic, I had reached the front door of my affordable (but tiny) Airbnb.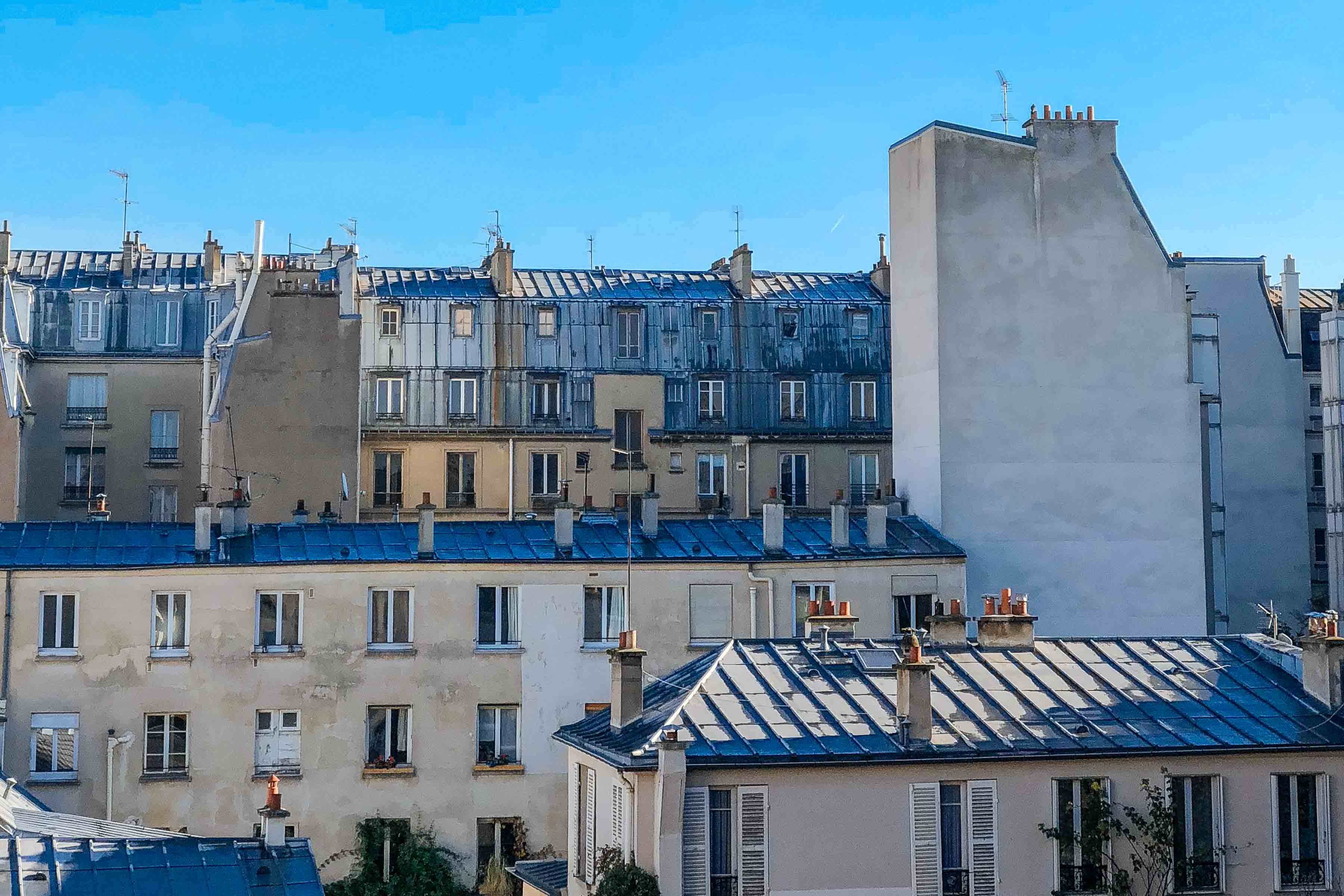 On my most recent flight back from Paris, I sampled French Bee's premium economy, which provides more room and an adjustable foot rest to rest your legs. Since I figured I might enjoy one more Parisian-style meal on my way home, I preordered their "bistro meal" on board, which is available on flights leaving Paris. Created by Jean-Michel Lorian, a Michelin-starred chef, the meal of braised beef cheeks, multiple cheeses, and a provençal vegetable terrine was a pleasant way to pass the time on the way back to San Francisco.
All this is to say that you can eat well and drink well at such fair prices—and with such a variety of food—that it makes me want to plan another trip, probably sooner than later.
WHERE TO EAT AND DRINK IN PARIS
La Buvette, 67 Rue Saint-Maur, 75011 Paris, France
Le Cadoret, 1 Rue Pradier, 75019 Paris, France
Le Verre Volé, 67 Rue de Lancry, 75010 Paris, France
Juveniles, 47 Rue de Richelieu 75001 Paris France
Le Servan, 32 Rue Saint-Maur, 75011 Paris, France
Double Dragon, 52 Rue Saint-Maur, 75011 Paris, France
Balls, 47 Rue Saint-Maur, 75011 Paris, France & 27 Rue de Douai, 75009 Paris, France
Septime, 80 Rue de Charonne, 75011 Paris, France
Septime La Cave, 3 Rue Basfroi, 75011 Paris, France
Fontaine de Belleville, 31-33 Rue Juliette Dodu, 75010 Paris, France
Kunitoraya, 5 Rue Villedo, 75001 Paris, France
Le Repaire de Cartouche, 8 Boulevard des Filles du Calvaire, 75011 Paris, France
La Buvette: Recipes and Wine Notes from Paris by Camille Fourmont Kate Leahy is available now.